The summer is over and Campos Racing head to Southern Spain with their six-car army for Ho, Strømsted, Deligny, De Palo, Cárdenas and Carrasquedo Jr.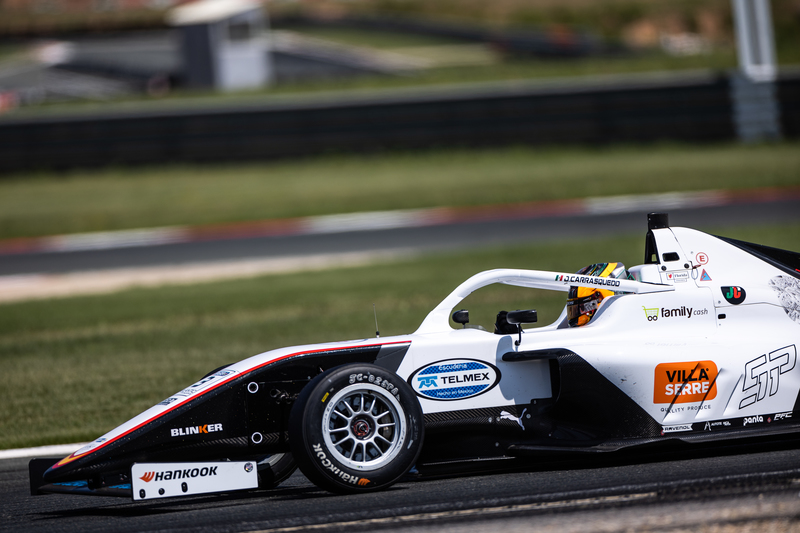 The 2023 F4 Spain Championship season is ready for its second half as the fourth round is scheduled at Circuito de Jerez this weekend. Once again, Campos Racing will field their Tatuus F4 T-021 machinery for a talented pool of drivers consisting of Christian Ho, Noah Strømsted, Enzo Deligny, Matteo De Palo, Andrés Cárdenas and Jesse Carrasquedo Jr. Defending Champions Campos Racing head to Jerez in high spirits to extend their streak of rostrum finishes in Andalusia.
After three rounds, Ho sits fourth in the standings on 95 points and the Singaporean driver has put himself in contention for the F4 Spain crown. Ho scored his maiden win at Motorland Aragón and added two other podium finishes to his name in Alcañiz itself and Spa-Francorchamps. Denmark's Strømsted is another title candidate as he secured his best result of the season so far in Los Arcos by finishing second. Besides, the Danish driver stepped onto the podium on two other occasions and currently lies fifth in the standings.
There are at least two other drivers defending the colors of Campos Racing with chances to get involved in the title fight. Frenchman Deligny is 6th overall with his maiden win at Motorland Aragón and three other podium finishes at the wheel of his Campos Racing-run Tatuus. Italian De Palo sits seventh and, just like Deligny, already got his first taste of win at Spa-Francorchamps. De Palo is a regular points-paying positions finisher as he granted points in all but two previous races.
Peruvian Cárdenas and Mexican Carrasquedo Jr. will fight to rise the bar in Jerez. In the case of Cárdenas his season's best is a sixth place in Alcañiz but he was able to fight for podiums in previous rounds and the first one should be just around the corner. Carrasquedo Jr. will be another name to take into consideration in the second part of the season as the Mexican youngster is hungry for success.
Campos Racing is currently second in the teams' standings.
The 4.423-kilometer Jerez circuit is a very technical layout with fast-flowing sections of corners and other hard-braking hairpins. It isn't particularly abrasive but usual warm temperatures in Jerez could have an impact on tire wear and degradation. Last but not least, a good qualifying position is important as overtaking is always a hard task.
The timetable has scheduled two 40-minute free practice sessions on Saturday morning with Q1 taking place at 13:30. Race 1, consisting of 30 minutes + 1 lap, is scheduled at 15:50. On Sunday, drivers will hit the track at 09:00 for Q2 with the remaining two races at 11:15 (25 minutes + 1 lap) and 14:55 (30 minutes + 1 lap). All times are CET. Racing action will be broadcasted live on F4 Spain channel on YouTube.
Adrián Campos (Campos Racing Team Principal): "We are back into the racing mode in the F4 Spain after a long summer break. We have continued working all this time to arrive in good form for the second part of the season. We have a talented driver line-up and competitive, fast cars. We just need to put all things together in order to extend our streak of podiums. Jerez will be a closely-fought round but we are ready to fight back."
Christian Ho (Campos Racing Driver of F4 Spain): "It's finally race week again after a long summer break and it could very well be one of the most important races of the year as we are looking to make inroads in both the drivers and teams championship. The team have worked very hard in the summer break to make sure that we have a better second half of the season and I am prepared to give it my all."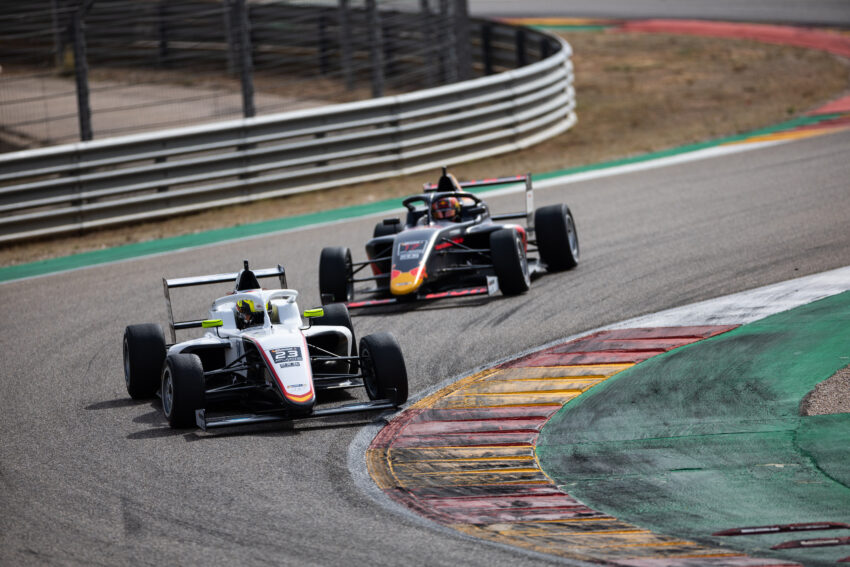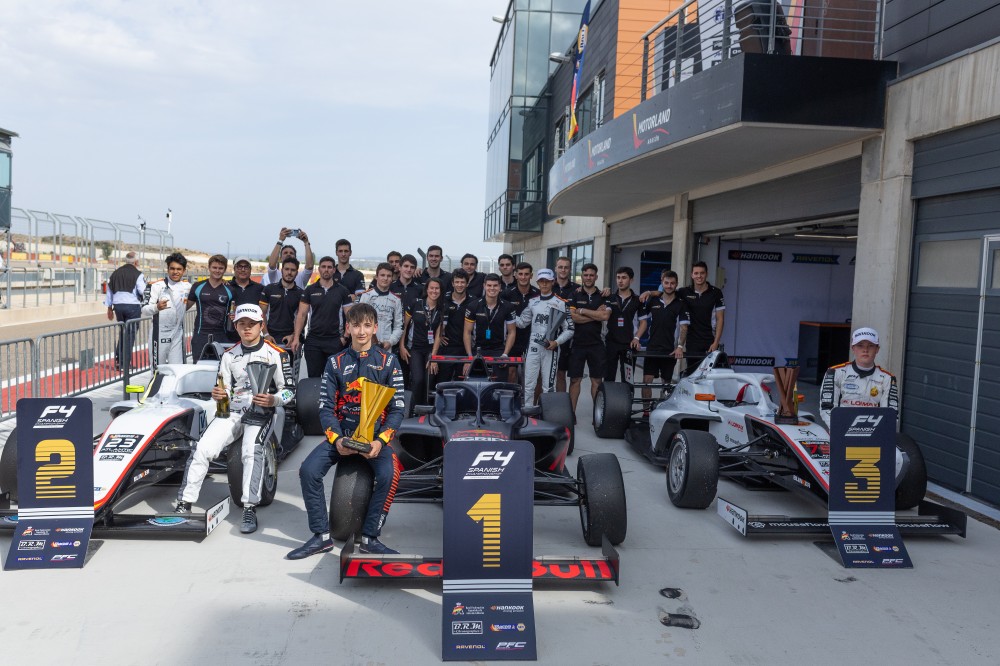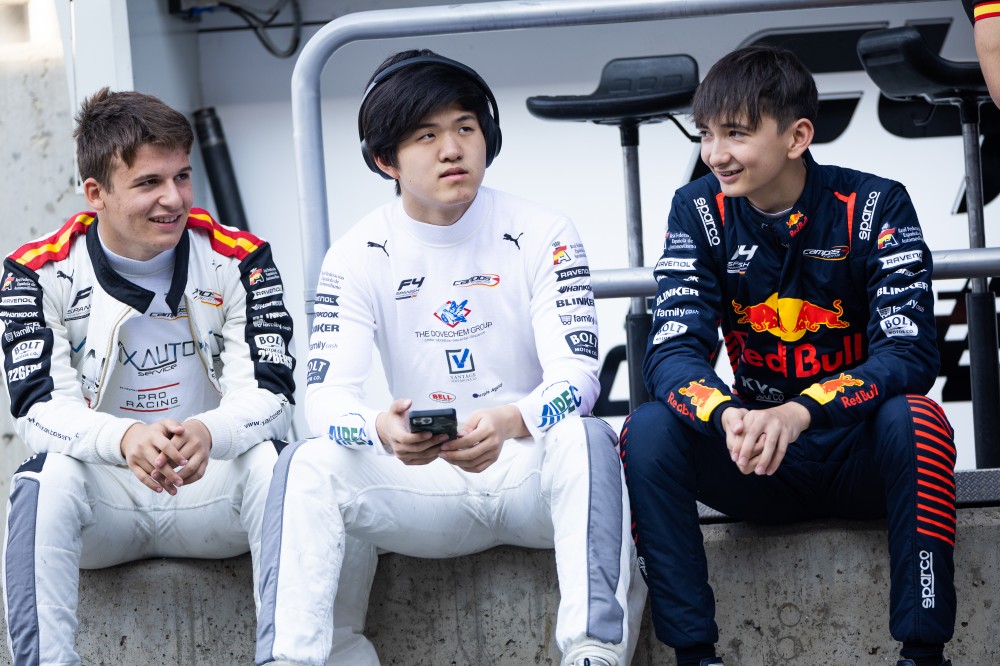 ---