Adrián Campos has played the role of driver, team manager and driver´s manager. He became one of the most respected and charismatic international personalities of the motorsport scene. Below is a snapshot of his amazing journey.
1981 - 1983
European Formula 3
It all started in 1981, Adrián started racing in Spain. After two seasons, in 1983 he competed in the European Formula 3.
1984 - 1985
European Formula 3 with Volkswagen
In 1984 Adrián became a Volkswagen driver. In his first year in the European Formula 3 Championship, he won the famous Grand Prix in Monza Lottery. In his second season he finished third in the German F3 Championship.
1986
F-3000 for Lola Factory and TYRREL F1 test driver
In 1986 he tried his luck in the F-3000, where Adrián landed a contract with the team Lola Cars Factory for the last two races of the championship. He won its first results finishing in the points on the last race in the circuit of Jarama. In parallel, the Tyrrell Formula 1 team offered him a contract as test driver.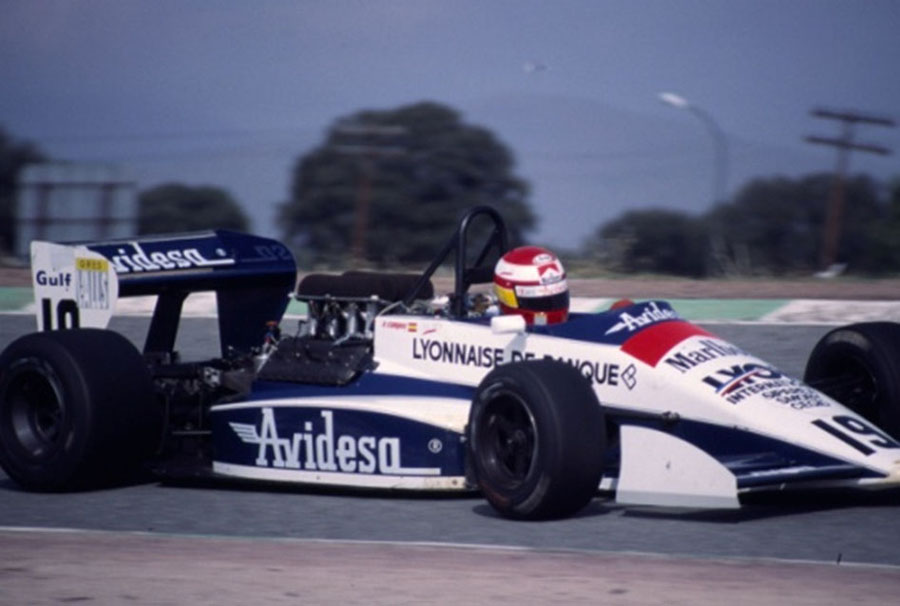 1987 - 1988
Formula 1 with Minardi
In 1987 Adrián Campos joined the Formula 1 world with Minardi, being the first Spanish driver to compete in F1. He continued in 1988, before deciding to leave the category mid-season frustrated by a car that never allowed shining because of its extreme mechanical fragility and lack of performance.
1994 - 1997
Alfa Romeo Champ & 24 Hours of Le Mans for Ferrari
After a short period without competing, Adrián returned to the tracks, this time in the Touring Cars Spanish Championship (CET), becoming champion in 1994 as official Alfa Romeo driver. In 1997 he finished his racing career contesting the 24 Hours of Le Mans with a prototype Ferrari 333SP. That's when Campos decided to return to the project suspended in 1983 to form his own team. Campos Racing was born in 1997.
---