Experience the thrill of training like a race driver
Si necesitas sesiones en nuestro simulador para preparar tus eventos nuestros simuladores te darán la experiencia necesaria para mejorar tu técnica de conducción antes de la experiencia en pista.
Los modelos F2 y F3 están perfectamente reproducidos en nuestro software.
Frenos y volante con una sensación idéntica a la realidad.
Uso de telemetría en vivo para referencias.
Comunicación en línea con el ingeniero para correcciones inmediatas.
Report final con acceso online a los datos para su análisis tras finalizar la sesión.
Contamos con todos los circuitos europeos y a nivel mundial para preparar tu evento.
STATE-OF-THE-ART-TRAINING
The simulator is an example of a virtual reality through which the user can experience the feeling of driving an F2, F3 racing car. This is not about fun, but about very realistic driving training to get to know driving technique and tracks. An ideal instrument to prepare for the fight on the racetrack.
As a unique training method, the CAMPOS RACING simulator enables the driver to learn the tracks and all the functions that contribute to faster lap times. In addition to the technical part of the tutorial program, the users can strengthen their minds and get used to stressful situations, allowing them to unleash their full potential.
VEHICLES AND TRACKS
Single-seater models F2 & F3 are reproduced to the finest detail. Drive around all the tracks of the different championships including official test tracks and F1.
REAL EXPERIENCE
Steering and braking feedback identical to reality. A surrounding sound system, a 120º vision range and a Dallara F305 cockpit in which you will feel totally integrated in the simulator.
LIVE FEEDBACK
Live communication with the engineer in order to receive immediate telemetry feedback and hence correct driving trajectories with the objective of reducing lap times.
POST-SESSION ANALYSIS
Post-session reports in order to analyse and consequently improve the driving technique. Comparison of telemetries and trajectories with those from the Campos Racing official drivers.
TESTIMONIALS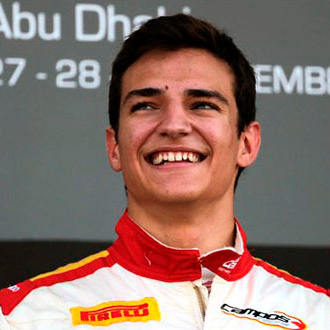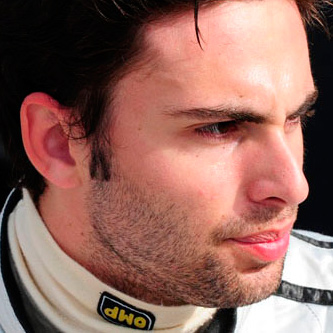 ---