Master in Motorsport
Engineering and Mechanic Competition
The partnership between Campos Racing and the Florida University has enabled the development of a program with a very hands-on approach that provides students with an in-depth understanding of the basic principles of science, technology and management in motorsport and its implementation in high-performance technology. It covers the management, commissioning and operation of racing vehicles. It also covers aspects related to materials science, simulation, aerodynamics, dynamics, kinematics, structural analysis, vehicle systems, strategy and management techniques related to motorsport.
You participate in workshops in the facilities of Campos Racing and are used as an employee of a Campos Racing team during the competition at an official event (test or race) or in other official racing teams with which there are cooperation agreements.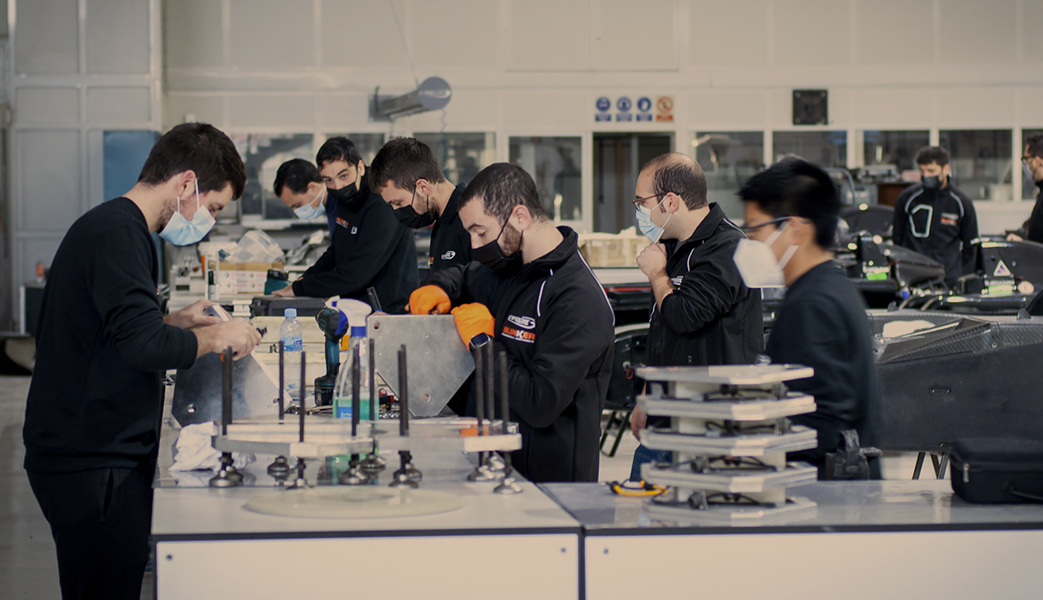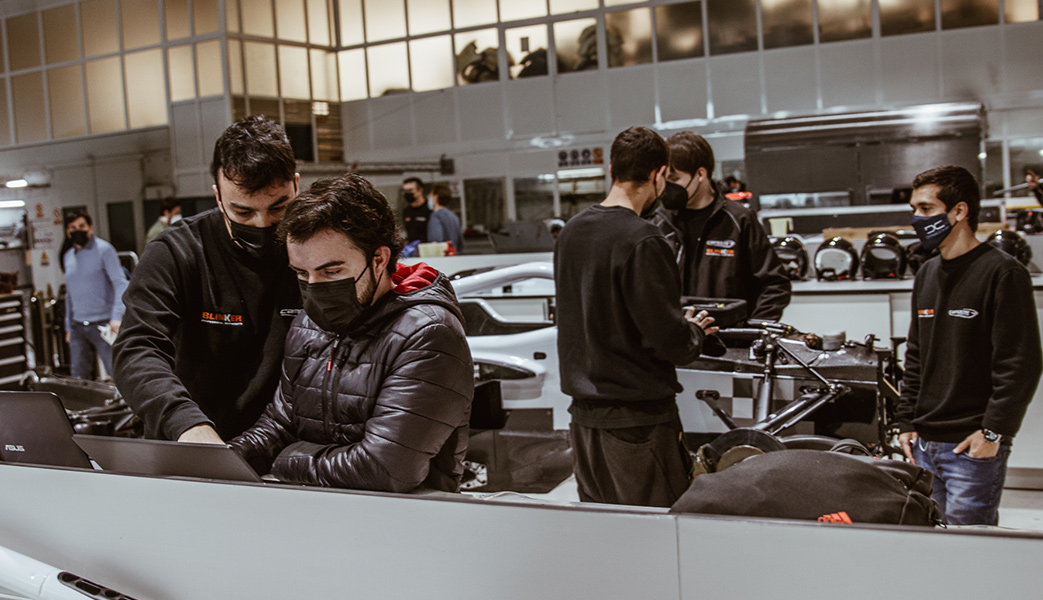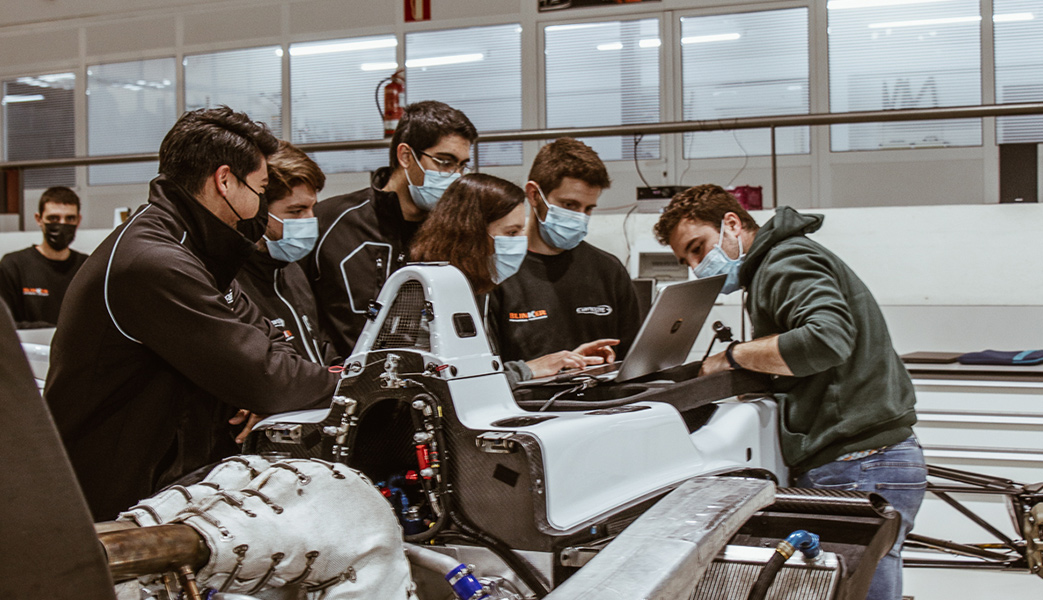 WORKSHOP EXERCISES IN THE CAMPOS RACING FACILITIES
where you can directly get to know the work, the vehicles and the staff of your competition teams.
WORKSHOPS
which have the necessary materials, and thanks to the racing departments to provide excellent theoretical and practical training.
TRAIN DURING AN OFFICIAL EVENT
(test or race) with the Campos Racing teams in international championships or other official competition teams that are integrate as part of the squad in the assigned team.
TRACK ENGINEERING EXERCISES WITH THE HELP OF A RACING CAR SIMULATOR
where you simulate the work of a race engineer and see how the driver is prepared before each event.
TITLE: MASTER IN MOTORSPORT
Engineering and Mechanic Competition
Own title, awarded jointly by Florida University and the Campos Racing team with the support of the Royal Spanish Automobile Federation.
Persons with a degree in engineering or upcoming degree
People with education in the automotive industry
Drivers and professionals from the automotive industry with many years of experience, who want to dedicate themselves to the automotive sector in the world of motorsport.
Learning by Doing
This master greatly improves the practical skills that have not been sufficiently developed during university education.
At software level, students work with the most important computer simulation programs
Introduction to Motorsport: general concepts
Data acquisition and telemetry systems
Dynamics of racing cars: tires, aerodynamics, suspensions and brakes
Chassis Setup
CAD Design
Materials in competition
Engines and transmissions of racing cars
Electric / hybrid vehicles
Electricity and electronics of racing cars
Management of racing teams: sports marketing, sports psychology, budgets, soft skills
DURATION, SCHEDULE AND LOCATIONS:
Duration: 300 hours (October to January)
Schedule: Monday to Friday from 4 pm to 9 pm
Location: Campus Catarroja of Florida University
Practice Courses (Workshop)
Duration: 175 hours (January and February)
Schedule: Monday to Friday from 9 am to 2 pm
Location: Campos Racing headquarters in Alzira (Valencia)
Duration: 100 hours from March and depending on the race calendar
---