The Danish driver secured second and third places in Los Arcos, with Frenchman Deligny scoring a second place. Ho brought strong haul of points home with De Palo and Cárdenas, apart from Deligny himself, putting themselves on the rostrum among the rookies
Campos Racing completed a strong Round 3 of F4 Spain at Circuito de Navarra, which hosted the last event before the summer break. Noah Strømsted and Enzo Deligny added more podiums to their tally at a very demanding weekend. Singaporean Christian Ho scored valuable points to remain in the close title fight with no less than eight drivers involved. Italian Matteo De Palo, Peruvian Andrés Cárdenas and Deligny himself managed to step onto the podium in the rookies' class. Mexican Jesse Carrasquedo Jr. hardly fought to make it into the points-paying positions.
Deligny led the way for Campos Racing in both free practice sessions, which was a powerful morale booster ahead of Q1 on Saturday afternoon. With 18 drivers within the same second, Strømsted qualified in third place with a lap time of 1m40.275s to start alongside Deligny, the Frenchman with a personal best of 1m40.304s. Cárdenas posted the 5th fastest lap time with a best attempt of 1m40.455s. Ho set to start from 7th (1m40.479s) and Carrasquedo Jr. and De Palo rounded out the top-12.
Race 1, consisting of 30 minutes plus a lap, saw an incident-marred first lap. As a result, Deligny, Cárdenas and De Palo got involved in clashes. In the case of De Palo, the Italian driver was able to continue racing but Deligny and Cárdenas were forced to retire. On such a difficult circuit to overtake, Strømsted and Ho solidly ran in 3rd and 4th place from the beginning and took the checkered flag after 17 laps in the same places. Carrasquedo finished in 12th place with De Palo ending up in 15th after driving bravely to move up the order.
On Sunday, Q2 took very early in the morning with Campos Racing drivers in contention for the pole position once again. At the end, Deligny put himself on the front row with 2nd-fastest lap of 1m39.921s. Strømsted qualified in third place with a lap of 1m39.968s with Cárdenas setting to start from 5th with a time of 1m40.114s. Ho and De Palo set to share row four with their efforts of 1m40.269s and 1m40.294s. Carrasquedo Jr. rounded out the top-ten with his best time of 1m40.378s.
Race 2, the shorter of the weekend with 25 minutes plus a lap, got underway with Deligny fighting for the lead with pole-sitter Théophile Naël. Further adrift, Ho was running in fourth place, Strømsted was sixth and Carrasquedo completed the top-ten after just one lap. Unfortunately, De Palo's race came to an early end as he got his car damaged and headed into the pit-lane to retire. Deligny was always around a second behind Naël but, considering how difficult is to overtake, he brought a second-place home after 16 laps. Besides, the Red Bull driver claimed win among the rookies. Ho crossed the finish line in fourth place with Strømsted finally 8th. Cárdenas finished in tenth place, two positions ahead of Carrasquedo Jr.
When the lights went out in Race 3, the first lap was another key moment with several clashes and racing incidents. Ho was the unluckiest driver this time and the Singaporean was forced to retire on the opening lap. Strømsted was running in second with Deligny fourth. De Palo and Cárdenas was also in the top-ten in the very early stages of the race. But Lady Luck hit another driver in Campos Racing colors when Deligny was forced to stop with a technical issue on lap four and prevented the Frenchman to fight for another podium. Strømsted remained in the slipstream of Valerio Rinicella until the end but, with such similar performances, an overtaking maneuver was quite risky and the Danish chose to secure his second place. De Palo and Cárdenas finished sixth and seventh and both drivers stepped second and third onto the rookies-ranked drivers. Carrasquedo Jr. finished in 14th this time.
After three rounds and four more to go, Ho sits fourth in the drivers' standings on 95 points. Strømsted, Deligny and De Palo fifth, sixth and seventh respectively. Besides, both Deligny and De Palo are the best classified rookie drivers. Meanwhile, Campos Racing is second in the teams' standings.
After the summer break, the F4 Spain will head to Jerez for the fourth round of the 2023 season on 23-24 September.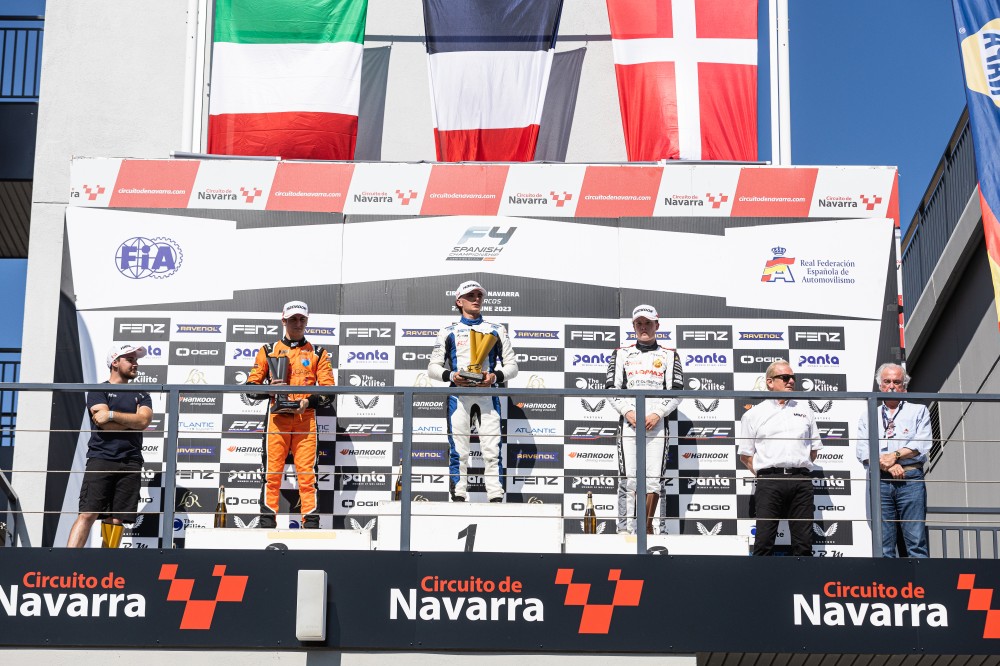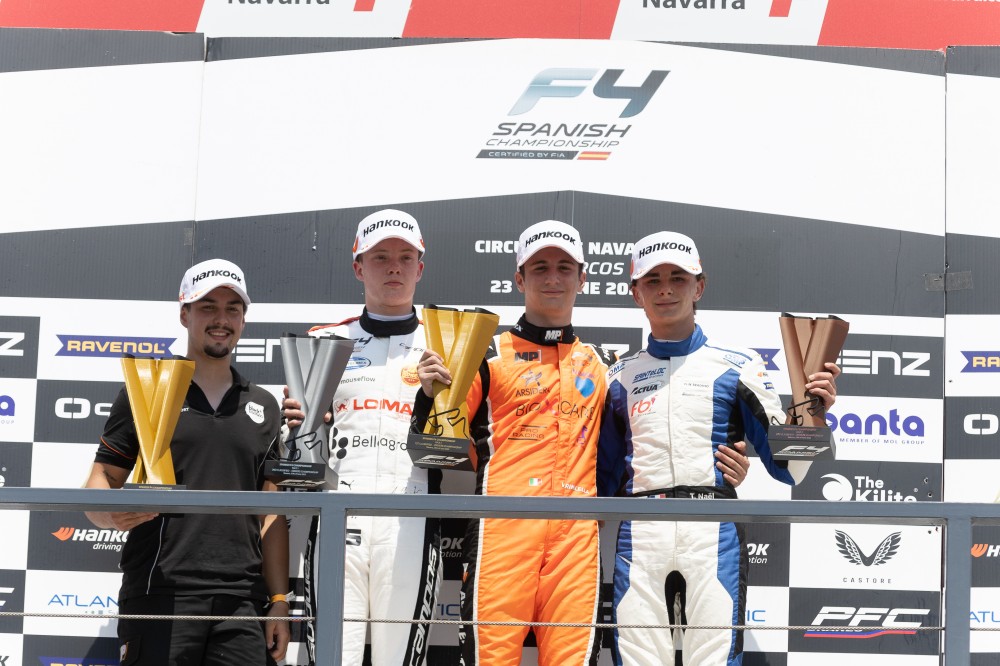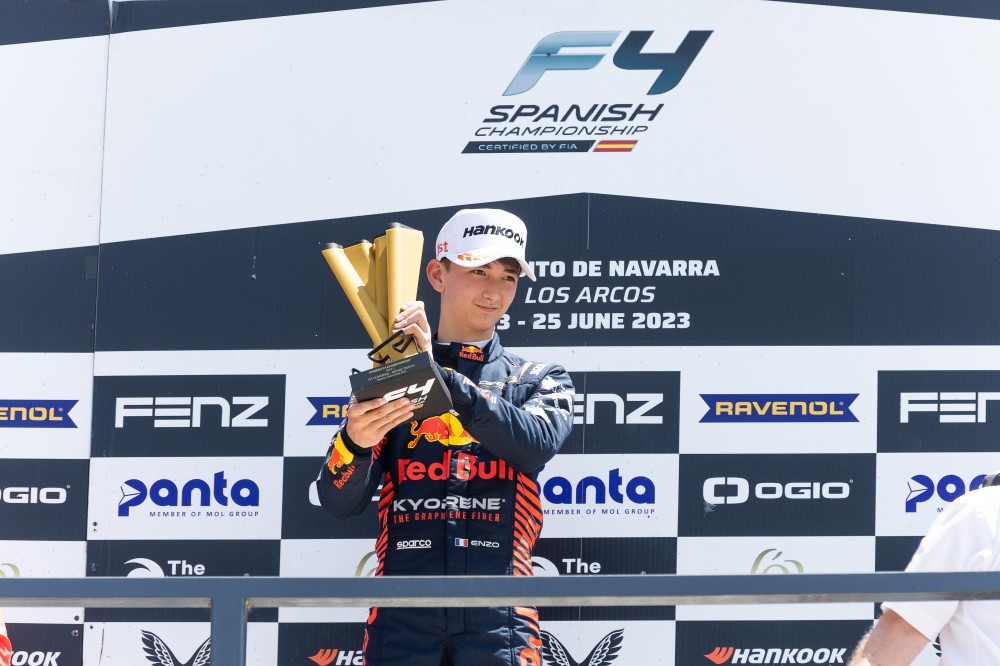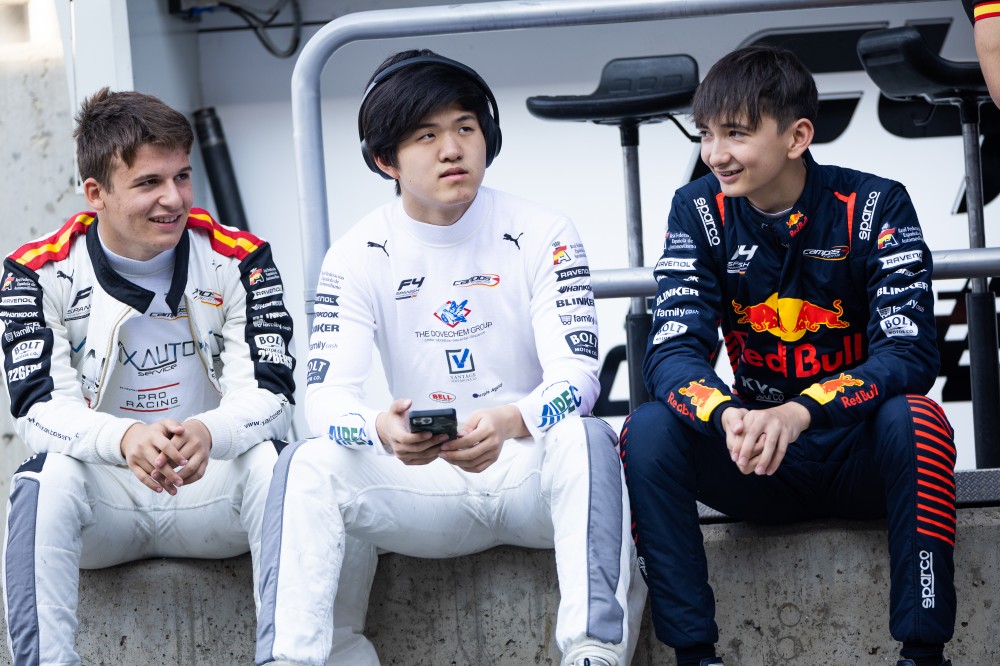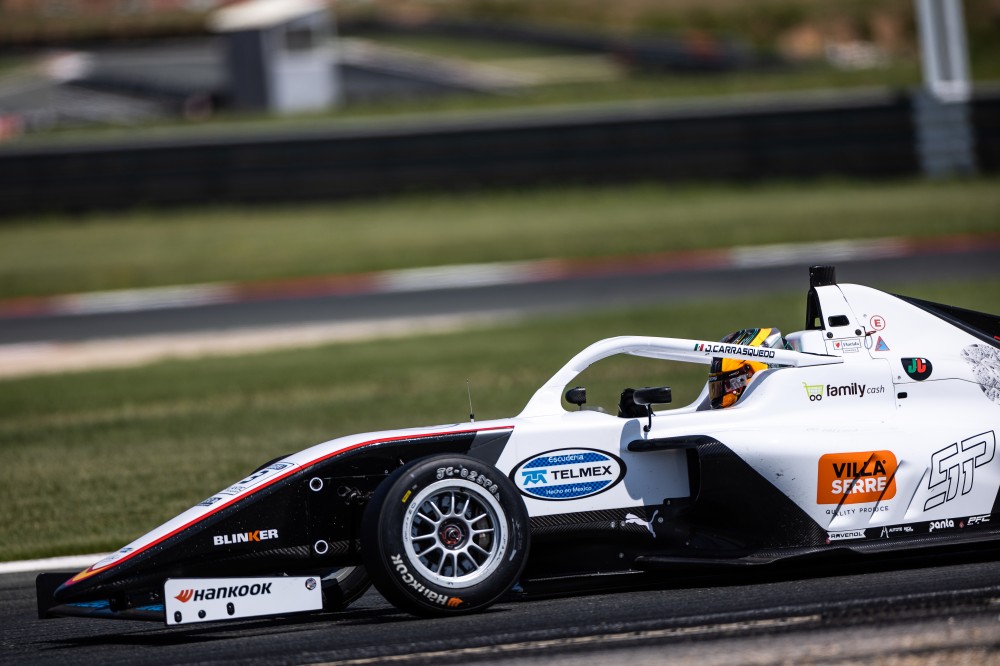 ---