Peruvian Cárdenas emerged as a new race winner in the F4 Spain racing series. Deligny and Ho added more podiums to their tally. De Palo and Strømsted scored solid points in southern Spain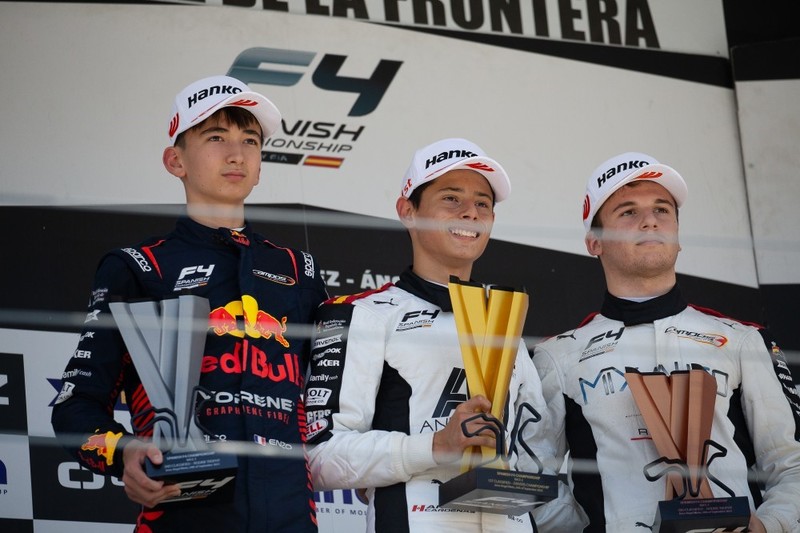 The fourth round of the 2023 F4 Spain Championship season also brought excellent results for Campos Racing as the Valencia-based racing team secured another win thanks to Andrés Cárdenas, the Peruvian shining on his own merit at Circuito de Jerez in his Campos Racing-run machinery. Besides, he finished second in another race. Frenchman Enzo Deligny was another first-class performer in Andalusia as he finished second and third. Singaporean Christian Ho stepped third onto the podium in the final race of this weekend to keep among the front-runners. Noah Strømsted and Matteo De Palo managed to bring valuable points home in Jerez, with Mexican Jesse Carrasquedo Jr. making another step forward in terms of performance this weekend.
During Friday's collective testing, Campos Racing already proved competitive pace with all their drivers and the same positive path continued on Saturday morning in both free practice sessions. Deligny led the way for Campos Racing in FP1 with a lap time of 1m42.748s and De Palo finished 3rd-fastest in the timesheets. Just for the record, Cárdenas, Ho, Strømsted and Carrasquedo Jr. made it int the top-11. In FP2, Italian De Palo was the fastest man of Campos Racing by setting the 2nd-fastest lap time of 1m43.197s, right ahead of Cárdenas and Deligny. Ho and Strømsted rounded out the first seven places in the standings.
But all got even more serious with Q1 in which Campos Racing extended their dominance. At the end of the season, the Spanish-based racing team had locked out the first three places on the starting grid. Cárdenas scored his maiden pole position with a lap time of 1m43.033s, a mere seven thousandths of a second quicker than his teammate Deligny. Singaporean Ho set to start from third with his lap of 1m43.116s. Italian De Palo qualified in 5th place, with Denmark's Strømsted two places further adrift. Carrasquedo Jr. rounded out the top-ten.
Race 1 took place in the afternoon, when the lights went out, Théophile Naël moved into the lead ahead of Cárdenas, Deligny and De Palo. Ho was running in 5th place at the end of the first lap. Unfortunately, both Strømsted and Carrasquedo Jr. dropped back the order in the usual incident-marred first lap, which brought out the safety car. In lap 6, the race was back in green conditions with Cárdenas, Deligny and De Palo putting pressure on Naël. Another safety car came out and it headed into the pit lane with three laps to go for the final rush. After 15 laps, the race came to an end with Cárdenas and Deligny securing two places on the rostrum for Campos Racing, second and third respectively, and De Palo in fourth place. Ho took the checkered flag in sixth place. Carrasquedo ended up in 28th one lap down and Strømsted was forced to retire.
Sunday kicked off with Q2 and Campos Racing managed to put themselves in contention for the pole position. With very narrow margins, Ho qualified in third place with a lap time of 1m42.725s with Peruvian Cárdenas setting to start alongside his teammate on row two. De Palo took fifth on the starting grid. Deligny posted the 9th-fastest lap time of 1m43.098s and shared row 5 with Strømsted. Carrasquedo put together a lap of 1m43.314s to start from 16th.
Race 2, whose starting grid was decided by second-fastest lap in Q1, had Cárdenas and Deligny on the first row. When the lights went out, Cárdenas and Deligny kept Naël at bay with De Palo, Strømsted and Carrasquedo Jr. running in the provisional top-8. Ho, who saw his second fastest lap time cancelled, was pushing to make his way through the field. Lap by lap, both Cárdenas and Deligny pulled away from Naël who, at the same time, got under pressure from Valerio Rinicella. Finally, Cárdenas mastered the final laps to score his maiden win in the series ahead of Deligny. Strømsted delivered a strong performance to finish in fifth place. De Palo took the checkered flag in seventh place ahead of Ho, who put in a valuable recovery drive to secure the final point. Carrasquedo Jr. crossed the finish line in 11th place.
The third and final race saw another remarkable performance of Campos Racing and their drivers. Ho, Cárdenas and De Palo all kept their starting places after the opening lap. Strømsted was lapping in 8th ahead of Deligny. When the safety car headed into the pit lane after being deployed to clear out the track due to several drivers going into the gravel, Ho and Cárdenas pulled away in pursuit of Naël and Rinicella with De Palo fending off several opportunistic maneuvers from Keanu Al Azhari. After 17 laps, Ho secured third place ahead of Cárdenas. Unfortunately, De Palo lost three places in the very last lap and dropped to eighth. Deligny, who was sixth, was one of the drivers who moved past his Italian teammate taking advantage from his fight with Al Azhari. Strømsted finished in ninth and Carrasquedo Jr. took the checkered flag in 12th place.
After four rounds, Deligny sits third in the standings on 123 points. Ho is fourth in the drivers' standings on 120 points. Strømsted is now sixth with De Palo lying in seventh place. Cárdenas has moved up to 9th overall. Campos Racing is still second in the teams' standings.
The fifth round will take place on the Portuguese circuit of Estoril this weekend.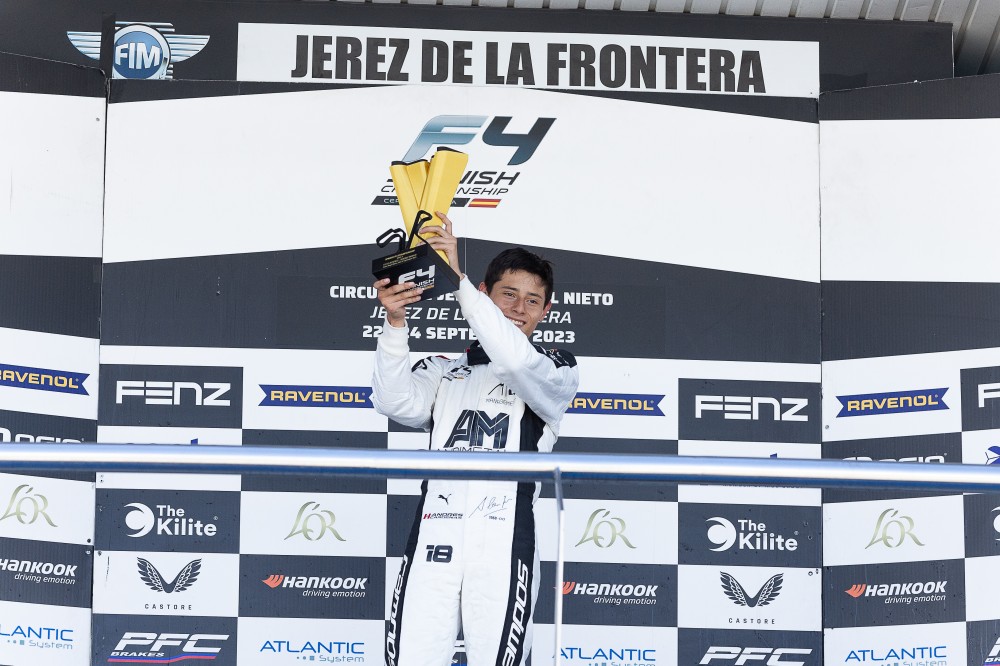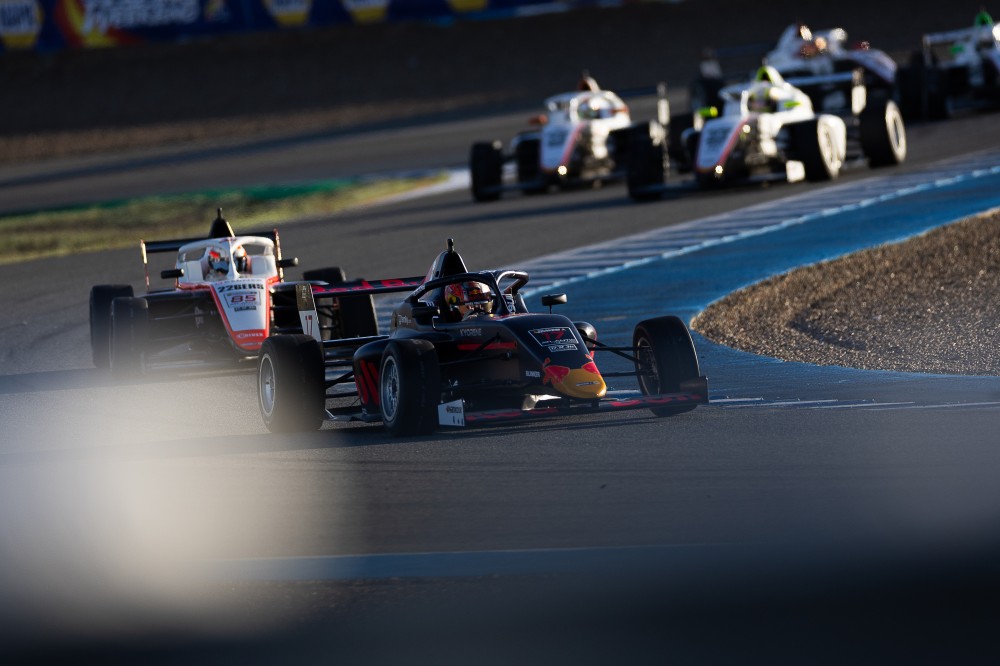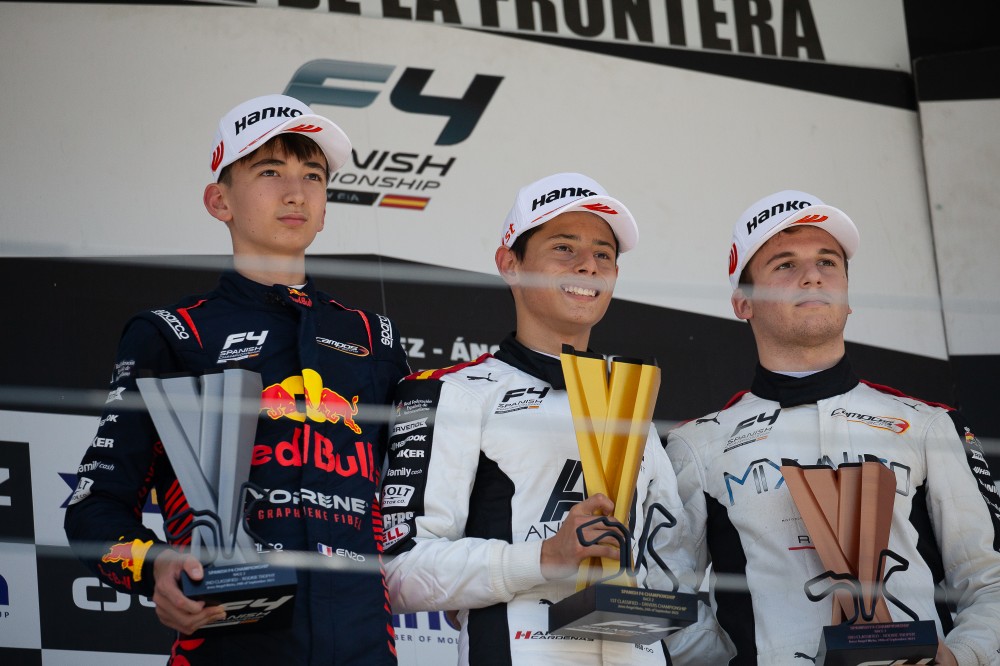 ---