Boschung scored his best Formula 2 career result by finishing fourth on Friday. The Swiss driver added further points to his tally on Saturday taking a fifth and a sixth place. Despite eventful Monaco debut, Petecof showed speed throughout the weekend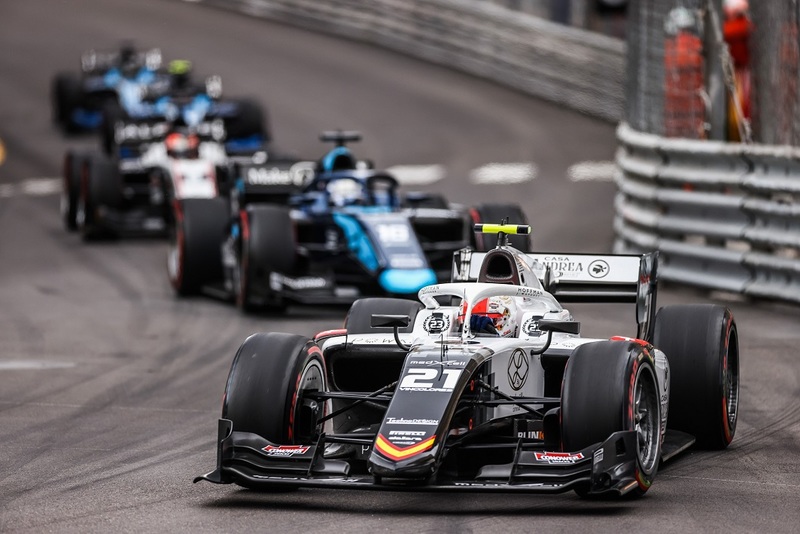 Campos Racing completed a strong Round 2 of FIA Formula 2 Championship in Monaco finishing in the points-paying positions in all three races thanks to Swiss racer Ralph Boschung. Boschung delivered extremely valuable performances in the Principality's narrow streets in his Campos Racing-run Dallara F2 2018. Quite on the contrary, Gianluca Petecof didn't have Lady Luck on his side but he still proved a massive step forward in comparison to Sakhir, which is extremely encouraging for the events ahead.
Unlike other events Campos Racing drivers got their first taste of the Monegasque streets on Thursday, when both free practice and qualifying sessions took place. Boschung posted the 6th-fastest lap time with his 1m23.019s after staying at the top of the timesheets for the majority of the practice session. The Swiss driver scored two purple sectors at the end but he was forced to cancel his flying lap as it was a traditional disrupted session due to numerous incidents and yellow flags. Brazilian Petecof, who was making his Monaco debut this weekend, saw his season coming to an early end as a result of an engine failure. Petecof completed nine laps but a single flying lap, which was a pretty competitive 1m25.993s under the circumstances.
Later in qualifying, Boschung scored a brilliant lap time of 1m21.584s in the Group B qualifying session on his way to his best Formula 2 qualifying result ever. The Swiss driver was 3rd fastest in his group and set to start from sixth for the Saturday's Feature race. Petecof's performance was remarkable and clocked a lap time of 1m23.344s in the Group A beating much more experienced drivers.
Friday's sprint race saw a very clean race start for Monaco standards and Boschung, who had started from fifth on the reverse grid, fended off any other driver to overtake him at Sainte Devote. Further adrift, Petecof was also running consistently in order to move through the field later in the race. Boschung was lapping in fifth with his Campos Racing-entered Dallara until lap 14. Then, Christian Lundgaard's car started to smoke and was forced to retire with Boschung moving up to fourth in which he remained until the end of the race, his best finish in the FIA Formula 2 championship. Unfortunately, Petecof clipped the wall at the swimming pool and stopped at the side of the track with five laps to go.
Saturday brought still more excitement for fans but it turned to be a headache for drivers and engineers as the circuit was damp for race 2 after raining in the early hours of the morning. With all drivers starting on wet tires, Boschung was sixth after the first corner. Petecof had no luck and another driver hit his car at Sainte Devote and the Brazilian young ace went straight into the wall. It was a very hard race but Boschung definitely mastered such difficult conditions. The Swiss driver caressed his tires and it paid off at the end as a safety car came out after David Beckmann and Bent Viscaal crashed into each other. At the restart, Boschung proved his nerves of steel to maintain his rivals at bay and crossed the checkered flag in points-paying sixth place. Later he gained an extra place as race winner Liam Lawson was disqualified afterwards for using a prohibited throttle map.
The feature race brought the curtain down on Saturday afternoon. Boschung lined up sixth on the starting grid with Petecof forced to start from the pit lane. Boschung made a good start on the hard tire. Boschung's race pace was good enough to pull away from Roy Nissany after the opening laps. One of the first drivers to make his mandatory pit stop was Petecof, who pitted on lap 8 to switch to a set of hard tires. Boschung made his pit stop on lap 20, in an attempt to overtake the cars running in front of him at the moment. It was a soft-tire gamble as he would have to endure more than twenty laps. Just like in the morning on wet tires, he succeeded. He overtook Juri Vips after the pit window and crossed the finish line in sixth place. Petecof, who was in contention to post the fastest lap of the race, made it to the finish in 16th place gaining some valuable experience in the car.
The FIA Formula 2 will take a brief two-week hiatus before Round 3, which will take place at another street circuit: Baku. But the Azerbaijani is a completely different challenge, the fastest urban circuit!
Adrián Campos-Suñer Torres (Campos Racing Sporting Director): "Little by little everything is going according our plan. After a tough start to the season in Bahrain, due to reasons beyond our control, we secured point-finishes in all three races held in Monaco, one of the more difficult ones on the calendar and in which every small factor counts. We expect to continue improving in Baku and definitely to putting ourselves in podium contention there."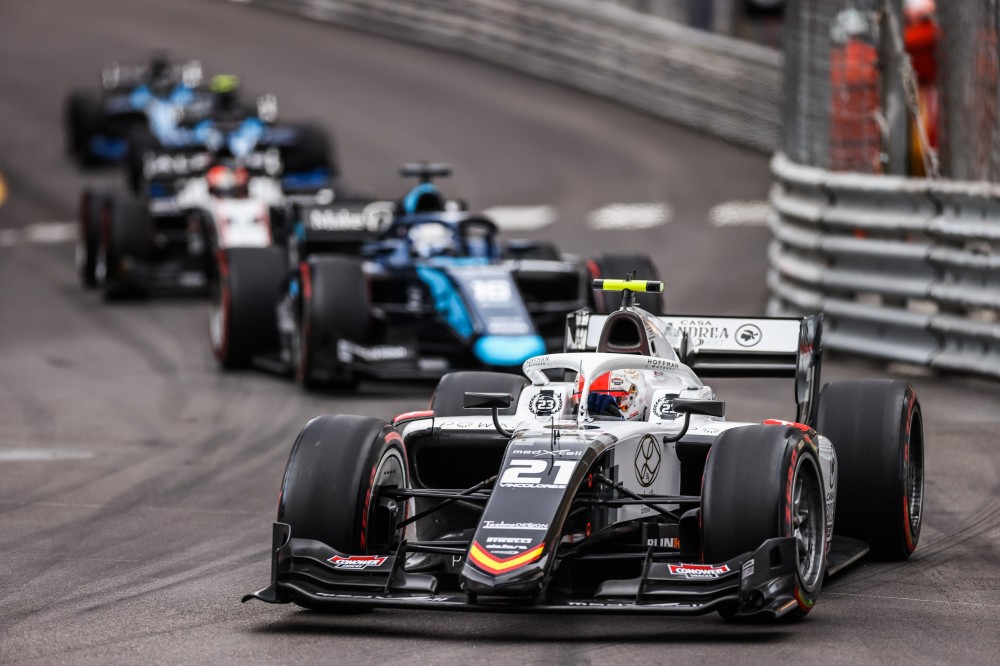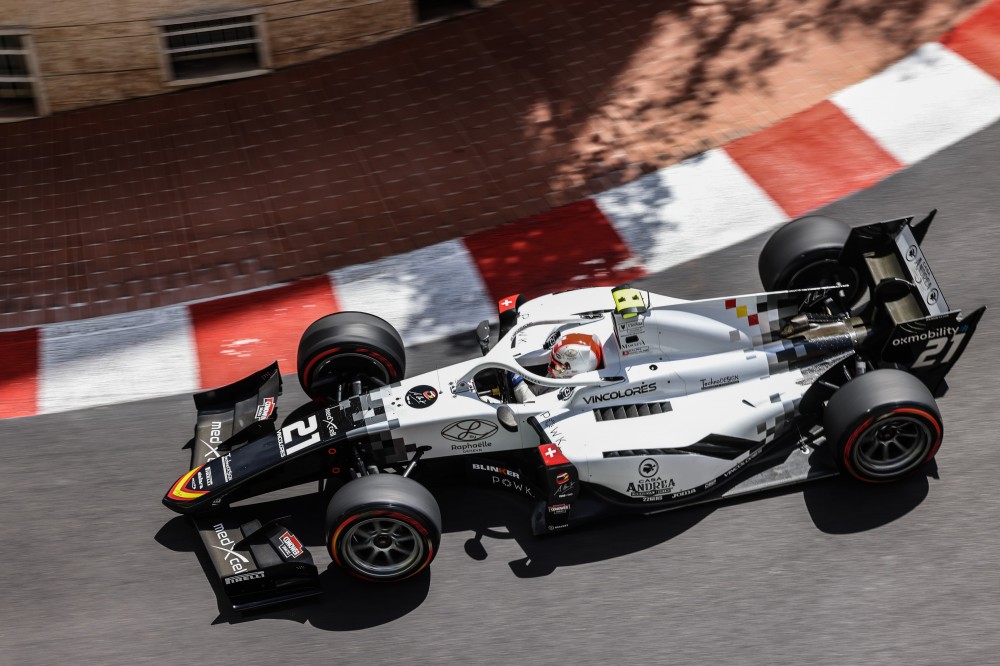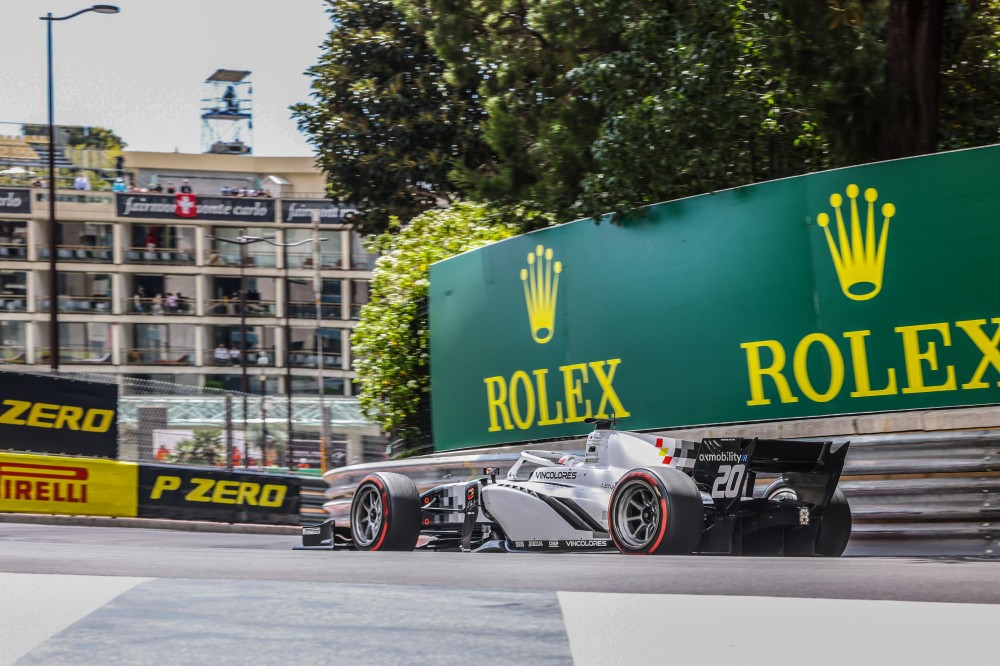 ---