The Spanish-based team has signed Nannini to team up with Swiss driver Boschung in Baku, which plays host to the third round of the FIA Formula 2 Championship next weekend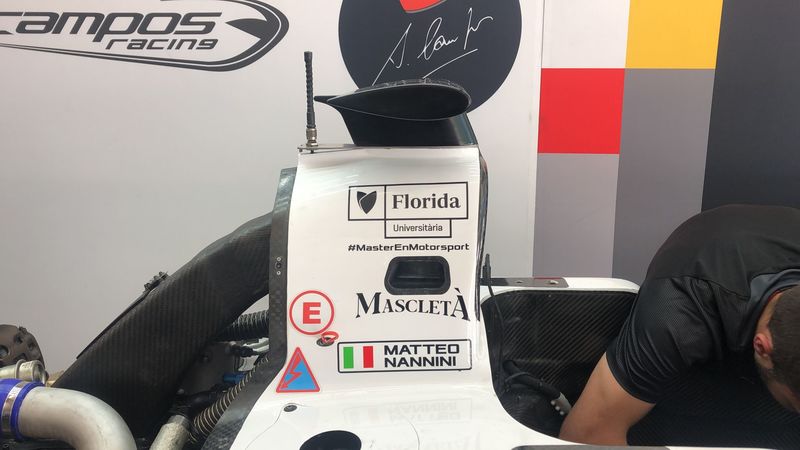 Campos Racing is pleased to announce that Italian driver Matteo Nannini will pilot one of their cars in the third round of the FIA Formula 2 Championship. Nannini will be making his debut in Campos Racing colors on the streets of the Azerbaijani capital Baku this weekend replacing Brazilian Gianluca Petecof, who previously had driven the #20 Dallara F2 2018.
Nannini, aged 17 and nephew of former Formula 1 and DTM racer Alessandro Nannini, has three years of experience on the international single-seater racing scene despite his youth. The Italian driver contested the Formula 4 UAE Championship, which he won on his debut, the Formula 3 Regional European Championship or the FIA Formula 3 Championship among others.
The Azerbaijani Grand Prix serves up a new street challenge for the FIA Formula 2 field but a completely different one in comparison with Monaco. Ralph Boschung and new recruit Nannini will be expecting to deliver a strong performance on the unusual Baku circuit. After a tough start to the season in Sakhir, where Boschung experienced engine issues, the Swiss driver secured a valuable haul of points during the Monaco round two weeks ago. Boschung, who was in podium contention throughout the weekend, finished fourth, fifth and sixth on the Principality's streets. Campos Racing and its drivers are determined to continue on the same path and aim for more points once again.
As we mentioned above, there are two urban challenges in succession on the calendar but Monaco and Baku feature an entirely different layout. Cars run with less downforce than in Monaco due to its extremely fast nature with plenty of long straights and fast corners held on a temporary street circuit on closed public roads. For some drivers, the Baku City Circuit is a mix of Monaco and Monza due to high top-speeds and narrow, slow section through the medieval center.
Drivers demand excellent traction levels to be competitive while braking areas are almost equally important. Just like other street circuits, drivers must cope with a slippery surface with low levels of tire degradation and wear. Last but not least, there is little margin for mistakes with so many blind corners and crashes aren't uncommon. As a result, safety car and virtual safety car periods might play a key role, mainly during the feature race.
Free practice and qualifying sessions will take place on Friday at 8.25 and 12.30 respectively. As usual, both sprint races will take place on Saturday at 9.25 and 15.40 and Sunday will be devoted to the feature race, which includes a mandatory pit-stop for a tire change, at 10.45. All times are CET.
Adrián Campos-Suñer Torres (Campos Racing Sporting Director): "We expect to continue the same positive streak of results already seen in Monaco, where our team performed rather well. Baku is a venue in which our drivers always achieved strong results. We feel sorry for Gianluca (Petecof) and the circumstances that prevented him from coming here but we hope to have him with us again in the future. Furthermore, we are pleased to have Matteo (Nannini) joins us for this appointment, and we are sure he will be competitive due to his huge potential as a racing driver."
Matteo Nannini (Campos Racing driver of FIA Formula 2): "I am very happy with the opportunity that Campos Racing has given me. I had a special friendship with Adrian Campos. He would have loved me to race with his team and this weekend it becomes a reality. He will surely be very happy and will look at us from up there. I will give my best on the track. I thank all the Campos family again."
Ralph Boschung (Campos Racing driver of FIA Formula 2): "Baku is such a unique venue, a very challenging track. It's going to be a very intense weekend but I'm looking forward to it."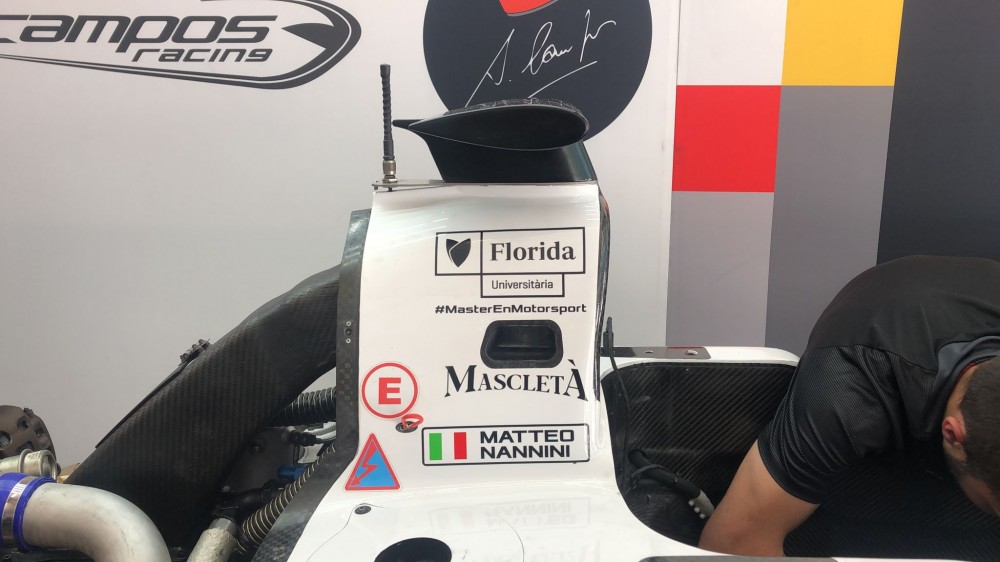 ---