Campos Racing is pleased to announce Francesco Braschi will join its driver line-up for the upcoming 2023 Eurocup-3 season. Braschi is set to driver one of the Campos Racing-entered Tatuus-Alfa Romeo cars alongside Tasanapol Inthraphuvasak, who was also confirmed earlier this month.
Braschi was born in Pesaro, capital of the Province of Pesaro e Urbino on 27 November 2004. He made his single-seater debut in 2020 by taking part at selected rounds of the Italian F4 Championship. Braschi competed in his first full-season in the Italian-based racing series the following season, besides the Italian driver also made starts in the German and Spanish F4 series. Last year, Braschi made his debut in the Formula Regional Asian Championship and the Formula Regional European Series. The Eurocup-3 will be another step forward for Braschi competing on some of the best Iberian and European racing circuits.
Campos Racing and its drivers are already restlessly working for the curtain-raiser event at Spa-Francorchamps in early May. More announcements will be made in due time.
Adrián Campos (Team Principal of Campos Racing): "I would like to extend a warm welcome to Francesco (Braschi) as new driver of Campos Racing for the first season of the Eurocup-3 championship. It's a huge challenge for everybody as we will be facing up a new car, a new series but we feel confident to immediately fight success. We are putting together a strong team and Francesco is an important part of this aim. We are already working in our facilities to rise to the top in the Eurocup-3."
Francesco Braschi (Driver of Campos Racing in Eurocup-3): "I am obviously very excited to join Campos Racing. Adrian (Campos) has the highest culture of motorsport and experience as winning team principal. This is a great opportunity for me, because Campos Racing has shown many times that it is one of the best place for a young driver to be. I intend to make the most of this opportunity, while doing the best possible job for the team. I would like to thanks Adrián Campos and all the team and I'm sure it is going to be an intense and successful season for us together."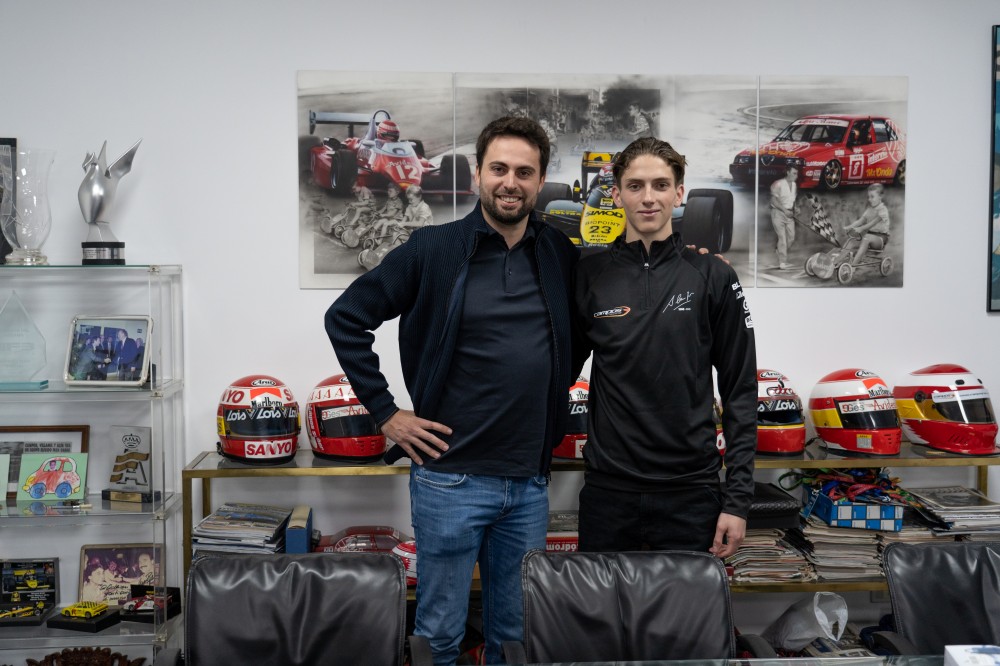 ---