The Spaniard scored his first two wins in the F4 Spain during Round 4 held at Motorland Aragón this weekend. Campos Racing added two other podium finishes to its tally as Øgaard and Martí himself also stepped third onto the podium. García brought first points home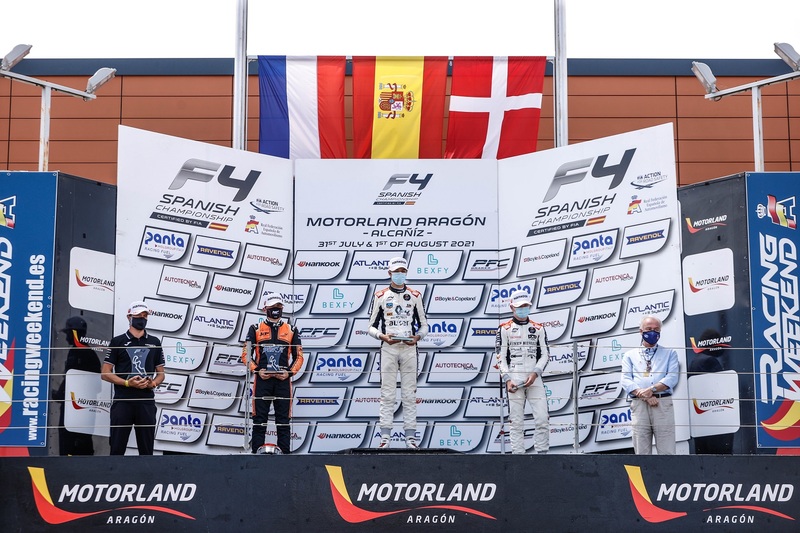 Campos Racing extended its winning streak in the Formula 4 Spain Championship at Motorland Aragón, which hosted the fourth round of the series this weekend. The Alzira-based racing team secured two new triumphs in the series as Spaniard Pepe Martí emerged as new race winner in the series. The Spanish young ace, who already had finished on podium positions twice in previous rounds, scored his maiden wins in the F4-based racing series this weekend. Besides, he secured another third place to collect more valuable points for the championship. Danish Sebastian Øgaard also scored valuable points with third and fifth finishes in Alcañiz. Mexican Álex García made it into the points for the first time this season and Ukrainian Oleksandr Partyshev also continued making progress in the series.
After a Friday devoted to private testing, Campos Racing and its drivers completed two strong free practice sessions on Saturday morning before heading into Q1. Martí posted a lap of 1m51.335s, which was 3rd fastest in the timesheets. Further adrift, Øgaard qualified in ninth place with a best lap of 1m51.541s and Mexican García set a lap time of 1m51.805s and set to start from 15th. Finally, Partyshev was 20th-fastest with a lap time of 1m52.450s.
Heavy rain forced to postpone race 1 and, instead of taking part on Saturday evening, it was rescheduled on Sunday morning. With a bright, sunny day race 1 saw Martí moving up to second after overtaking Vladislav Ryabov when the lights went out. Despite Martí lost a place in lap 5, the Spaniard had everything under control and he crossed the finish line in third place behind points' leader Dilano van't Hoff and Ryabov. Øgaard, after getting involved in lively battles with the likes of Dani Maciá, Georg Kelstrup or Quique Bordás finished in ninth place. Partyshev took the checkered flag in 18th place right ahead of his teammate García.
Martí was committed to take advantage from his pole position in race 2. And he did so. Martí kept Bordás at bay at the start and pulled away building a 2-second gap after three laps. Right behind Bordás, van't Hoff and Øgaard were battling for third place. After 11 laps, Martí took his maiden win four seconds ahead of van't Hoff and Øgaard, the latter rounding up the top three after passing Bordás. Besides, Martí also posted the fastest lap of the race and it guaranteed the pole position for race 3. García finished 8th, his season's best result, and Partyshev ended up in 17th.
Martí was expecting to wrap up his weekend in proper style in race 3 and, from pole position, he pushed his limits in the opening laps. With Martí pulling away, the remaining two podium places were a fierce battle between Maciá, van't Hoff, Guilherme Oliveira, Rik Koen and Øgaard. The Danish driver ran in podium places for a while but finally dropped to fifth, a valuable result for his championship aspirations. Partyshev finished in 12th place, in which was his best performance of the season, and García took the checkered flag in 19th place.
Øgaard still sits in second place in the drivers' standings on 116 points and Martí moves up to fourth on 103 points. Campos Racing has just gained another place in the teams' standings and now sits second on 212 points.
The Formula 4 Championship will resume at Circuit de Valencia Ricardo Tormo, the home round for Campos Racing, after summer break on 18th-19th September.
Photo credit: FotoCar13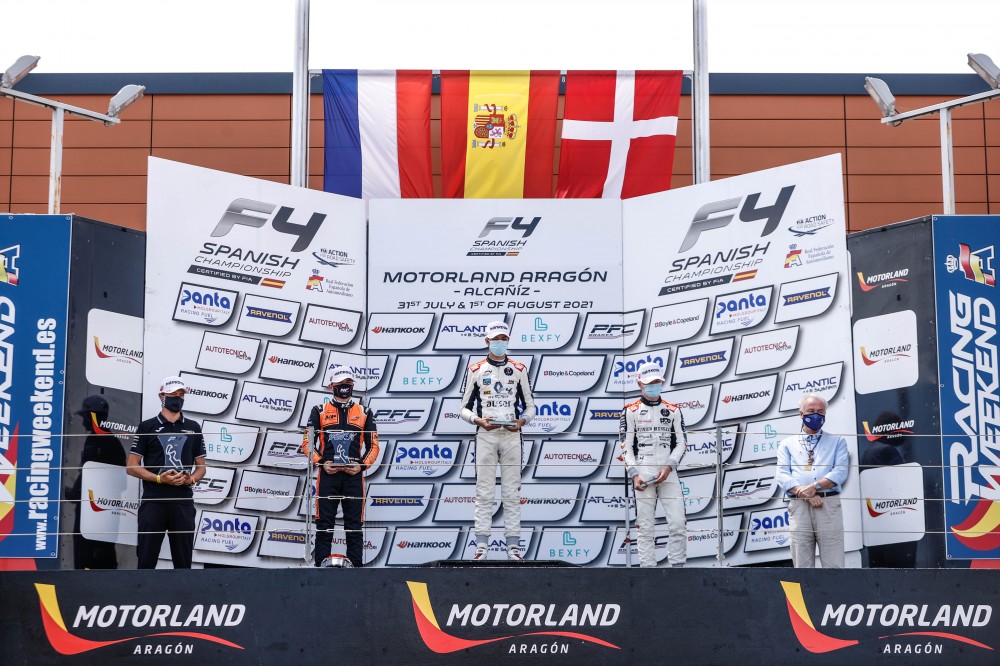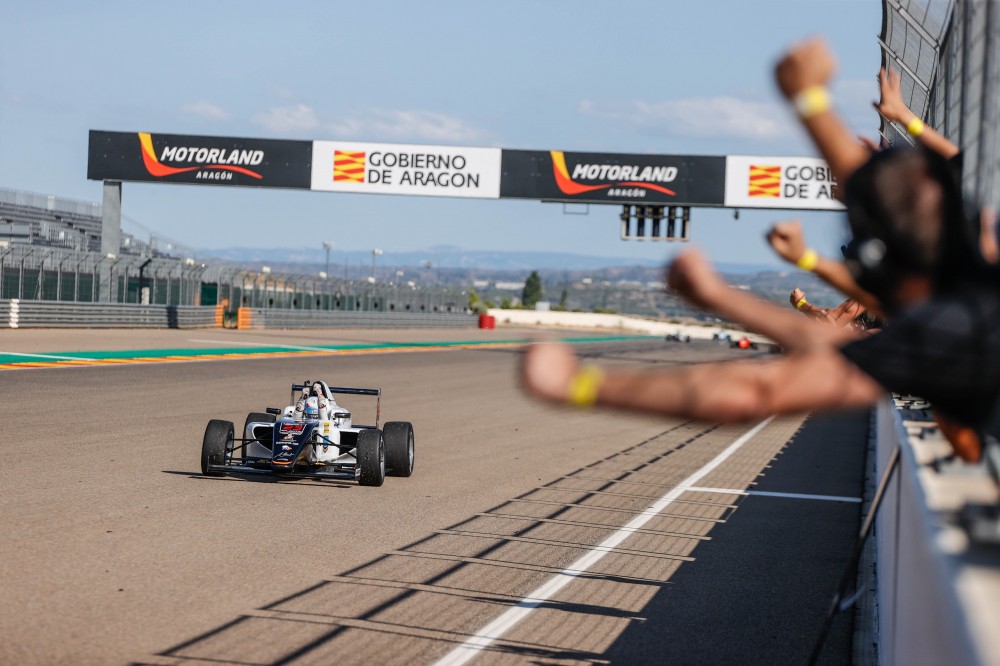 ---