Tsolov emerged as the dominant force during the third round of the 2022 season in Cheste and strengthens his overall lead. Espirito Santo makes strong debut with Campos Racing securing double podium finish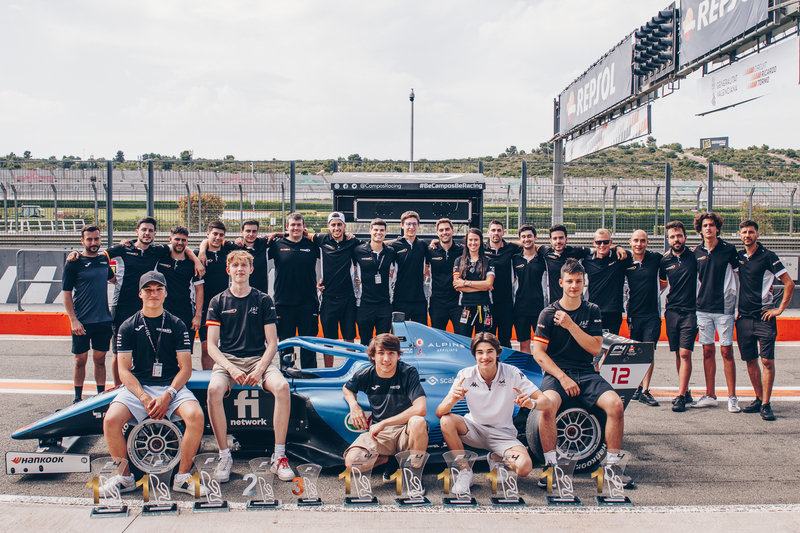 Campos Racing enjoyed more success during the third event of the 2022 Formula 4 Spain Championship, which took place at Circuit de la Comunitat Valenciana Ricardo Tormo this weekend. Nikola Tsolov showed why he is called "The Bulgarian Lion" and scored three other wins at Campos Racing's home round. Portuguese Manuel Espirito Santo also performed extremely well on his debut with Campos Racing and brought second and third place finishes home. Georg Kelstrup, Filip Jenić and Hugh Barter also made it into the points rounding off another great event for Campos Racing in the Formula 4-based racing series.
On Saturday morning, Campos Racing and their drivers immediately showed strong pace both in qualifying and race simulations during both free practice sessions. They headed into Q1 in strong form and Tsolov stormed to pole position with a sensational lap time of 1m34.625s, the single driver breaking the 1m45s barrier and half-a-second clear of Gael Julien. Espirito Santo clocked 3rd-fastest time with a lap of 1m35.157s ahead of Barter (1m35.203s) and Kelstrup (1m35.205s). Jenić took 7th spot for race 1's grid with a lap time of 1m35.237s.
When the lights went out for getting race 1 underway, Tsolov kept Julien at bay at the start with Espirito Santo running in third place at the end of the very first lap. As Barter and Kelstrup dropped back the order due to a clash, Jenić moved up to fifth. Tsolov didn't experience any troubles to keep the lead under control even when a safety car on lap 7 ruined his gap. When the safety car headed into the pit lane, Tsolov easily pulled away posting the fastest lap of the race. After 15 laps, the Bulgarian talent took the checkered flag with a 5-second gap between him and his teammate Espirito Santo who finally finished second. Jenić came in fifth place with Barter ending up in 18th place. Kelstrup's race came to an early end due to above mentioned racing incident in the first part.
Sunday kicked off the action on track with Q2 taking place very early in the morning and it was a battle for pole position involving Barter and Tsolov. At the end, Japanese-Australian Barter managed to beat Tsolov to pole with a lap time of 1m34.053s, a mere 17 thousandths of a second quicker than Tsolov's best. Kelstrup qualified in fourth place for race 3 with a lap time of 1m34.418s and Espirito Santo rounded off the top-five with his personal best effort of 1m34.423s. Jenić couldn't put together a clean lap and set a time of 1m34.688s to start from 12th on the grid.
Race 2 saw Tsolov staging another monologue. From the pole position, the driver of Campos Racing put in an excellent race pace ahead of Julien, Espirito Santo and Jenić. In the second part of the race, Tsolov was able to further lower his fastest lap time, clocking a lap time of 1m34.416s, and stretched his lead even more. At the end of the 18-minute plus a lap, Tsolov claimed his second win of this weekend 8 seconds ahead of Julien and Espirito Santo, who took another place on the rostrum for Campos Racing. Jenić finished in fourth place with Barter and Kelstrup finishing in seventh and eighth place respectively after a lively, clean battle.
The third and final race would have a similar plot as Tsolov emerged as race winner again. When the lights went out, Barter stalled and Tsolov moved into the lead. From then onwards, nobody else could challenge him for the win. Despite Timoteusz Kucharczyk's efforts to keep in his slipstream, Tsolov pulled away once again and cruised to his third win in Valencia. Kelstrup ran in fourth place for most of the race and took the checkered flag in the same position rewarding him valuable championship points. Espirito Santo moved past Bruno del Pino with four laps to go and achieved another top-5 finish. Jenić crossed the finish line in ninth place with Barter barely missing the points in 12th place. The Japanese-Australian still put in a brilliant recovery drive after his problems at the start.
After three rounds, Tsolov strengthens his lead in the drivers' standings on 164 points with six wins to his name. Besides, he also sits first in the Rookies' class. Barter is third on 67 points with Kelstrup and Jenić fourth and fifth in the standings. Last but not least, Campos Racing is lying in first place in the teams' standings.
The fourth round of the season will take place on the Belgian rollercoaster in the Ardennes, the iconic Spa-Francorchamps, on 8-9 July.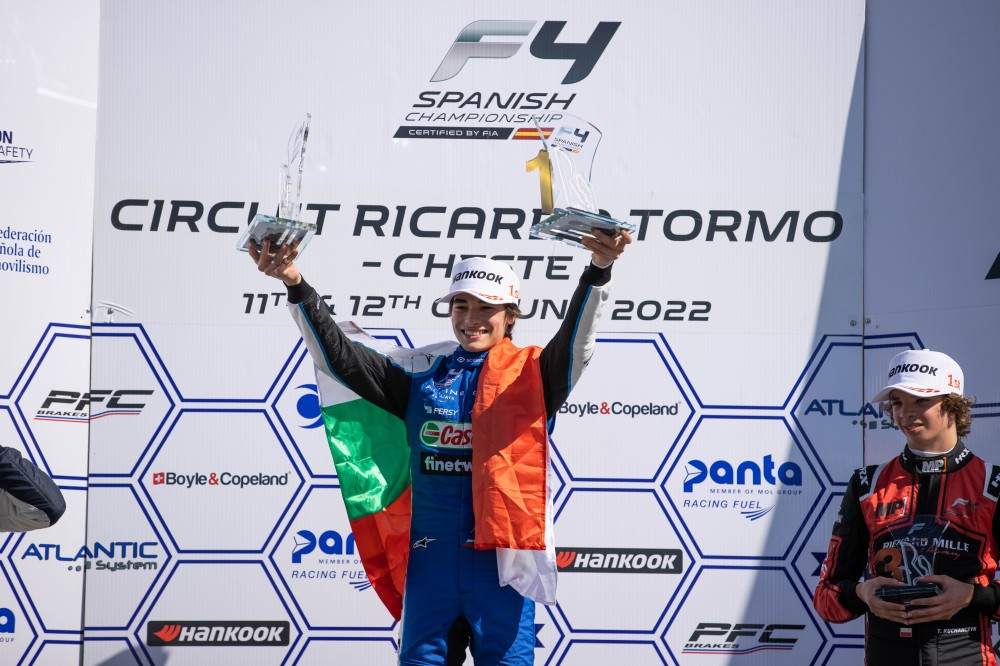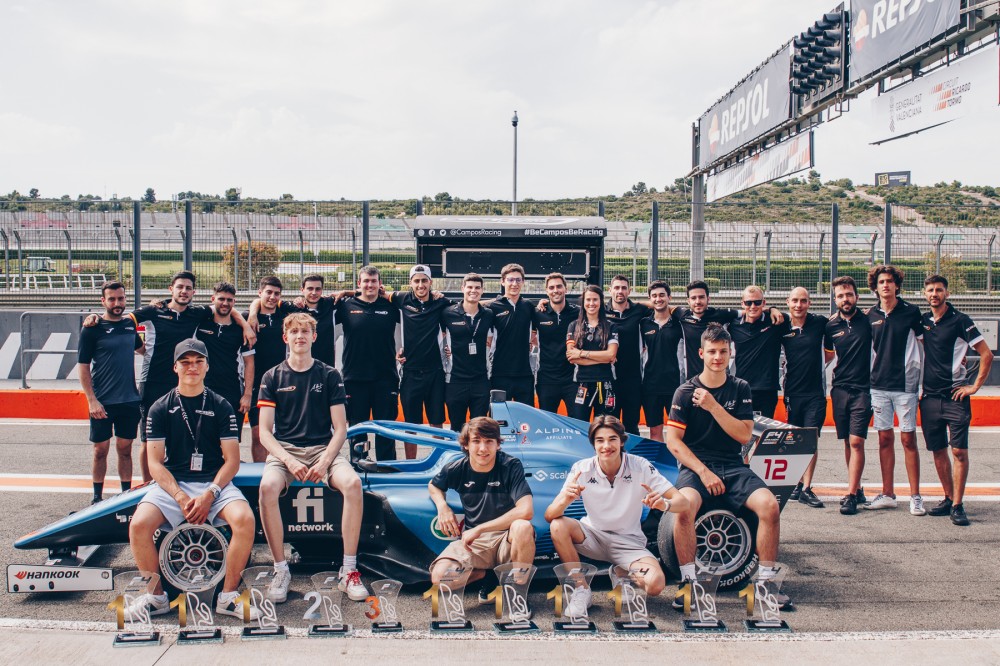 ---