The Italian driver shone at the curtain-raiser event of F4 Spain with his first win at Spa-Francorchamps. Singaporean Ho also took his best results ever in the F4-based racing series by finishing second and third in both long races. Strømsted and Deligny also scored valuable points with fourth-place finishes in the Belgian Ardennes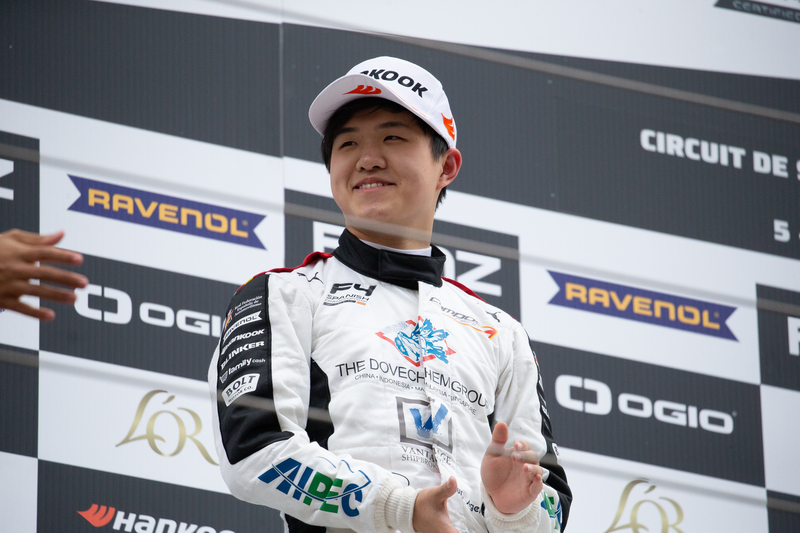 Campos Racing made a strong start to the 2023 F4 Spain season with their drivers claiming a win, two additional podiums and two other top-four results. Matteo de Palo finished on top of the rostrum on his debut in the series and made it into the points in the remaining two races. Christian Ho was similarly impressive and the Singaporean driver secured his best career's results in the series, a second on Friday's Race 1 and a third place on Sunday's Race 3, besides he proved solid, faultless pace. Noah Strømsted and Enzo Deligny not always had Lady Luck on their side but still showed potential for fighting for podiums. In fact, they both finished in fourth places. Jesse Carrasquedo Jr. experienced a tough first event but sure there is much more positive to come in the future rounds.
Spa-Francorchamps is a class of its own regarding changeable weather and all the drivers were forced to deal with it since the very first day. On Thursday, Ho led the way for Campos Racing in FP1 with a lap time of 2m23.074s, with his teammate De Palo second a mere tenth slower right behind. Strømsted rounded out the top-four proving the strong package of Campos Racing. In the afternoon, FP2 took place in dry conditions once again. Strømsted posted the quickest lap time in the second session with his 2m22.653s. De Palo ranked third with Ho taking fourth in the timesheets. Deligny finished 7th-fastest and Carrasquedo Jr. made it into the top-12 as well.
But Friday was a completely new chapter as both qualifying sessions took place in wet conditions. The drivers and their engineers were forced to quickly adapt. In addition, traffic with 30 cars on the track and many laps cancelled due to track limits added further spice. At the end of Q1, Ho secured 3rd-place with a lap time of 2m42.182s. Denmark's Strømsted posted a lap of 2m43.151s to line up fifth on the grid for race 1. Frenchman Deligny also showed good pace in difficult conditions with his seventh place. Further adrift, Carrasquedo Jr. and De Palo ended up in 14th and 18th respectively. Track slipperiness slightly improved for Q2. De Palo put three excellent sectors together and qualified in 3rd place with a lap of 2m37.635s. Singaporean Ho set the 6th-fastest lap with a time of 2m38.814s. Both Strømsted and Deligny made into the top-ten as well, who posted lap times of 2m39.198s and 2m39.307s respectively.
On Friday afternoon, race 1 was declared wet and damp asphalt was pretty tricky, with plenty of standing water. When the lights went out, Ho and Strømsted fought for the lead in the opening lap. However, the safety car was deployed shortly after when a car got stuck in the gravel trap. In lap 3, the safety car headed into the pit lane but came out just a lap later when Flavio Olivieri ran off track. By then, Ho and Strømsted were running solidly in third and fourth place with Deligny in seventh. Behind, Carrasquedo Jr. and De Palo were making his way up the field. When the race was back to green on lap 6, more rain came all of sudden. Several drivers ran wide, including Deligny who lost several places. Up the front, Ho was challenging Keanu Al Azhari for second place. But the race came to an abrupt end after 21 minutes due to a heavy crash in the rain. Ho finally brought a second-place home and Strømsted finished fourth. De Palo's late charge rewarded him with ninth place at the end. Carrasquedo put in another valuable recovery drive by crossing the finish line in 12th place. Deligny ended up in 22nd place.
Race 2, consisting of 18 minutes plus a lap, wasn't less competitive on Saturday. Daybreak was sunny and both Strømsted and Deligny led the charge for Campos Racing from row 3 on the starting grid. When the lights went out, Danish driver Strømsted moved up to third place with Deligny running in sixth after the first lap. Strømsted moved past Al Azhari for second on the Kemmel straight in lap 2 and, seconds after, the first SC was deployed. At the restart, shortly after lap 3, Strømsted took the lead by overtaking Pedro Clerot and the safety car came out once again. But when the green flags waved in lap 5, Strømsted saw several drivers taking advantage on Kemmel of his slipstream and dropped several places. At the checkered flag, rookie driver Deligny finished fourth and Strømsted ended up in sixth place. Italian De Palo put in a massive recovery driver and crossed the finish line in seventh place. Carrasquedo Jr and Ho made it to the finish at the back of the field after getting involved in closely-fought battles.
The weekend came to an end on Sunday with Race 3. Unfortunately for Strømsted, his race was over even before starting as a last-second technical problem prevented him from taking part in it. Italian De Palo started from third on the grid and Singaporean Ho took 6th spot. At the start, De Palo nearly moved past Al Azhari for second with Ho gaining a place and moved up to fifth. Deligny and Carrasquedo Jr. fought back on the opening lap, the Frenchman was running in 7th place and the Mexican driver completed the first lap in 13th. Following a two-lap safety car period, De Palo got past Al Azhari at Les Combes. Sortly after, Carrasquedo was forced to retire from the race after getting involved in an incident with other three cars. The safety cars was deployed and it left a final rush of a single lap. De Palo put himself in the slipstream of Valerio Rinicella on Kemmel and took the lead. De Palo kept his fellow countryman at bay until the last corner, when Rinicella went exceeded track limits to retake the lead. But he got penalized and De Palo inherited a well-deserved maiden win in the series. Ho emerged third in a crazy final lap to bring his second podium of the weekend home. Deligny ended up in 16th.
With one out of seven rounds completed, Ho and De Palo sit second and third in the drivers' standings on 35 and 32 points respectively. Despite his bad luck on Sunday, Strømsted is fifth in the standings with 18 points to his name. Deligny is currently 11th.
The second event of the season will take place at Motorland Aragón in three weeks' time.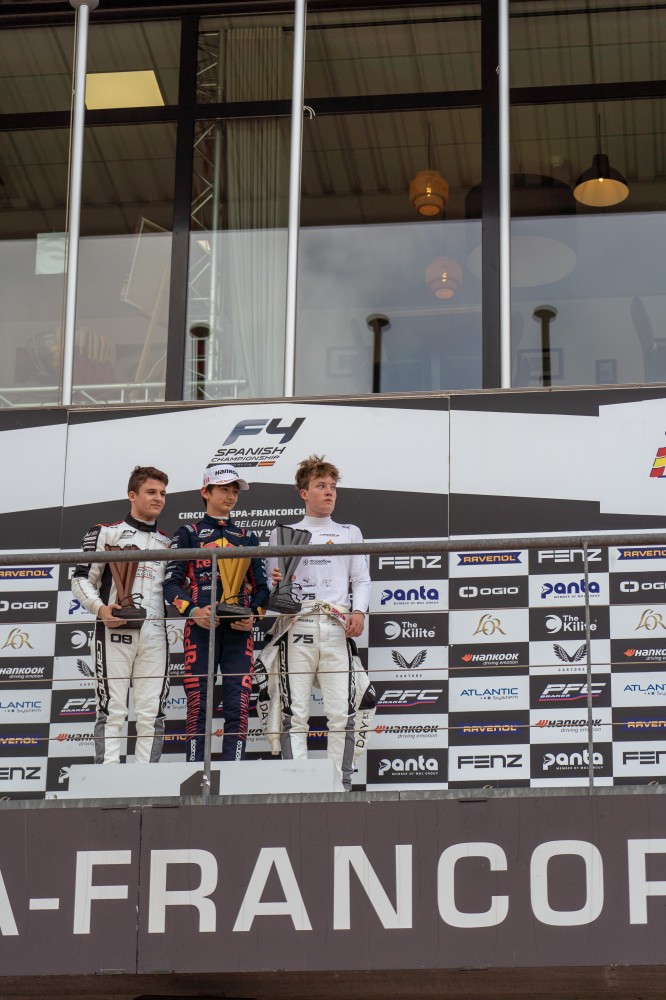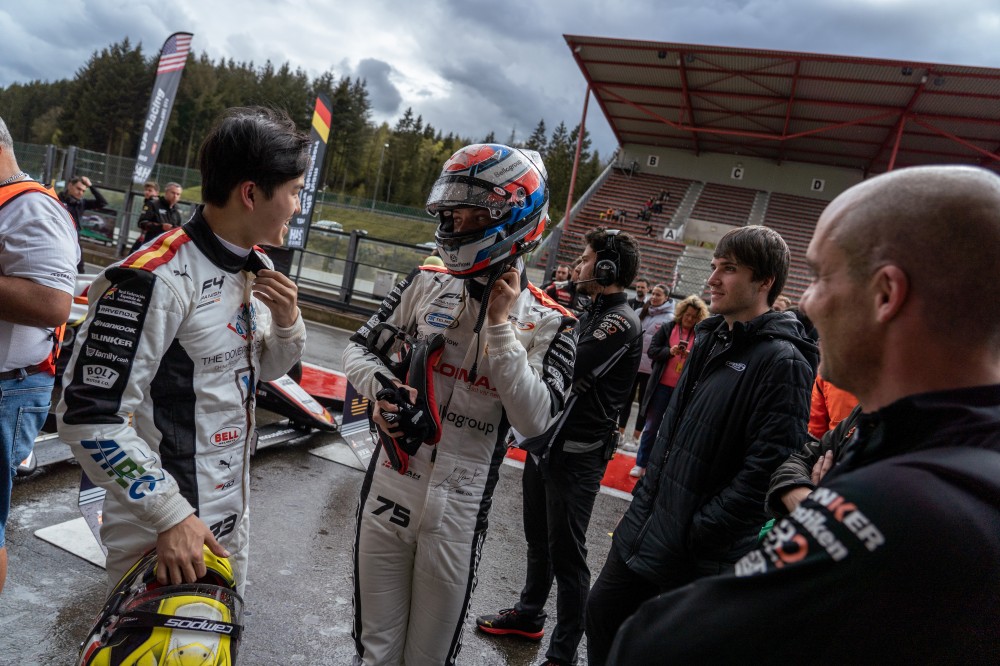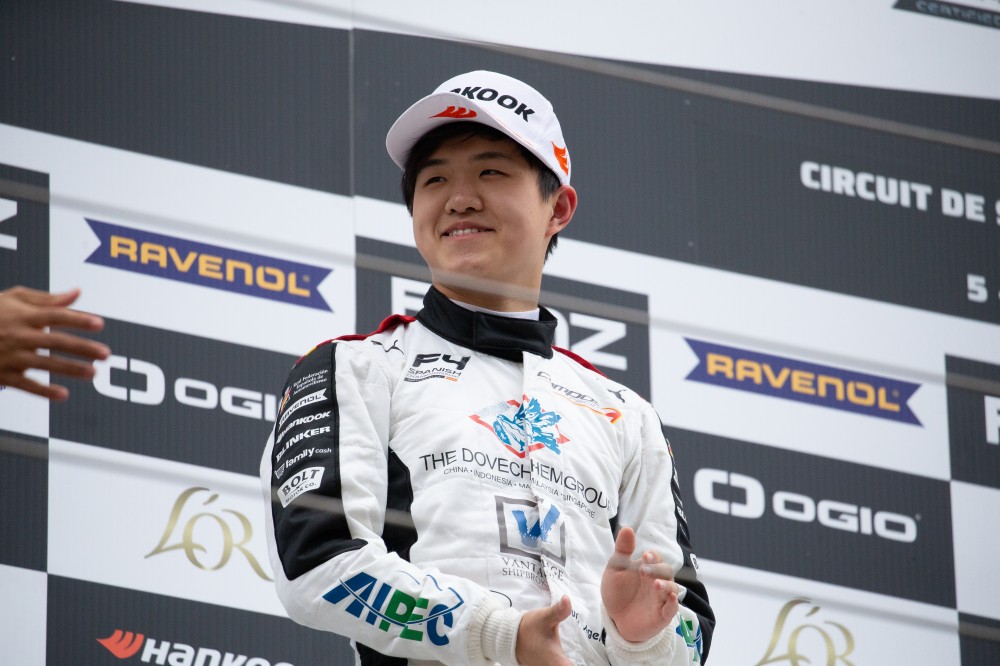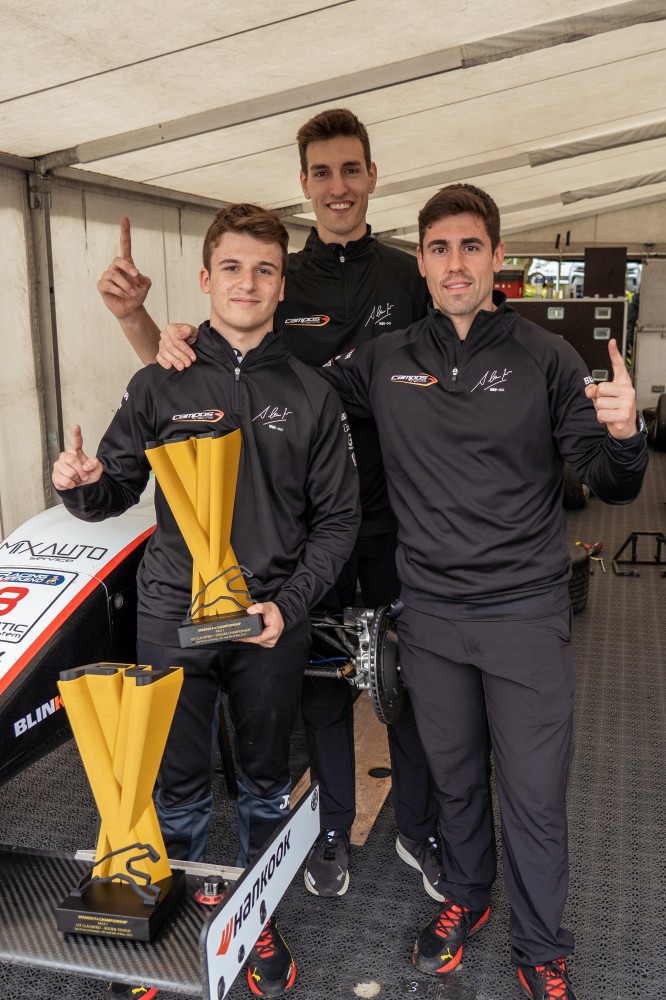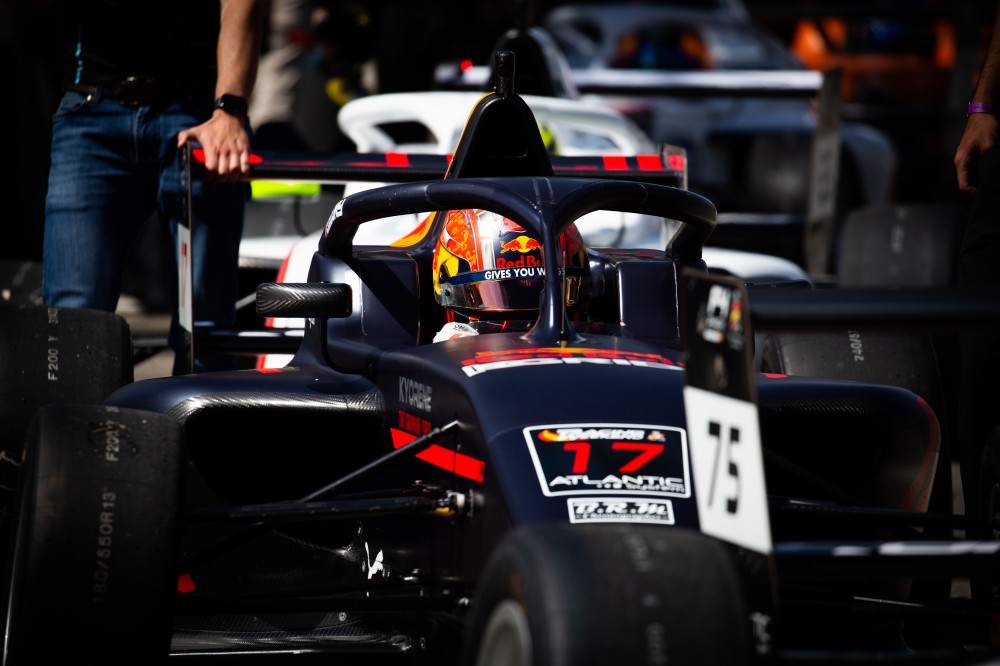 ---