Campos Racing is back in Los Arcos for the second round of the F4 Spain entering its four-car army consisting of Pepe Martí, Sebastian Øgaard, Alex García and Oleksandr Partyshev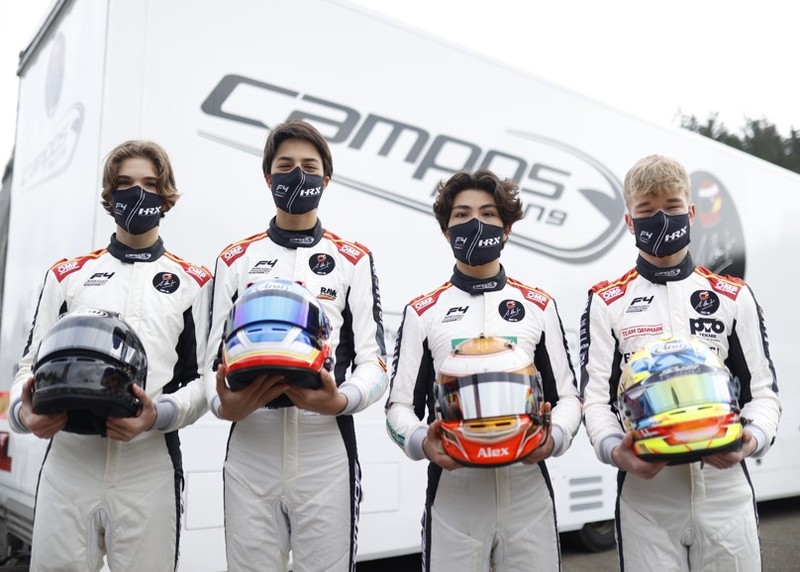 Campos Racing will head to Northern Spain for Round 2 of the Spanish Formula 4 Championship, which takes place at Circuito de Navarra. After an international start to the 2021 season at Spa-Francorchamps, the F4 Spain returns to the Iberian Peninsula for three other races in which Campos Racing is expecting to continue its strong run of results.
The Alzira-based team will enter the four-car squad with identical Tatuus-Abarth machinery for Pepe Martí, Sebastian Øgaard, Alex García and Oleksandr Partyshev. Martí and Øgaard secured their first podiums of the season in Belgium. Young Spaniard ace Martí finished second in race 3 and added further points to his tally with fifth and sixth finish positions. Martí now sits second in the drivers' championship on 32 points. Denmark's Øgaard ranks seventh after finishing third in race 2 and making it into the points-paying positions in the two other Belgian races. Mexican García will be pushing for his maiden rostrum finish of the season. He proved to be competitive at Spa despite he couldn't bring remarkable results home. Ukrainian Partyshev will continue his learning process and his goal is to score his first points on Spanish soil.
The Circuito de Navarra is a completely different experience in comparison with Spa-Francorchamps. Unlike the Belgian venue featuring long straights and notorious elevation differences, Los Arcos is a typical "mickey mouse" circuit much flatter and twisty. Besides, its short layout of only 3.933km makes very narrow differences and a single tenth plays a key role. Last but not least, qualifying is also important as overtaking maneuvers are tricky. Campos Racing carried out collective testing in Los Arcos a few weeks ago with promising results ahead of this weekend.
The timetable has scheduled two 40-minute long free practice sessions on Saturday morning with Q1 taking place at 16.25. Race 1, consisting of 25 minutes + 1 lap, is scheduled at 19.00. On Sunday, drivers will hit the track at 9.00 for Q1 with the remaining two races at 12.30 (18 minutes + 1 lap) and 16.10 (25 minutes + 1 lap). All times are CET.
Track action will be streamed live on F4 Spain's YouTube official channel.
Adrián Campos-Suñer Torres (Campos Racing Sporting Director): "After a positive race weekend at Spa-Francorchamps, we expect to further improve in Navarra, the first Spanish round on the calendar. We head into round 2 with high expectations and we are very confident with our driver line-up and the chances to continue our podium streak in the F4 Spain series."
Pepe Martí (Campos Racing driver of F4 Spain): ""We arrive in Navarra in second in place in the standings. We are looking forward to scoring further points for the championship and also extending our streak of strong results, just like at Spa. We proved to be quick in the private testing and we expect to show our pace throughout the weekend."
Sebastian Øgaard (Campos Racing driver of F4 Spain): "I'm very excited for the second round of the championship in Navarra. We showed good speed in testing and I really enjoy driving on the track. I think the team and I have great expectations for the weekend, after a decent round one in Spa."
Alex García (Campos Racing driver of F4 Spain): "I feel confident about my chances this weekend after the season opener didn't go according our plan. But I have thought a lot about what happened and I've already focused on Navarra. I'm very happy at Campos Racing because without it wouldn't be possible. I will give everything on and out of track to achieve the best possible results."
Oleksandr Partyshev (Campos Racing driver of F4 Spain): "Start of the season was clearly not on my top level. First race in Spa and preliminary tests in Navara showed me my weak spots and what to work on during next week in Spain. Me, whole team, engineer and coach will work really hard to show promising results this weekend and to reveal my strength."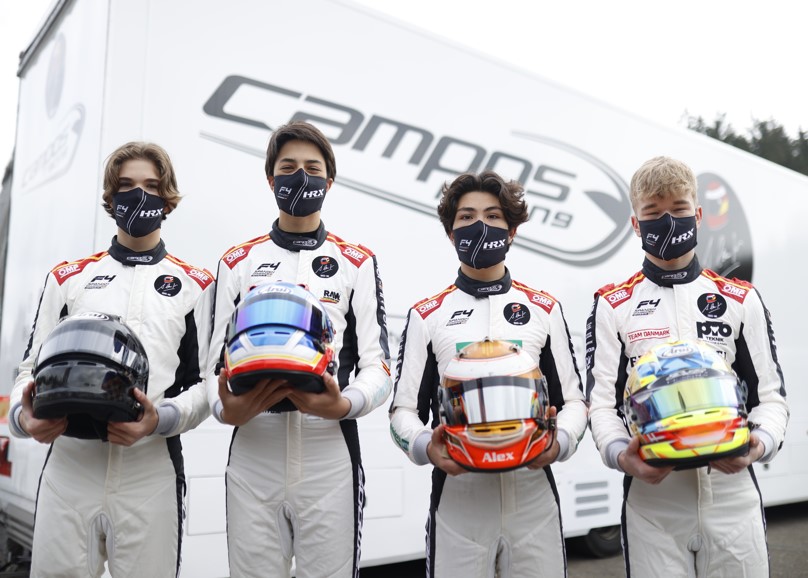 ---