Deligny and Ho claim wins at second event of F4 Spain in Alcañiz. The Frenchman rounded out the weekend with two other second finishes and the Singaporean ace also claimed second in race 1. De Palo and Strømsted also stepped onto the podium. Carrasquedo Jr. and rookie Cárdenas scored well-fought points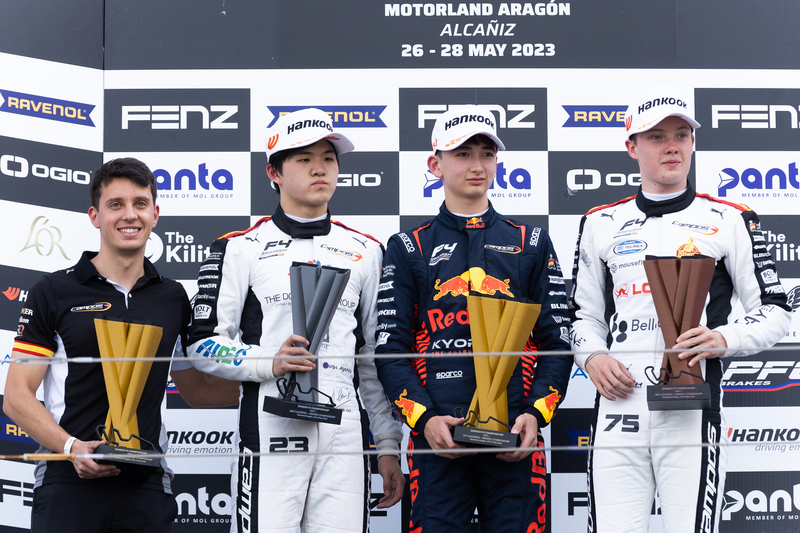 The second round of the 2023 Spanish Formula 4 Championship season proved to be another fertile ground for Campos Racing and their drivers Christian Ho, Enzo Deligny, Matteo De Palo, Noah Strømsted, Jesse Carrasquedo Jr. and Andrés Cárdenas. The driver line-up of the Spanish-based racing team achieved two wins and other five podium finished over the weekend, in which was a very rewarding round to keep fighting in titles defense.
The drivers hit the track for the first time on Saturday morning with two free practice sessions. All the six drivers under the Campos Racing banner immediately lapped in rather competitive lap times. Ho, De Palo, Deligny and Strømsted finished in the top-5 in FP1. Later in FP2, Singaporean Ho led the way for Campos Racing with a lap time of 1m59.729s. Deligny finished 3rd-fastest and Strømsted rounded out the top-5. Italian De Palo posted the seventh-fastest lap time and both debutant Cárdenas and Carrasquedo Jr did put themselves among the 12 fastest drivers of a mammoth 32-car grid.
Q1 saw a lively battle for pole position involving Ho and Deligny. Finally, Ho had the upper hand and secured the pole for Race 1 with a lap time of 2m00.007s. Campos Racing locked the front row as Deligny was 2nd-fastest with his time of 2m00.164s. Cárdenas qualified in a sensational 6th place ahead of Danish Strømsted, who set to start from seventh. Carrasquedo Jr. took the tenth spot on the starting grid and De Palo qualified two places further adrift.
Race 1 took place in the afternoon, consisting of 30 minutes plus a lap. When the lights went out, it was a Campos Racing-colored train up the front as Ho and Deligny fended their rivals off and Strømsted's flying start allowed him to move up to third. After the first lap, Cárdenas was running in 8th place ahead of Carrasquedo Jr and De Palo, the later in 12th. Ho and Deligny rapidly found extra pace to start building a gap on Strømsted, the Danish driver keeping Valerio Rinicella at bay. Cárdenas gained another place when he got past Alex Ninovic and both De Palo and Carrasquedo were moving through the field. Deligny posted a couple of fastest laps to remain in Ho's slipstream but couldn't make a move for the lead. Despite Ho took the checkered flag in first place, he was given a 2-second penalty for track limits and Deligny inherited the win, his first in single-seater racing for the French protegee of Red Bull. Strømsted took third to monopolize the Motorland podium. Cárdenas finished in 6th place in which was his first start in the series. De Palo and Carrasquedo Jr. crossed the finish line in seventh and eighth place.
On early Sunday morning, Q2 was extremely closely-fight with 17 drivers within the same second! Italian De Palo scored the pole position with a lap time of 1m59.508s by a narrow margin of 33 thousandths. Deligny set to start from fourth with a lap time of 1m59.629s and Strømsted and Ho shared the third row on the grid with lap times of 1m59.648s and 1m59.676s respectively. Series newcomer Cárdenas qualified in ninth place with Carrasquedo a bit further adrift in 19th.
Race 2 took place a couple of hours later with the drivers in Campos Racing colors aiming at rostrum. With Ho and Deligny on the front row, the Singaporean driver was first at T1 with his Frenchman teammate right behind. Strømsted was fifth in the early stages of the race with Cárdenas and De Palo also running in the top-ten. Unfortunately, Cárdenas' race came to an early end when he was hit from behind in lap 3 and was forced to retire. Ho and Deligny took control of the race up the front but behind the fight was exciting. Both De Palo and Strømsted moved past Rinicella for fifth and sixth place. After 24 laps, Ho scored his maiden win with Deligny bringing a second-place home. De Palo and Strømsted crossed the finish line in fifth and sixth respectively. Carrasquedo's recovery drive put him in 14th at the checkered flag.
De Palo started from pole in Race 3 but the Italian was overtaken by Theophile Nael in the first lap of the race. De Palo still remained in contention for the win, just like his teammates Deligny, Strømsted and Ho. Unfortunately, the winner of race 2 couldn't make to the finish as he experienced suspension issues and was forced to retire. The drivers of Campos Racing were a class of their own putting together a clean racing with several overtaking maneuvers. At the end, Deligny took second ahead of De Palo and Strømsted. Carrasquedo Jr. finished in 14th place, two spots ahead of Cárdenas.
With two out of seven rounds completed, four drivers of Campos Racing sit in the top six of the standings. Ho is third on 73 points with Deligny ow in fourth place after his sensational weekend in Alcañiz with 70 points. De Palo and Strømsted are fifth and sixth with 63 and 51 points to their names.
The third appointment of F4 Spain will take place in Navarra on 24-25 June.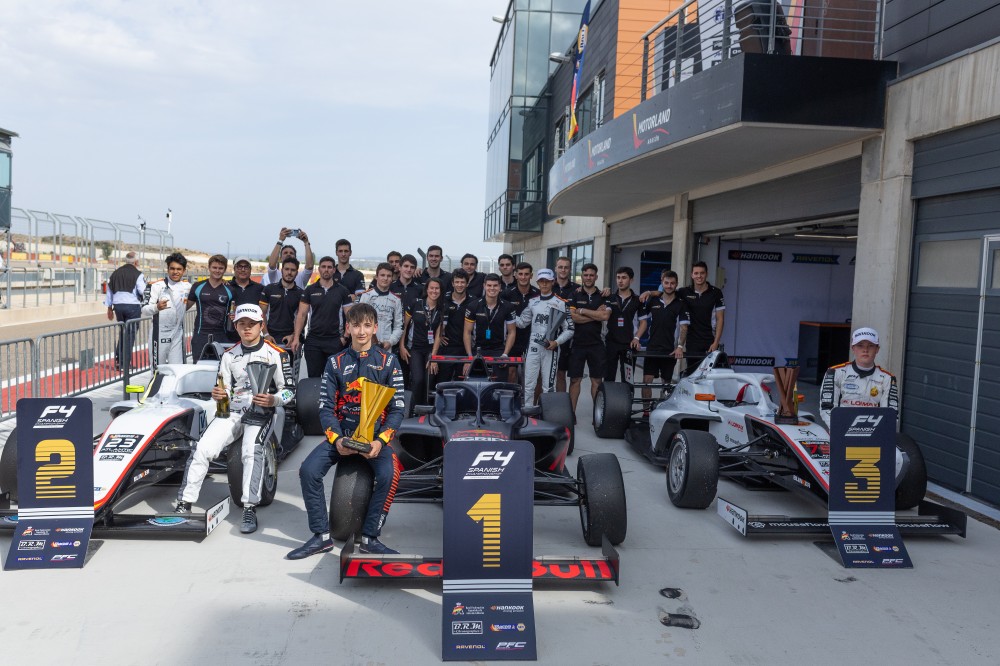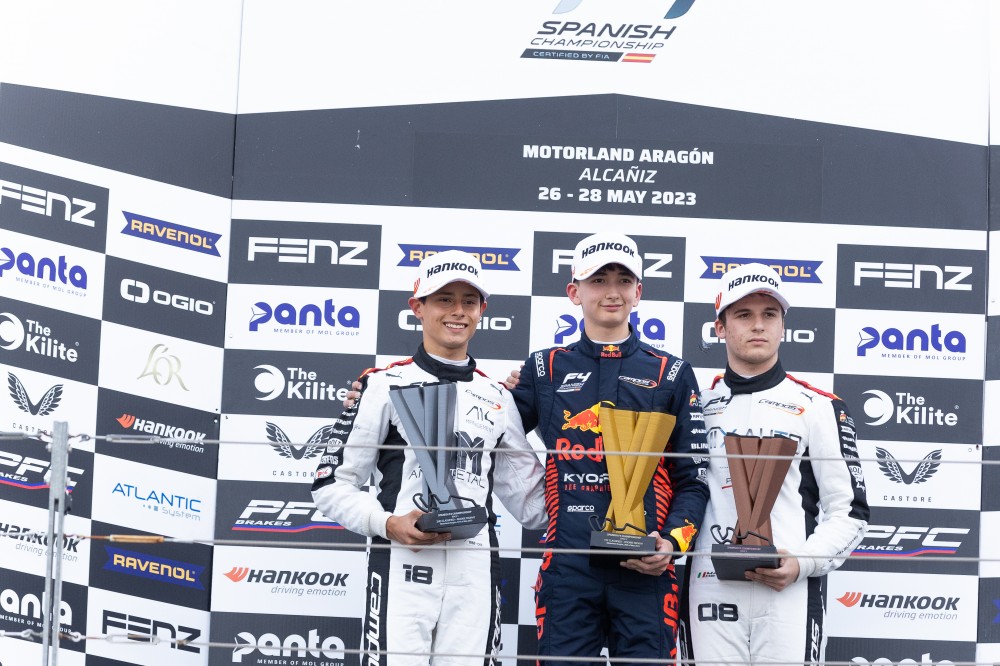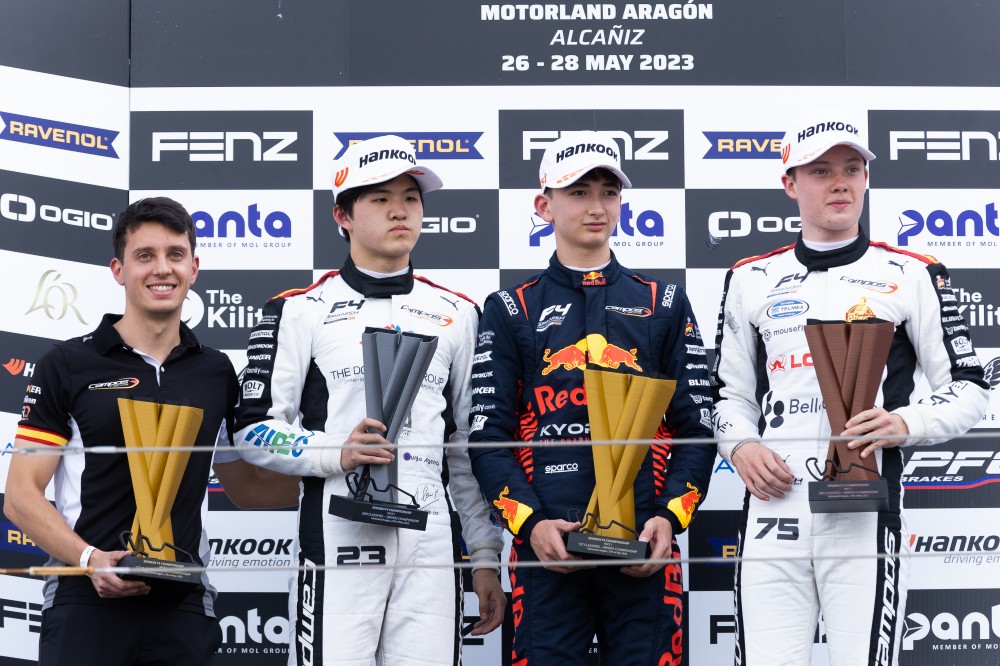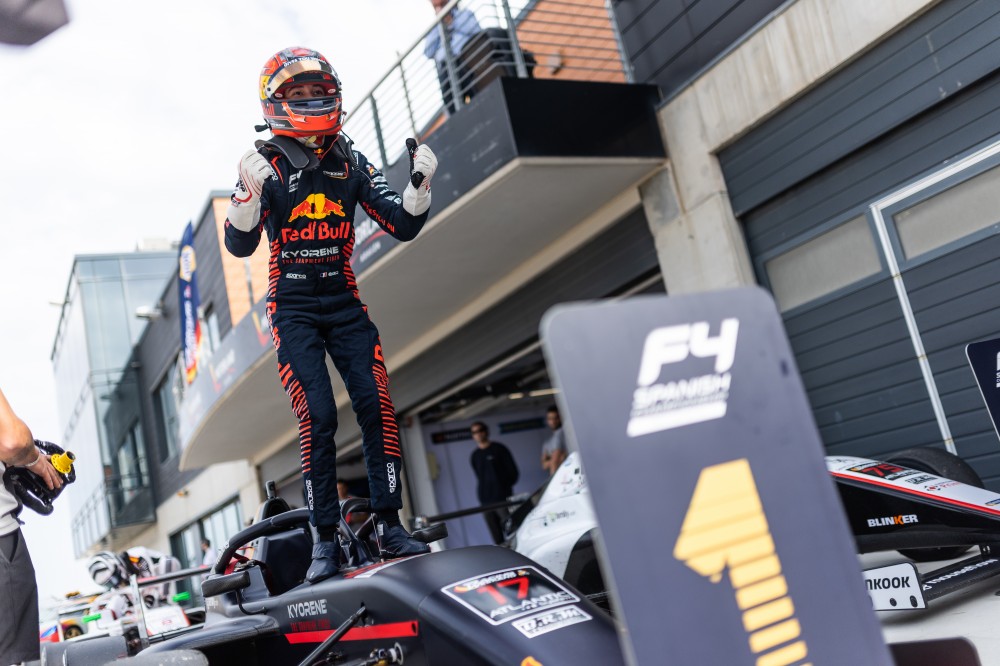 ---