The Spanish-based squad will enter Tatuus-Abarth machinery for Sebastian Øgaard, Pepe Martí, Álex García and Oleksandr Partyshev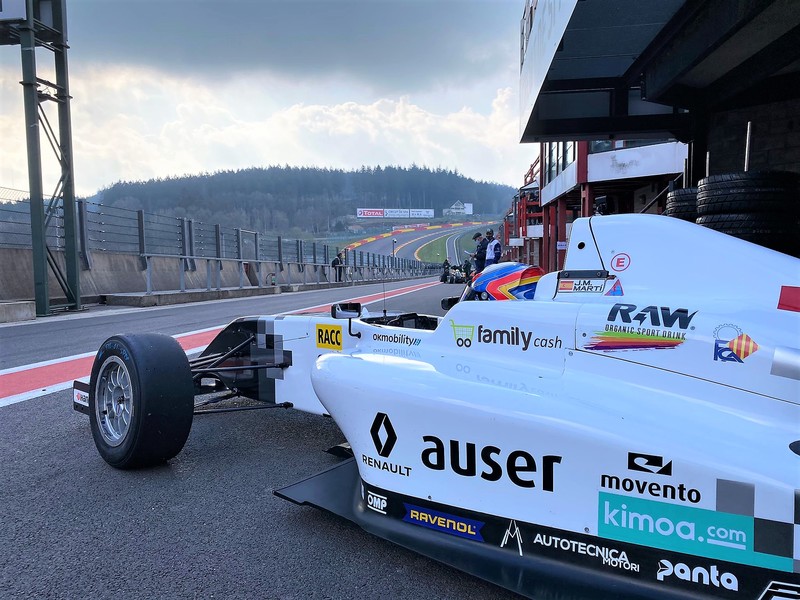 Campos Racing is ready to kick the 2021 Formula 4 Spain Championship season off at Spa-Francorchamps this weekend. The Alzira-based team will make its debut in the series as an expansion of its racing programmes strengthening its position as a key team on the single-seater ladder towards Formula 1.
The season opener will take place at the famous Spa-Francorchamps circuit and the Formula 4 Spain championship will be an official support series of the FIA World Endurance Championship's curtain raiser event. Therefore, it will also guarantee worldwide media attention.
Campos Racing will enter its four-car squad comprised of Sebastian Øgaard, Pepe Martí, Álex García and Oleksandr Partyshev. Just days ago, a collective test session took place at Spa-Francorchamps with Campos Racing drivers showing extremely competitive pace both in qualifying and race simulations. Besides, they could carry out testing in dry and wet conditions and, considering how unpredictable weather is, it could play a major factor through the weekend.
An incredible record-breaking 28-car entry list will line up on the starting grid this weekend.
Two free practice sessions will be held on Thursday ahead of qualifying, which is due to take place at 17.15. Friday will see the first two races at 13.15 and 17.25, each one consisting of 25 minutes plus a lap. The third and final race is scheduled on Saturday at 10.00 consisting of 18 minutes plus a lap. All times CET.
Races will be streamed live on F4 Spain's YouTube channel.
---