The season finale of the 2022 F4 Spain Championship season saw another exceptional overall performance coming from Campos Racing. Tsolov scored three further wins in Barcelona and Barter, with two other rostrum finishes to his name, scored enough points to become Vice-Champion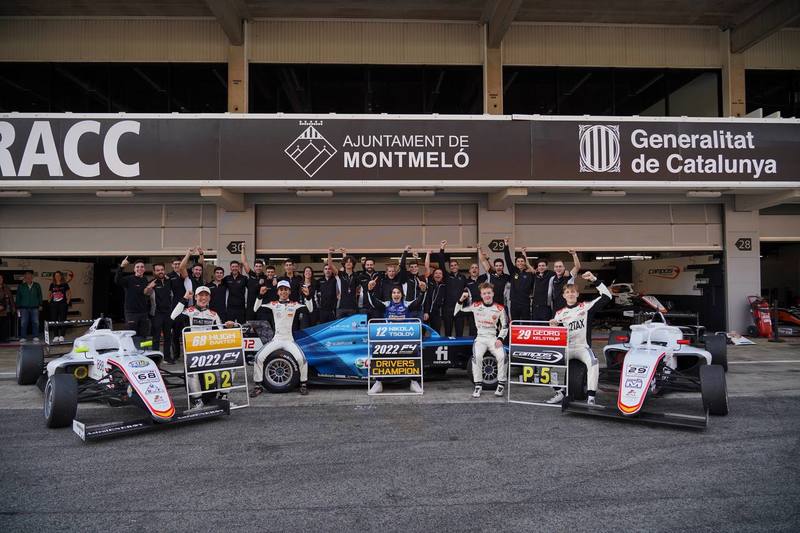 Just like in the previous rounds, Campos Racing was the dominant force during the F4 Spain's season finale at Circuit de Barcelona-Catalunya. Nikola Tsolov left no chances and the "Bulgarian lion" scored a triple win in Barcelona and Japanese-Australian Hugh Barter also took the Vice-Championship completing a very smart weekend as he stepped up onto the podium twice. Danish drivers Georg Kelstrup and Noah Strømsted were also strong contenders for the top-5 throughout the weekend. Portugal's Manuel Espírito Santo made it into the points and just Jesse Carrasquedo Jr. failed to translate his performance into points but the Mexican still displayed some flashes of his talent.
Campos Racing kicked off the weekend in dominant fashion once again with their drivers on top during both free practice sessions held on Saturday morning. Tsolov clocked a lap time of 1m46.566s in FP1 with his teammate Strømsted taking 2nd spot in the timesheets. Carrasquedo Jr., Kelstrup and Barter also made it into the top ten. FP2 had a similar outcome with Tsolov leading the way with a lap time of 1m46.644s ahead of Japanese-Australian Barter by a mere four thousandths of a second. Strømsted rounded out the top-five and both Carrasquedo Jr. and Espírito Santo putting themselves in the top-ten.
Q1 took place shortly after noon and it was a closely-fought session as expected, and no less than 15 drivers were covered by just one second. At the end of the 15-minute session, Tsolov grabbed the pole position for race 1 as he put together three excellent sectors and set a lap time of 1m46.734s, four thousandths of a second quicker than Timoteusz Kucharczyk. Barter posted the 3rd-fastest lap time and Strømsted set to start from sixth, right ahead of Danish Kelstrup. On second-best lap times, similarly Tsolov also took pole position for Sunday's Race 2 alongside Barter, they both notching a front tow lockout for Campos Racing. Strømsted and Kelstrup took 6th and 7th place on the starting grid for Sunday morning race.
With a 34-car field, race start was expected to be a key moment. On Saturday afternoon, Tsolov kept his rivals at bay when the lights went out. The safety car was deployed immediately as five cars got involved in two separate incidents in the opening lap. Tsolov was leading the pack ahead of Kucharczyk, Kirill Smal and Christian Ho. Barter, who was focused on securing his Vice-Championship, was running in fifth place ahead of Kelstrup, Strømsted and Espirito Santo. Carrasquedo had moved up to 11th after avoiding any contact on the first lap. After five laps, the safety car headed into the pit lane and the race was back in green flag conditions. Tsolov mastered the restart and avoided that his rivals slipstreamed him on the main straight. Little by little, the Bulgarian driver pulled away and built a small gap on Smal and Kucharczyk. After 12 laps, Tsolov crossed the finish line to bring his eleventh win home. Barter finally took the checkered flag in fifth place. Strømsted finished in sixth place ahead of Espírito Santo, who put a nice recovery drive to another points-paying finish. Kelstrup ended up in 14th place and Carrasquedo Jr's race unfortunately came to an end one lap down.
On Sunday, Q2 took place early and in the morning and it saw Campos Racing drivers once again as strong contenders for the final pole position of the season. Tsolov's last attempt of 1m46.850s awarded him with the pole position ahead of Singapore's Ho. Strømsted qualified in 5th place. Further adrift, Kelstrup set to start from 7th alongside Barter. Espírito Santo and Carrasquedo Jr took 13th and 18th spot on the starting grid.
Race 2 promised another strong overall result for Campos Racing and their drivers successfully accomplished the mission. At the start, Tsolov and Barter kept the first two places with Strømsted and Kelstrup running in sixth and seventh place respectively on lap 1. The safety car continued its busy weekend on lap 2, when it was deployed following Álvaro García's crash into the barriers. With 7 minutes to go, the green flags waved once again and Strømsted and Kelstrup overtook Ho for 5th and 6th place. The safety car was deployed in the dying moments of the race and it came to an end behind it. Tsolov secured his second win of this weekend ahead of Barter, who secured the 1-2 finish for Campos Racing. Strømsted came in fifth place and his fellow countryman Kelstrup finished in sixth place. Portuguese Espírito Santo took the checkered flag in 16th place and Carrasquedo Jr. crossed the finish line in 21st place.
Race 3 brought the curtain down on the 2022 season. From the pole position, Tsolov fended off Ho and Robert de Haan when the lights went out. Barter rapidly moved up to fourth after overtaking, on lap 3, both Kucharczyk and Ho at T1. Shortly after, the safety car was deployed when three cars got involved in a crash. Three laps later, the race was relaunched and Tsolov managed to keep Smal at bay once again. Strømsted made a fantastic maneuver on the outside to pass Kucharczyk for sixth place. Up the front, Tsolov had built a 3-second gap on Smal, while Barter was running in fourth and Strømsted two places further adrift. On the penultimate lap, the Danish driver moved past Ho for fifth but a few moments later, at T1, Kucharczyk tried to pass the driver of Campos Racing on the inside. The Polish driver crashed into the Campos Racing-run Tatuus car and, as a result, Strømsted rolled over. Fortunately, the Danish racer escaped uninjured. Once again, Race 3 come to an end under safety car conditions. After 13 laps, Tsolov clinched his third win in Barcelona and 13th of the season. Barter also stepped onto the podium in third place. Kelstrup took the checkered flag in 8th place and Espírito Santo rounded out the top-ten. Carrasquedo Jr. ended up in 23rd position.
After seven events and 21 races, Campos Racing has won everything. Apart from 19 triumphs and 17 podiums, Tsolov was crowned 2022 Champion and Rookies' Champion as well. Barter took Vice-Champion honors and Kelstrup finished 5th overall in the standings. Besides, Campos Racing brought the Teams' title home.
Campos Racing completed a fantastic season thanks to a sensational work and restless effort of the whole team.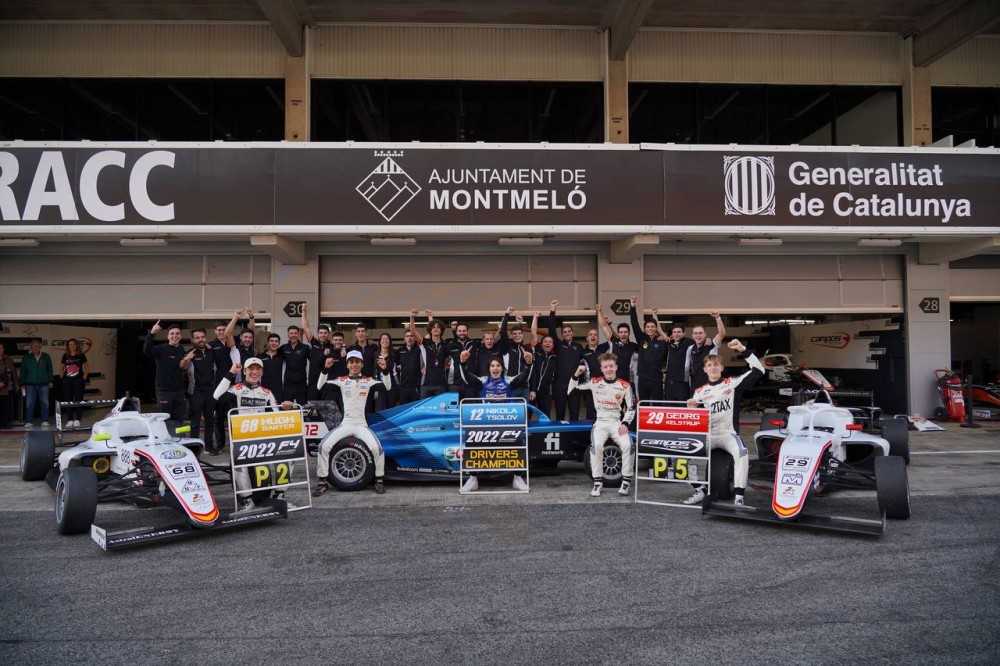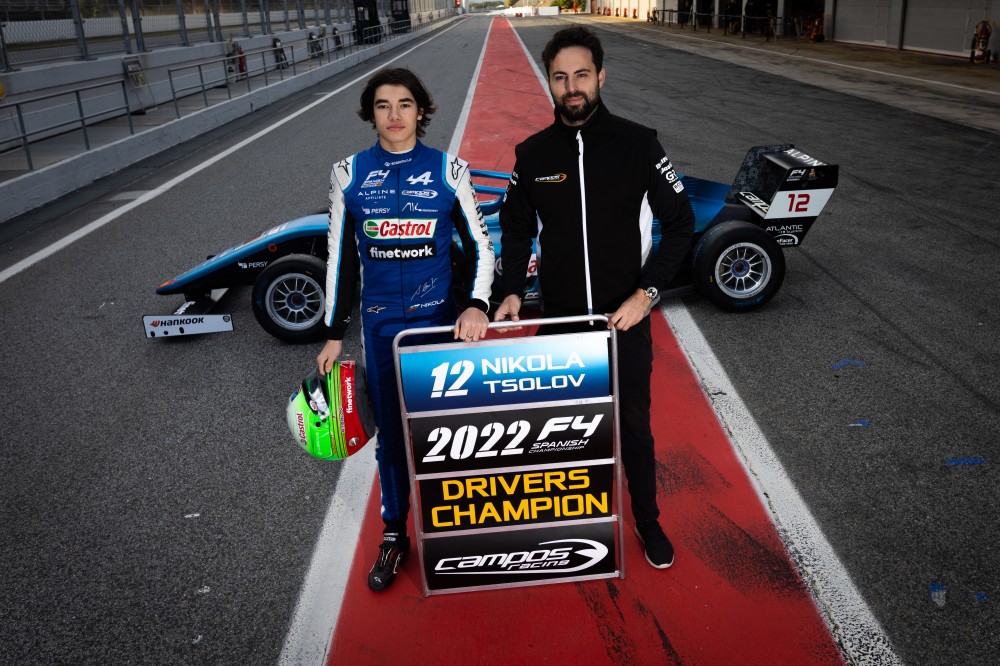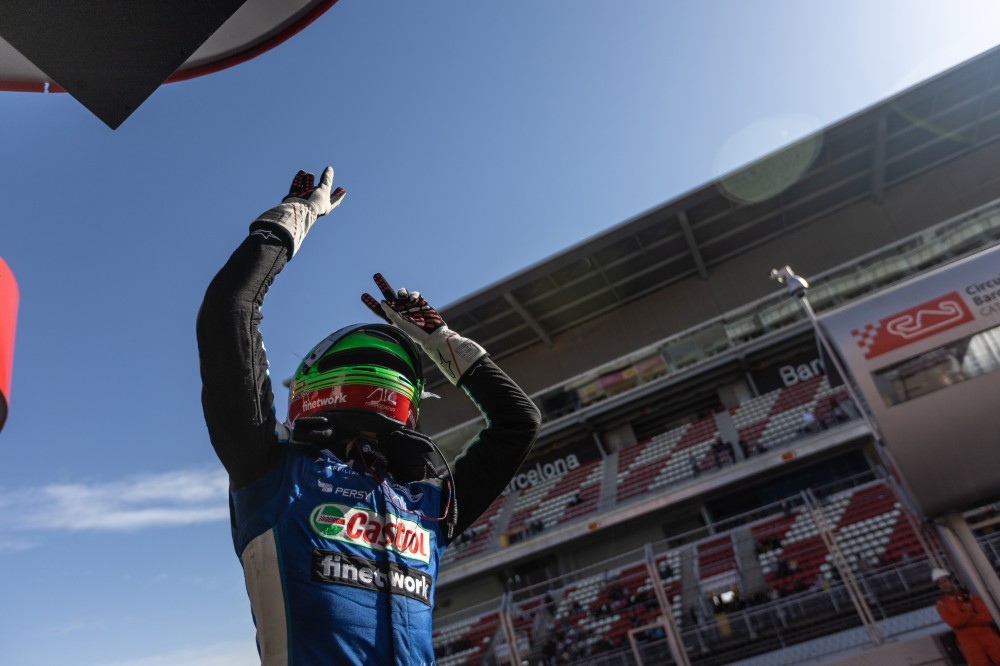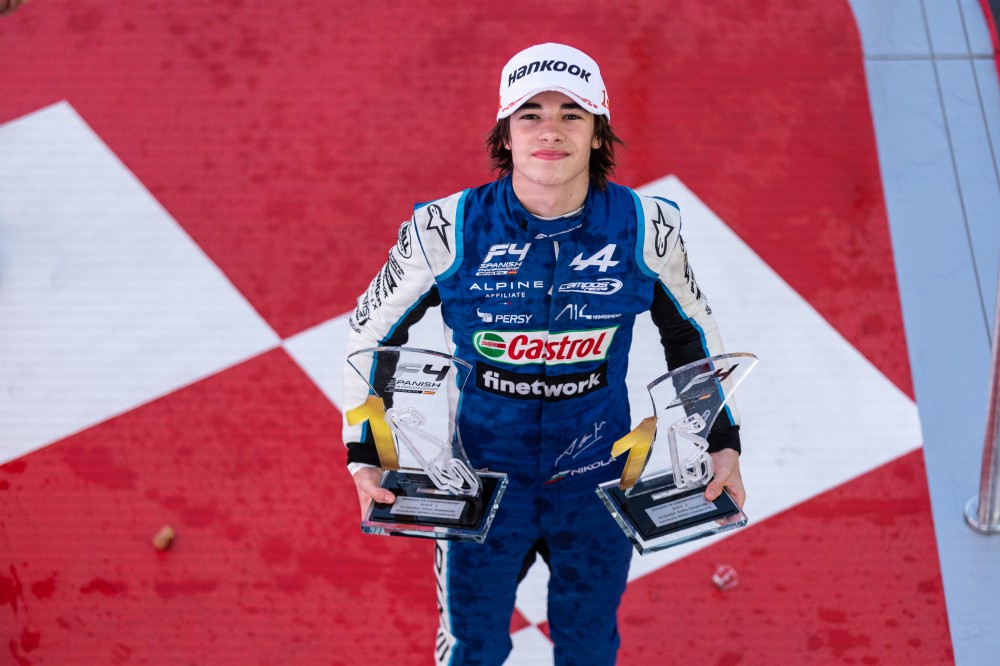 ---