Both Cordeel and Colombo got their chances ruined due to two hits from rivals and, as Zandvoort has proved to be a difficult circuit to overtake, they couldn't put in recovery drives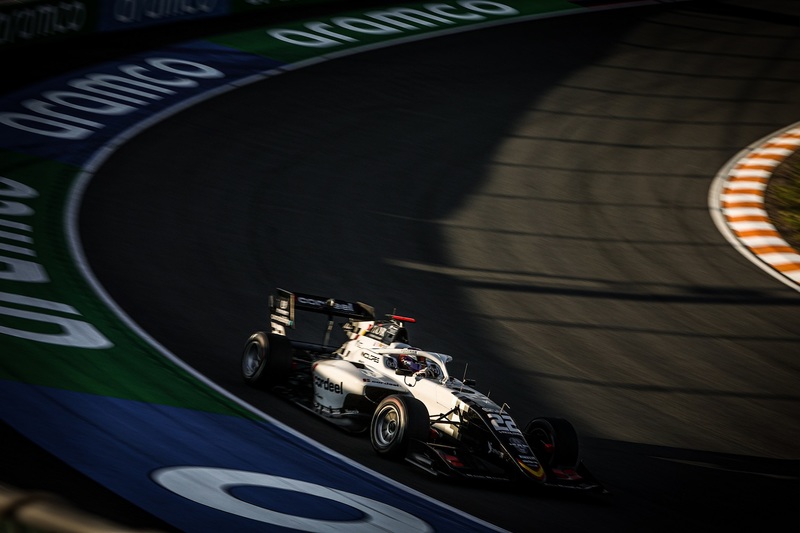 FIA Formula 3's round 6 has been a challenging weekend for Campos Racing and its drivers, who have shown competiveness despite failed to bring points-paying finishes home as a result of several racing incidents n key moments. Amaury Cordeel, who has delivered his best performance of the season so far, and Lorenzo Colombo had good chances to fight for valuable points in the Netherlands in their Campos Racing-run Dallara F3 cars despite they couldn't achieve it. László Tóth also showed his pace running in the middle of the field.
On Friday, Belgian Cordeel made a good start to the weekend by clocking the 11th-fastest time with a lap of 1m26.181s in the free practice session. Colombo posted a very similar time, a lap of 1m26.470s, and Tóth posted a personal best tour of 1m28.342s. Later in qualifying, lap times were extraordinarily close as expected and a couple of tenths making a big difference. Cordeel posted his quickest lap time very early in the session. In fact, the Belgian driver topped the timesheets for a while with his lap of 1m25.567s. Finally, Cordeel qualified in 12th, which rewarded with Race 1's pole position on the reverse grid. Unfortunately, previous race winner Colombo couldn't better his lap of 1m25.612s, which was 15th fastest, as experienced issues with a tire on his last flying lap when he was posting green sectors on the screen. Tóth finally qualified in 28th with a lap of 1m26.638s.
Cordeel was eying his best result of the season on Saturday morning starting from pole position. But Cordeel got his podium aspirations ruined on lap 1 when Alexander Smolyar pushed him off and dropped through the field to 30th. Smolyar later served a 10-second penalty for causing a collision but unfortunately Cordeel's chances were gone. Colombo had moved up to 12th, which was another pole position on the reverse grid for race 2, but Ido Cohen overtook him in the closing stages of the race after taking advantage from a late safety car. Finally, Colombo finished 13th with Cordeel taking the checkered flag in 23rd, two places ahead of Tóth.
In the afternoon, Lady Luck wasn't either on Campos Racing side. Colombo couldn't make a good race start and dropped several places. Just on lap 3, the Italian driver crashed into the wall as Hunter Yeani punctured Colombo's left rear tire. Cordeel's race also came to an early end after spinning out and Tóth crossed the finish line in 16th, his season's high so far.
On Sunday, both Cordeel and Colombo lost two places on the first lap but in the case of the Belgian youngster he was able to put himself back in points contention. Cordeel moved drove past Oliver Rasmussen on lap 7 and he lapped in very competitive lap times in clean air, a similar pace to those in the top-five. Finally, Cordeel took the checkered flag in 12th place, five places ahead of Colombo. Tóth rounded out the weekend in 25th place.
The season finale will now take place at Sochi, on 24-26 September, instead of previously announced Austin's COTA circuit.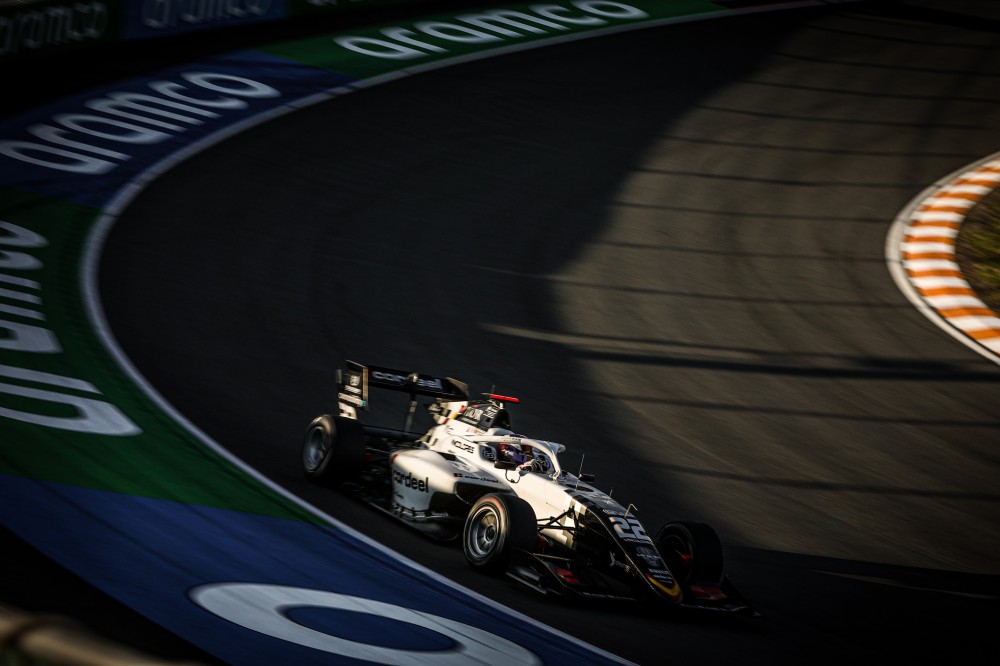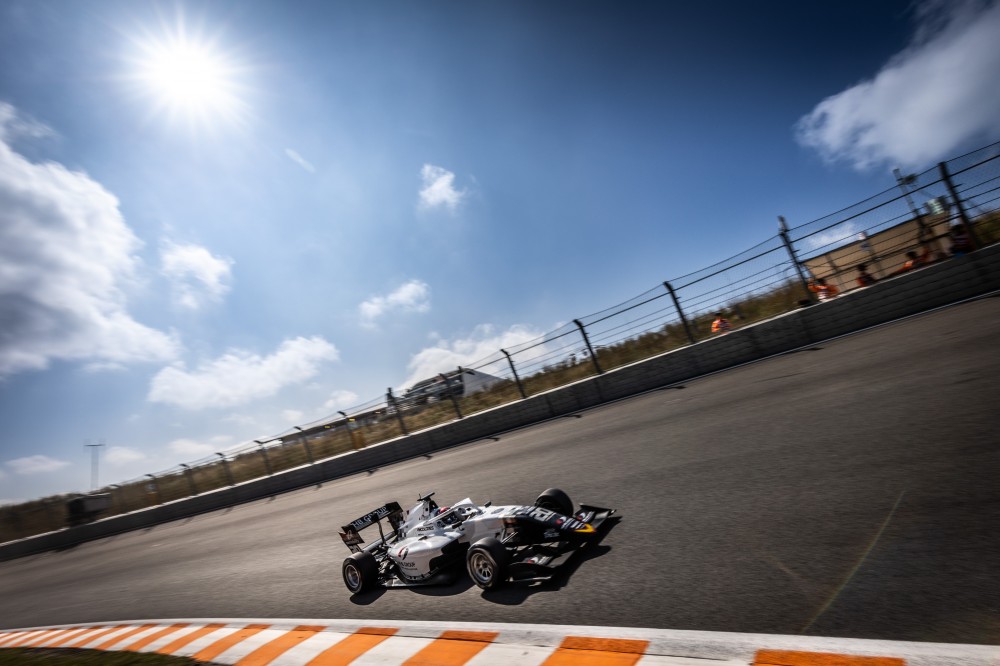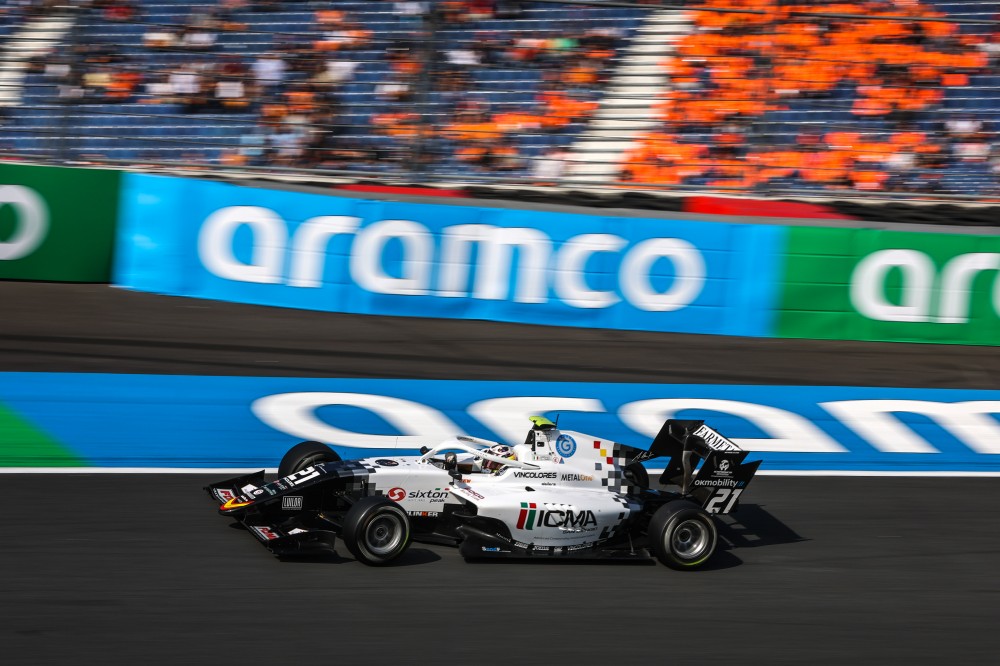 ---