The Spaniard was one of the stars in Melbourne as he made his way through the field overtaking forty cars this weekend. Martí rounded off the event with a seventh-place finish from the back of the grid. Local hero Mansell also put himself into the points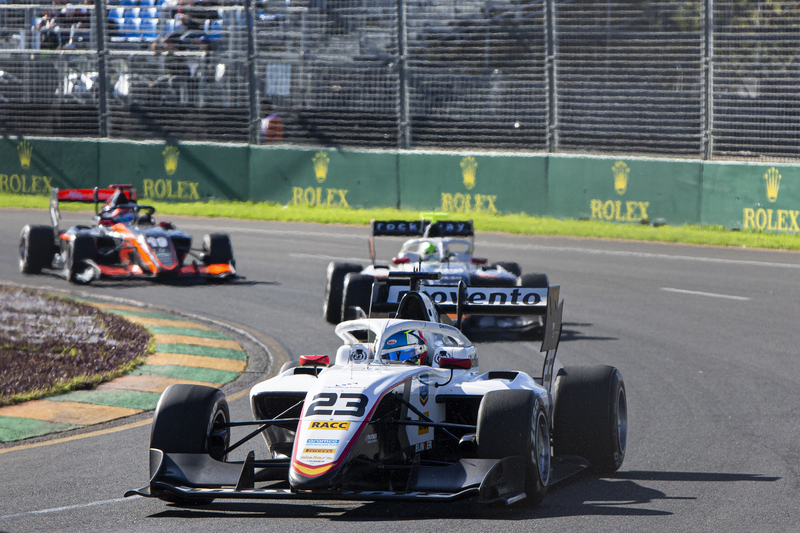 Campos Racing and their drivers showed their competitive pace in Melbourne, which hosted the second round of the FIA Formula 3 Championship season this weekend. Pepe Martí and Christian Mansell scored more points to the team's tally, the later racing in front of his home crowd. Japanese-Australian Hugh Barter also completed a promising weekend charging from the back of the field. But Martí was undoubtedly the man of the weekend as nobody else could make more overtaking maneuvers on such a difficult circuit.
In fact, Martí proved to be one of the strongest contenders since the beginning, when he finished 4th-fastest in his Campos Racing-entered Dallara F3 car during Friday's free practice session. Martí posted a lap time of 1m33.731s. Similarly, Barter took 8th-place in the timesheets with his lap time of 1m33.958s. Mansell's best effort was a lap of 1m34.225s. However, qualifying would bring a more difficult result to swallow when Martí crashed into the barriers before making a single flying lap. As a result, the young Spaniard was forced to start both races from the back of the field. Barter couldn't improve a lap of 1m35.133s and lined up in the back of the starting grid as well. Therefore, Mansell was the fastest man in Campos Racing colors by qualifying in 13th place with a lap time of 1m34.227s.
When the lights went out during Saturday's sprint race consisting of 20 laps, all the drivers of Campos Racing rapidly moved up the order. Barter had gained no less than five places after the first lap and Martí was also a man on a mission overtaking several cars. Unfortunately, Barter's race came to an early end when Ido Cohen crashed into him, with both cars touching wheels, and forced to head into the pitlane to retire in lap 7. By then, Martí had moved already past fourteen cars. After a safety car period in the last quarter, and following a number of time penalties, Mansell crossed the finish line in ninth place. An excellent outcome for Mansell securing his first points in the series at his home round. Martí finally took the checkered flag in 13th place.
Sunday brought new chances to shine and Campos Racing and their drivers didn't miss the opportunity. At the start, Mansell managed to survive after a contact in the first lap with Sebas Montoya. The safety car was immediately deployed as Franco Colapinto and Mari Boya got involved in separated accidents during that opening lap. Barter also paid a visit to the pit lane under the safety car period. After five laps, the feature race was relaunched and Mansell put himself in contention for points once again. But Martí was already lapping in 16th painting several sectors in purple. After eleven laps, Martí had caught Mansell and overtook his Australian teammate and, shortly after, the Spaniard also overtook Oliver Goethe. Martí was virtually unstoppable and even overtook Jonny Edgar on the outside. After 23 laps, Martí brought a fantastic seventh place home, a very remarkable achievement considering he had started from 30th. Mansell finished in tenth and scored the final point. After his early pit stop, Barter also gained a number of places to finish 15th.
After completing two out of ten rounds, Martí sits fifth in the standings on 25 points. Similarly, Campos Racing is also fifth in the teams' standings.
The third round of the series will already take place on European soil, which is scheduled at Imola on 20-21 May.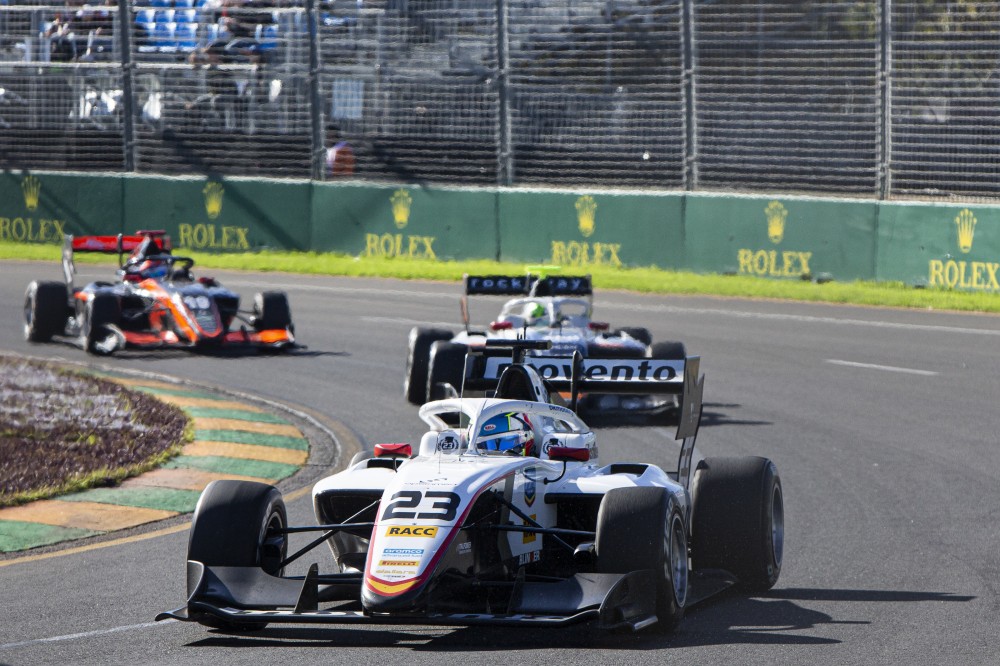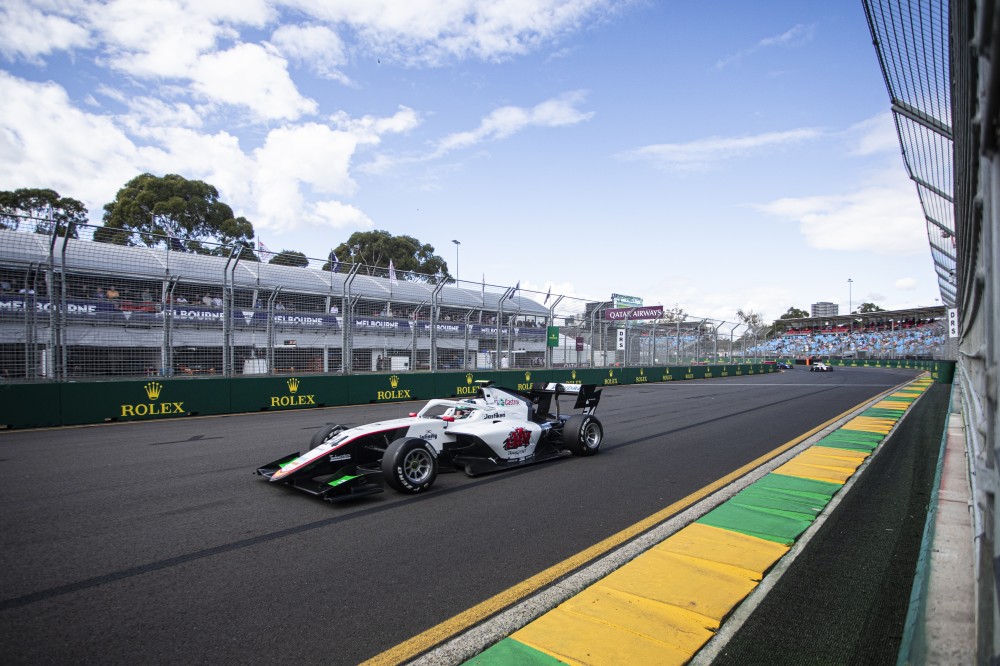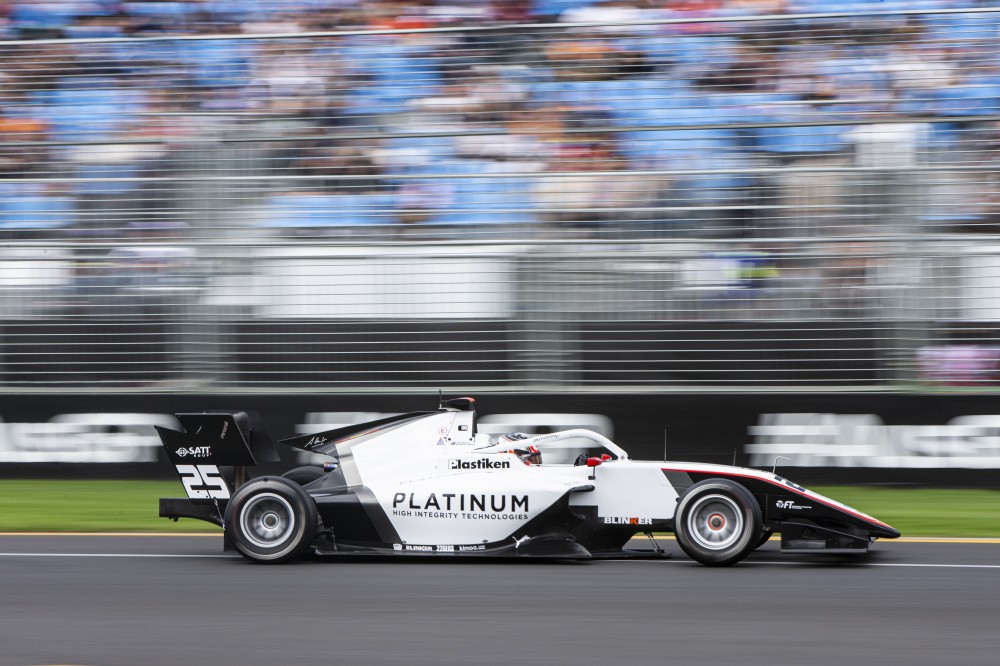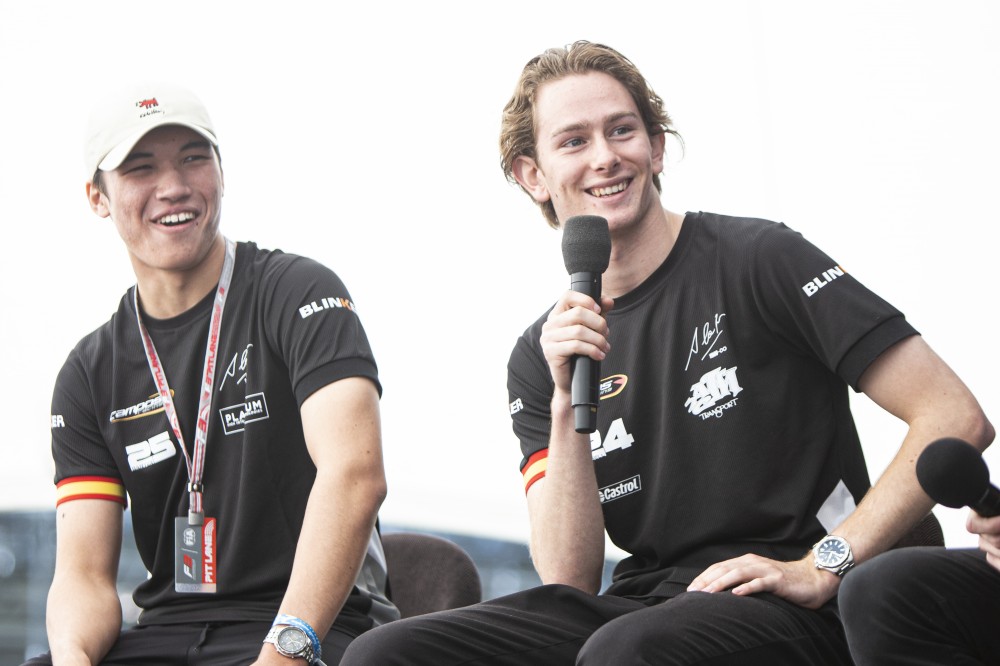 ---