The Japanese-Australian young ace will defend the Campos Racing colors during his maiden FIA Formula 3 season. Barter was crowned Vice-Champion in the F4 Spain last year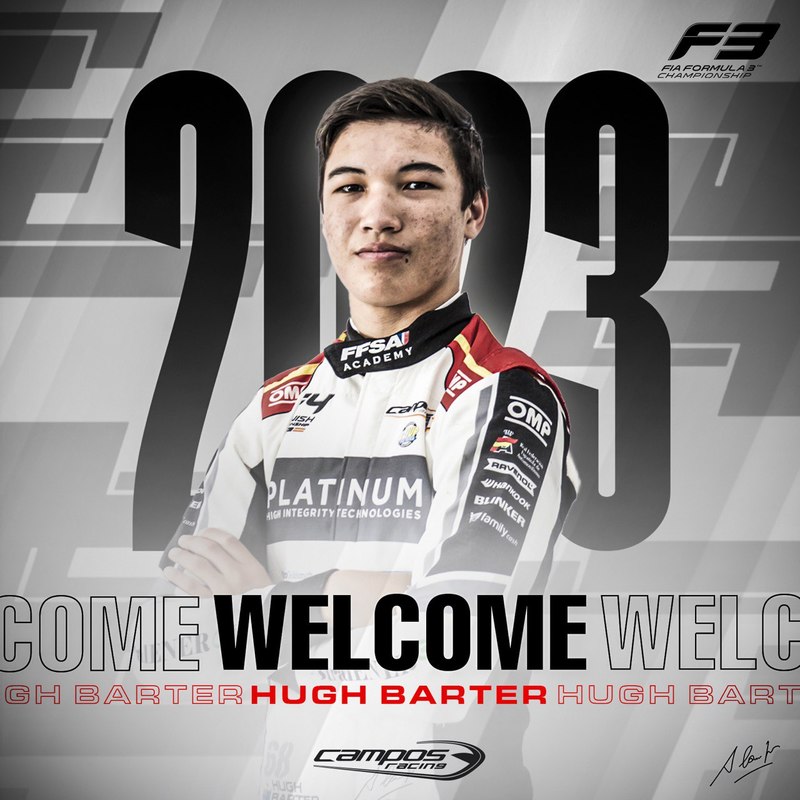 Campos Racing is delighted to announce that Japanese-Australian Hugh Barter will make his debut in the FIA Formula 3 with one of its cars in 2023. Barter becomes the second addition to the driver line-up for the upcoming season joining Australian Christian Mansell, who was also announced in November.
Barter is one of the most promising young talents on the international motorsport scene. Aged 17, the Nagoya-born driver earned Vice-Championship honors in the Spanish Formula 4 Championship last year. Barter, who drove a Campos Racing-entered Tatuus F4 car, scored six wins and seven other podium finishes to take 2nd in the standings, which granted a 1-2 for the Spanish team behind his teammate Nikola Tsolov. Similarly, Barter also finished in second place in the French Formula Academy with ten wins to his name.
Barter completed his first laps in the Dallara F3 car during post-season testing last year. Ahead of the curtain-raiser event in Sakhir, there are scheduled three days of testing on the same circuit in mid-February. Immediately after the second round in Australia, the championship will make its comeback to Europe with two other collective testing sessions in Barcelona and Imola in April.
Adrián Campos (Campos Racing Team Principal): "We are proud to continue working with Hugh (Barter) after a 2022 season with plenty of success. The Formula 3 championship is yet a more difficult challenge but we feel confident as he is a very talented driver with excellent skills. We really hope he will be able to quickly learn with our support and experience in order to end the season fighting for top results."
Hugh Barter (Campos Racing driver of FIA Formula 3): "I'm very happy to announce that I'll be doing F3 with Campos Racing this year. It'll be good to keep the relationship going after a strong season with them in Formula 4 so I look forward to it. I would also like to thank my main sponsor Platinum High Integrity Technologies Limited and All Road Management for supporting and guiding me because without them it would not be possible to take on the championship."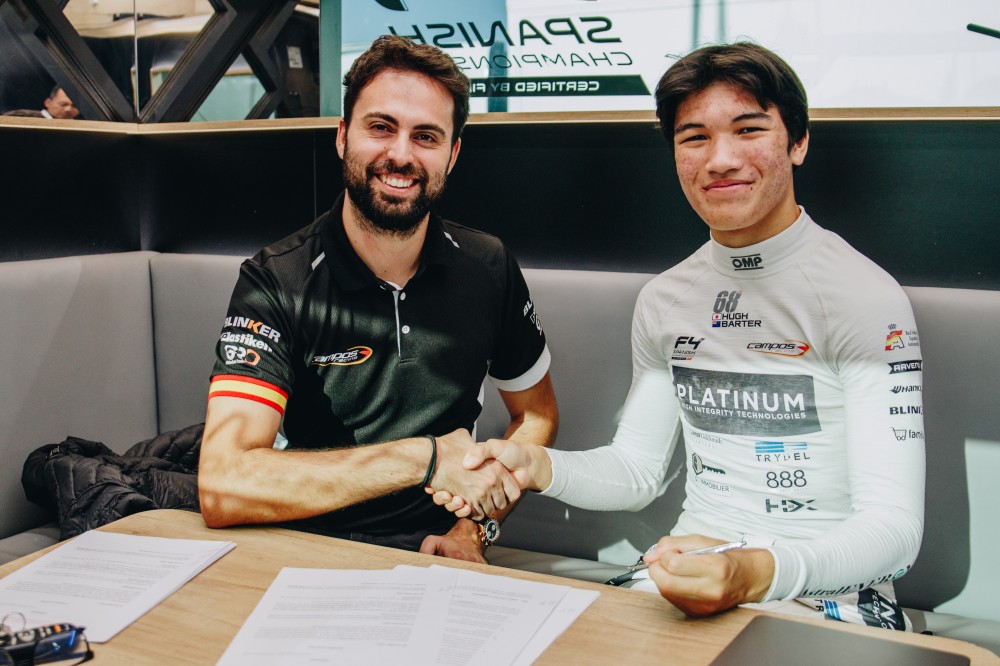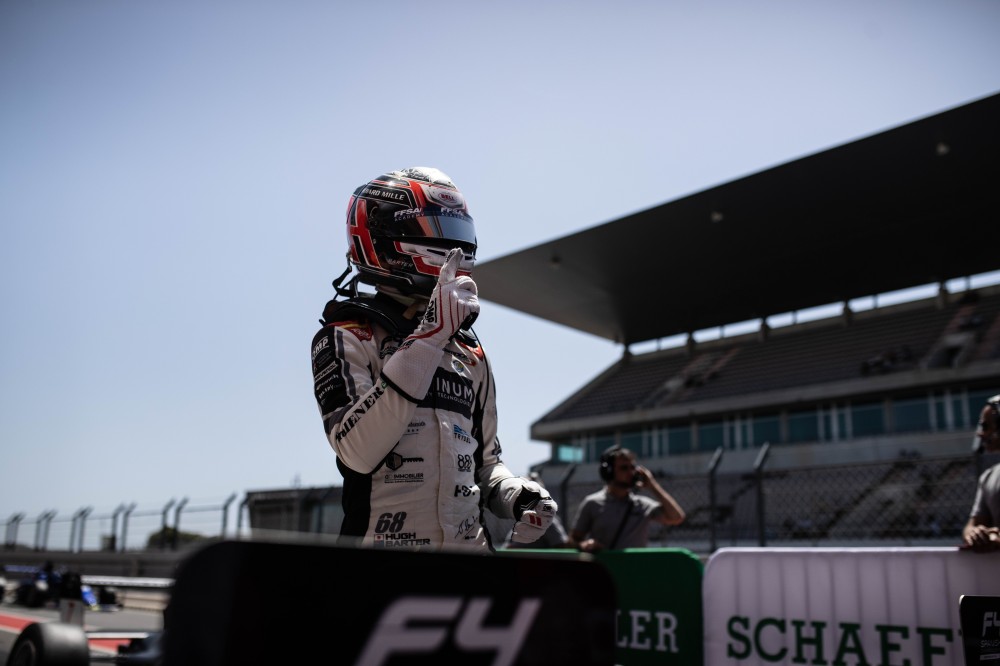 ---