Campos Racing has added Chovet to its FIA Formula 3 driver line-up as Hungarian László Tóth has been forced to miss Paul Ricard after last-minute positive COVID-19 test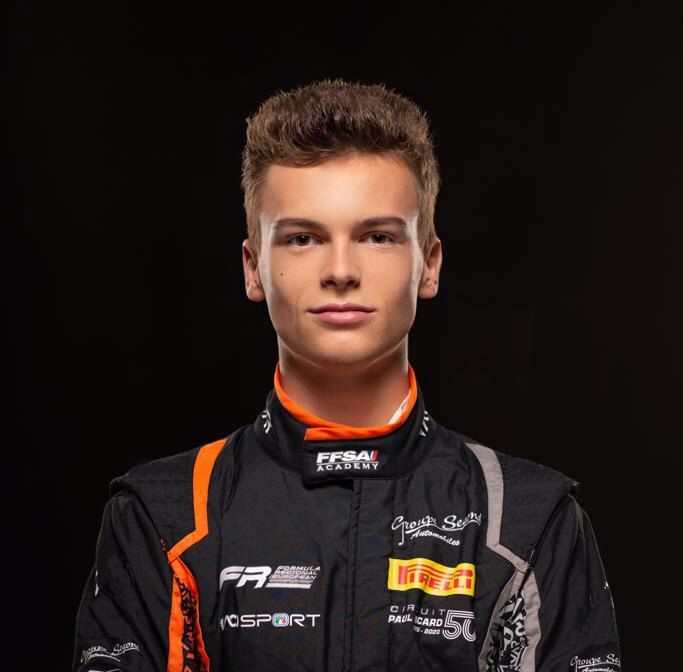 Campos Racing is back in action at Circuit Paul Ricard, the famous French track financed by the eponymous pastis magnate, which plays host to Round 2 of the FIA Formula 3 Championship with a remarkable addition to its roster in the series. László Tóth has tested positive for coronavirus and will not feature in this weekend's Paul Ricard round. Campos Racing wants to thank László and his working team their willingness to find a solution on time for this weekend.
Local hero Pierre-Louis Chovet, a 19-year-old driver born in Avignon, will join the team alongside Lorenzo Colombo and Amaury Cordeel. Chovet is an experienced single-seater driver after more than four years of competing in series such as the French F4 Championship, the Formula Regional European Championship or the FIA Formula 3 Championship itself.
The spec series kicked off in Barcelona last month and now heads to southern France for another exciting triple-header race with 30 cars on track. The single Spanish team in the series will enter its three Dallara-built cars expecting to level up this weekend. Just a few days after the season opener, Campos Racing and its drivers carried out a collective testing in Jerez in which the team made remarkable improvements on the cars ahead of the remaining events of the season.
Paul Ricard features a very flat layout as it is built on a plateau. Another characteristic of the circuit is the runoff surface consisting of a mixture of asphalt and tungsten and usually the drivers have more margin for mistakes in comparison with other tracks. Its varied range of corners is extremely tough for the tires despite tire degradation is rather low due to a smooth asphalt. There are a good number of corners with high lateral forces such as Signes and probably the most well-known part isn't a bend but the main straight: Mistral. Usual high temperatures in Le Castellet in late spring also play a key role during the races, as they become very physically demanding for the drivers.
Free practice and qualifying sessions will take place on Friday at 10.05 and 13.50 respectively. The first two races will take place on Saturday at 10.10 and 16.40. Sunday will be devoted to weekend's third and final race at 11.40. All times CET.
Adrián Campos-Suñer Torres (Campos Racing Sporting Director): "Firstly, I would like to thank László and all the people around him their collaboration to find a solution for Le Castellet. At the same time, I would like to extend a warm welcome to Pierre-Louis. It will be exciting time together and we expect to perform well together at Paul Ricard. The season opener wasn't exactly what we were expecting. This said, the championship is very closely contested and for our drivers it was their first start in the series. Just like in the FIA Formula 2 a few weeks ago, we want to reverse the situation. We feel confident that we will succeed and plenty of good results are just around the corner."
Pierre-Louis Chovet (Campos Racing driver of FIA Formula 3): "I received a call on Tuesday evening from Adrián Campos who let me know that I was on the top of the list to replace Laszlo at the French GP: I'm ready and really honored to join Campos Racing for my "Home GP". It's a great opportunity in my position as you can imagine: I'm ready to work alongside the team and give everything on track! László, I wish you a quick recovery and be sure I'll take care of your beast!"
Lorenzo Colombo (Campos Racing driver of FIA Formula 3): ""I'm very motivated for this weekend. I'll stay focused and aim to have good races, but the verdict lies on the track."
Amaury Cordeel (Campos Racing driver of FIA Formula 3): "Also this race I want to stay out of troubles and finish all races. If we can continue the good work we did during testing in Jerez I have good hope that we will finish all races more in front. The next three races I want continuously go faster step by step because in my home race in Belgium I really want to finish in the points. During free practice on Friday morning we really need to find as quick as possible the correct set-up to go fast on the straights and fast corners so we can have a better qualifying than in Barcelona."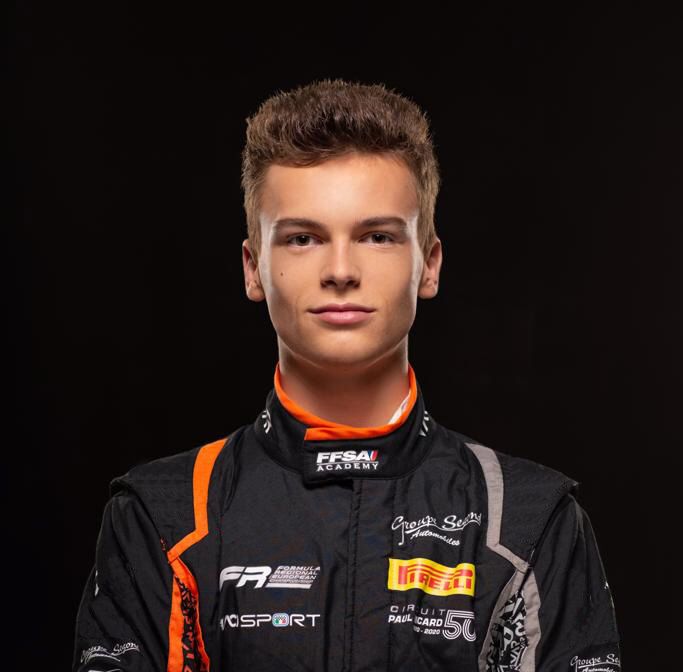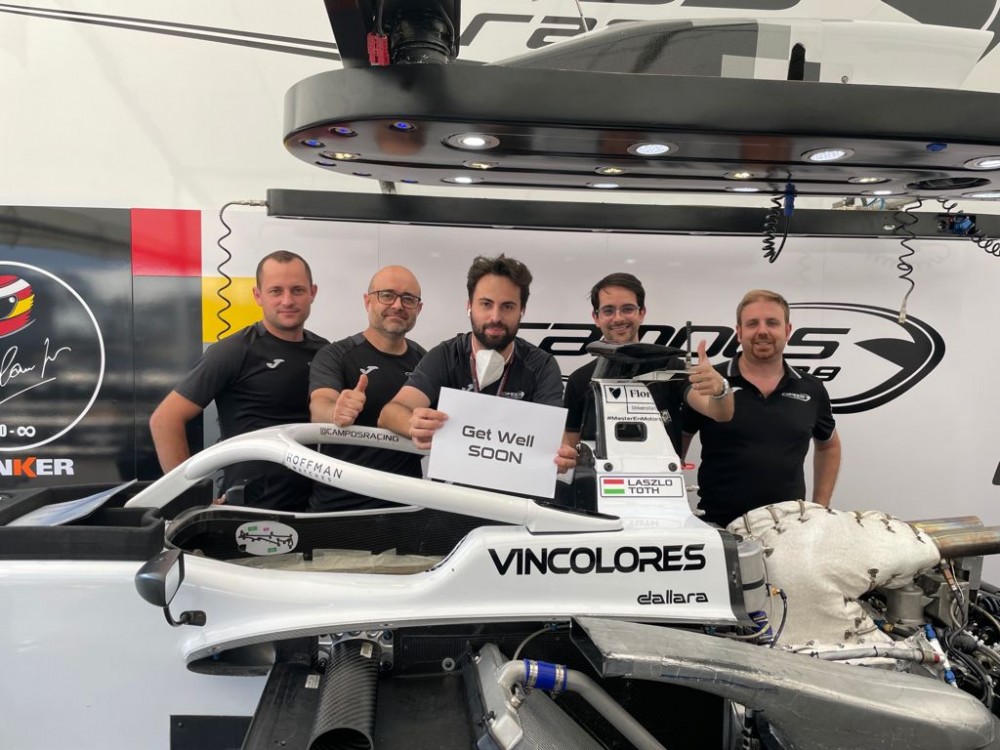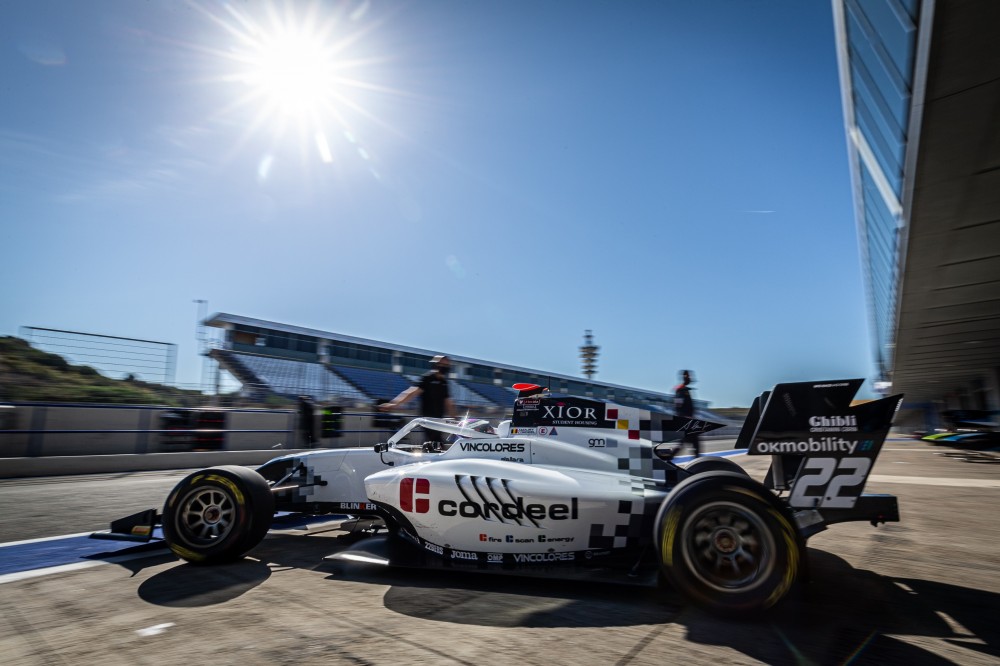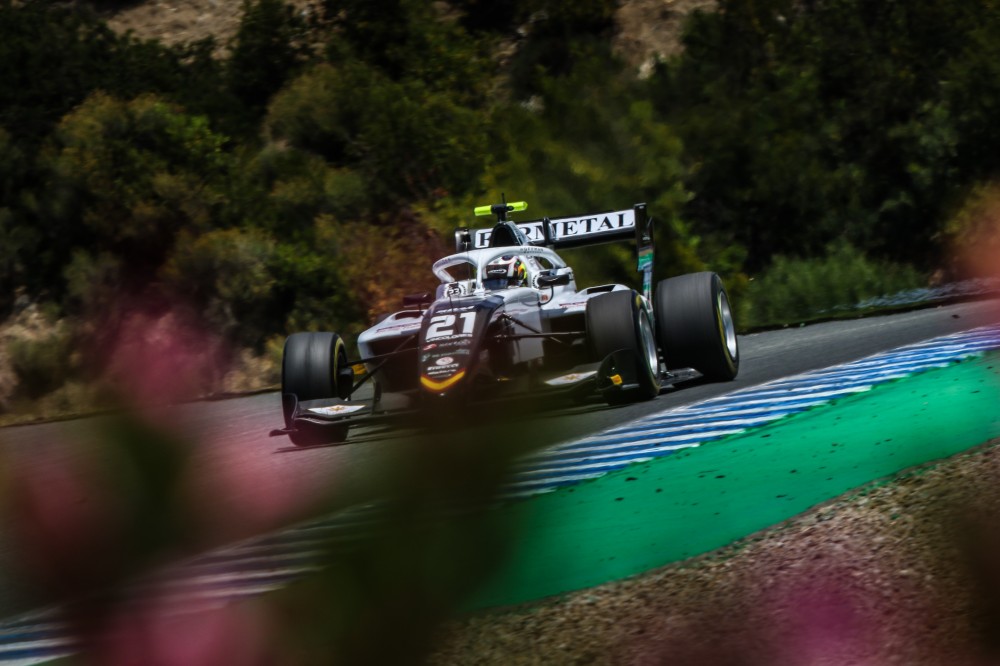 ---