The Circuit de Barcelona-Catalunya sets the stage for 2021 FIA Formula 3 curtain raiser with Campos Racing entering its three-car army for László Tóth, Lorenzo Colombo and Amaury Cordeel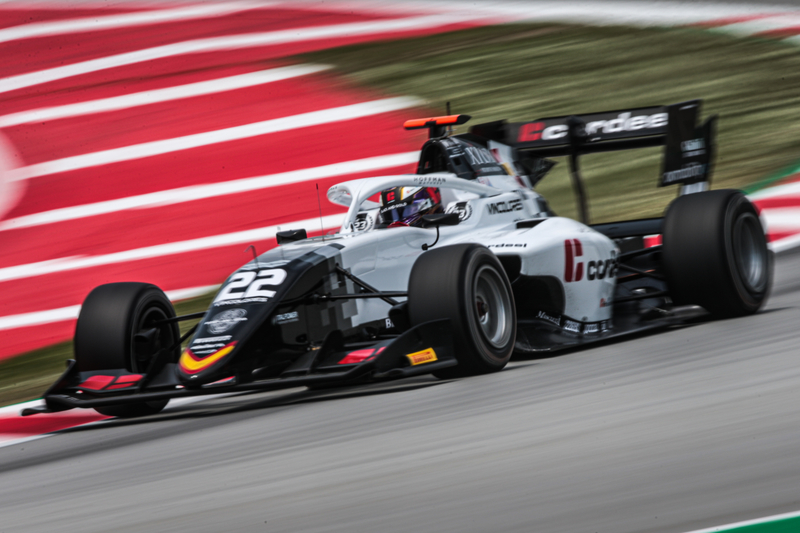 Campos Racing countdown to the twelfth season of the FIA Formula 3 Championship season is coming to an end. The Spanish-based team will head to Barcelona for the FIA F3 season opener, which will also make it a special occasion for Campos Racing as the event will be its home round.
Three youngsters will defend the Campos Racing colors throughout the 2021 season, which consists of seven events on the support bill of Formula 1 Grand Prix races. Hungarian László Tóth, Italian Lorenzo Colombo and Belgian Amaury Cordeel will make their debut in the formula feeder championship at the wheel of Campos Racing-entered Dallara F3 2019 cars. They successfully completed a two-day collective test in Barcelona two weeks ago gathering key data ahead of the first round of the series and draw positive conclusions.
Barcelona is a rather well-known circuit to all drivers and teams as plays host to uncountable preseason tests. This said, the Catalan track has a reputation for being abrasive to the tires despite it improved a couple of years ago when it was completely resurfaced. Barcelona has a bit of everything in terms of corner variety and the most lap time gain is through the low speed corners in the third sector.
The most remarkable change made for the 2021 season involves the weekend format. From now onwards, every event includes three races instead of two. Two races will take place on Saturday with a third one scheduled on Sunday.
Race 1 is scheduled at 10.35 on Saturday with the second one later that day at 16.45. The weekend will come to an end with Race 3 on Sunday at 12.05. All times CET.
Adrián Campos-Suñer Torres (Sporting Director of Campos Racing): "We have high hopes of our FIA Formula 3 driver line-up for the 2021 season. Our immediate goal is to secure as many championship points as possible this weekend. This said, we must continue working together as a racing team in order to improve for the third and final collective test, which will take place in Jerez next week."
László Tóth (Campos Racing driver of FIA Formula 3): "Looking forward to the start of the Formula 3 season in Barcelona. It will be my first race in this championship and I'm excited to be a part of this. I can't wait for the weekend!"
Lorenzo Colombo (Campos Racing driver of FIA Formula 3): "I am very excited to kick off the season in FIA F3! I want to remember Adrian Campos who wanted to give me this chance by joining Campos Racing. I really want to learn, do my best and to become more professional as a driver. I am confident with the team and with the support from my engineer. Working well together will be the key to obtain the best possible results in race weekends and in the championship standings."
Amaury Cordeel (Campos Racing driver of FIA Formula 3): "It's time to go racing again and I'm really excited to be jumping into the F3 car and getting out on track. We were only out in Barcelona a couple of weeks ago for pre-season testing and it's a track I've become very familiar with. In lead-up to this weekend we've been able to learn a decent amount about the car and some correlation work in de simulator, which has been helpful."
---