Boschung and Petecof finished in the top-five in their Campos Racing-entered Dallara cars after a three-day test at Circuit de Barcelona-Catalunya. Previously, Colombo, Cordeel and Tóth also completed a strong FIA F3 test in Montmeló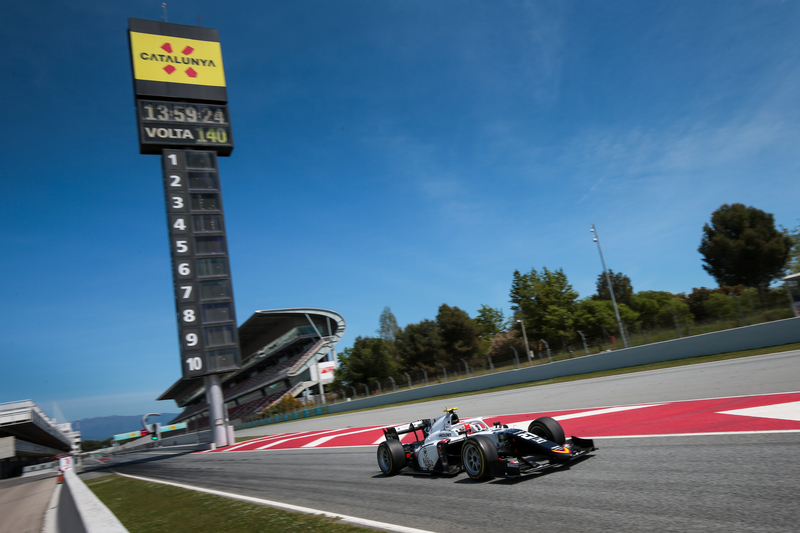 Campos Racing ended five days of testing at Circuit de Barcelona-Catalunya with drivers and engineers happy as the results and performance are moving in a positive direction. Ralph Boschung and Gianluca Petecof spent three days in their Dallara F2 2018 cars and, in the same way, Lorenzo Colombo, Amaury Cordeel and László Tóth completed another two days in their Dallara F3 cars.
Swiss Boschung and Brazilian Petecof made a positive start to the testing on Friday. Boschung posted a best lap of 1m30.259s in the morning session and his teammate clocked a best lap of 1m30.882s also in the first session. Boschung still managed to raise the bar on Saturday as he was second-fastest with a lap time of 1m28.474s, less than two tenths slower than pacesetter Richard Verschoor. In the afternoon, Petecof also shone bright as he finished fourth in the timesheets and, more importantly, the European Formula 3 Regional Champion was the fastest man on the hard tire compound with a lap time of 1m30.684s. The third and final day came to an end with Petecof and Boschung clocking lap times of 1m28.973s and 1m28.992s respectively.
Regarding the FIA Formula 3 championship, Campos Racing and its trio of young talents had the chance to run both in dry and wet conditions. Belgian Cordeel was the fastest man in Campos Racing colors on Wednesday with a personal best time of 1m33.198s. Colombo set a lap time of 1m33.328s on the first day with Hungarian Tóth clocking a time of 1m34.485s. Lap times were quicker on Thursday with Cordeel breaking the 1:33 barrier in the morning with a lap time of 1m32.804s and Italian Colombo secured a top-ten finish in the afternoon with his personal best of 1m33.895s.
Step by step, Campos Racing continues solidly making progress and hard work is finally paying off.
The FIA Formula 3 will officially kick off the season in Barcelona on 7-9 May and the FIA Formula 2 will head to Montecarlo for its second event of the season two weeks later.
---