Boschung and Petecof saw their performances hampered by race incidents in Sakhir, which hosted the FIA Formula 2 season curtain-raiser event. Campos Racing and their drivers will continue working for the second round of the season in May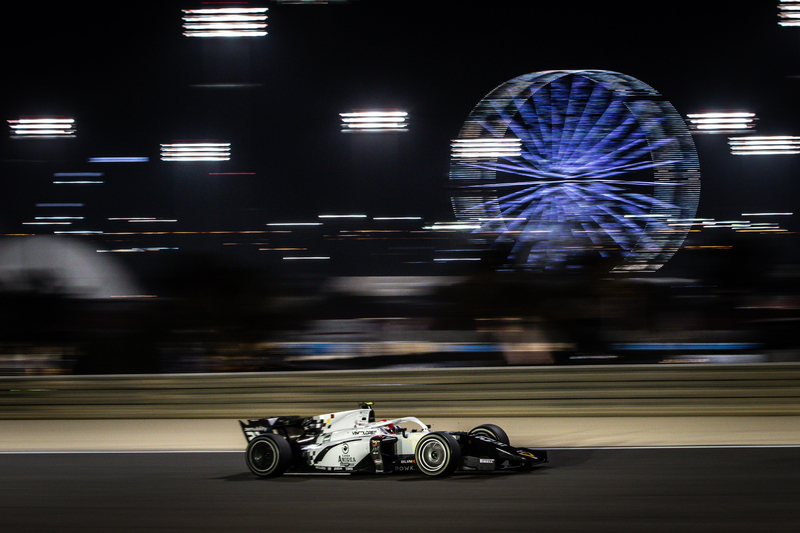 The 2021 FIA Formula 2 kicked off in style at Bahrain International Circuit with Campos Racing present with its new duo of Ralph Boschung and Gianluca Petecof. Neither Boschung nor Petecof had Lady Luck on his side but they showed their potential for the upcoming events of the season.
Both Campos Racing drivers made a good start to the weekend on Friday by breaking the 1:47 barrier in the free practice session. Later in qualifying, Boschung clocked a lap time of 1m43.704s to line up 12th on the grid for race 1 and race 3. Series newcomer Perecof posted a personal best time of 1m45.053s and set to start from row ten.
Race 1 got underway with extremely high temperatures. Boschung had made a very good start but unfortunately he was forced to retire on lap two. The Swiss driver tagged the back of Marcus Armstrong's Dallara when the latter came to a halt and stopped on track. Boschung, who was already experiencing engine issues, couldn't avoid Armstrong and his race came to an early end. Petecof made it to the finish in 17th despite struggling with engine issues which he suffered during the race.
Saturday's second 23-lap sprint race saw another action-packed lap one and Petecof got the most out of it. The Brazilian driver managed to avoid any clash and moved up to tenth with Boschung also gaining several places from the back. The classification remained almost unchanged until lap 15 when the safety car was deployed as Liam Lawson spun out. Petecof and a handful of drivers pitted for new tires but Boschung stayed on track following the race leaders. With six laps to go, the safety car headed into the pit lane. Boschung fought to keep a point-paying finish but ultimately he dropped back in the closing stages. He still pitted for new tires and it resulted in scoring the fastest lap of the race on the penultimate lap. Petecof's final charge rewarded him with a 13th place.
Sunday's feature race was another challenge. Boschung moved up to eleventh in the first lap with Petecof further adrift. Swiss Boschung pitted on lap 15 for fresh rubber and just one lap later Petecof was forced to retire when his car fire extinguisher accidentally went off. Boschung finally took the chequered flag in 15th place after 32 laps.
The FIA Formula 2 has scheduled a second collective testing in Barcelona on 23-25 April ahead of the Monaco Grand Prix, which is scheduled on 20-22 May.
Ralph Boschung (Campos Racing driver): "Despite the circuit was pretty sandy on Friday, the car balance was quite good. In qualifying I missed the top-six by a mere two tenths, which is actually promising. Race 1 was frustrating due to engine issues and I was losing plenty of power. In the second race I struggled a bit with brakes confidence but at least I still scored the fastest lap of the race. On Sunday, we managed to improve the car from Saturday. Despite it wasn't the best weekend possible, there are some positives to continue learning from. I would say it was a testing weekend, so let's start the season properly in Monaco."
Gianluca Petecof (Campos Racing driver): "We can't say we are satisfied but it is important to underline it was a big step forward from last season. It was important to gain knowledge and experience throughout the weekend. We had plenty of situations to deal with in Bahrain but we made no excuses. Our race 2 was the positive highlight from the weekend running behind the driver who later won the race. It was close to finish in the top ten. We need to continue making progress and stepping the learning curve. Campos Racing was very supportive on my debut in the FIA Formula 2 Championship. We will be back stronger for the next one."
---