The 2021 FIA Formula 2 season is set to kick back into gear this weekend with Campos Racing entering its new duo consisting of Boschung and Petecof at the wheel of its Dallara F2 cars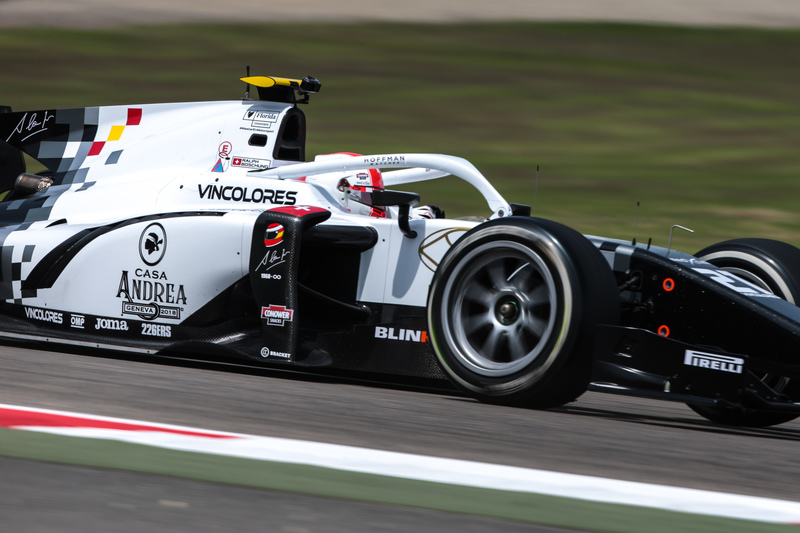 The motorsport will get back to life this weekend at Bahrain International Circuit, which plays host to the annual Formula 1 Grand Prix. Therefore, Campos Racing will also get underway the fifteenth season of the FIA Formula 2 Championship.
2021 will begin a new era for the Spanish team as it is going to be the first season without its founder Adrián Campos, who sadly passed away in January, but the committed staff of engineers, mechanics and drivers is determined to raise the bar.
Regarding the driver line-up, Campos Racing is launching a new pairing consisting of Ralph Boschung and series newcomer Gianluca Petecof. Both Boschung and Petecof performed extremely well during a three-day collective test in Sakhir two weeks ago. The drivers defending the Campos Racing colors topped the timesheets on the final day, which is a promising start to continue building on this weekend.
Bahrain is always a complex start to the season for everybody as the track features one of the most abrasive asphalts seen throughout the season with high levels of tire wear and degradation. But, at the same time, there is always sand blowing onto the circuit from the desert. It implies that drivers need to cope with reduced grip, particularly in free practice and qualifying sessions. Set-up must focus on acceleration and good braking balance.
Another substantial change was made for the 2021 season. From now onwards, the weekend format includes three races instead of two. Two sprint races will be on Saturday with the traditional feature race now taking place on Sunday. The latter will continue seeing a mandatory pit stop for tire change.
The first 23-lap race is scheduled at 11.25 on Saturday with the second one later that day at 17.40. The feature race, consisting of 32 laps, will take place at 11.50 on Sunday. All times CET.
Adrián Campos-Suñer Torres (Sporting Director of Campos Racing): "It is going to be a tough weekend from the emotional point of view, which we face on one hand with sadness, since we all would like my father to be here with his team enjoying what he was most passionate about, but on the other hand with a motivation out of this world, we have two good drivers, the ones that my father wanted in his team this season and we really want to be able to dedicate him good results, for sure he will push us a lot from wherever he is."
Ralph Boschung (Campos Racing driver of FIA Formula 2): "Kicking off the season in Bahrain after testing three days is exciting as the whole grid will be quite on top of their game so it will be important to get every detail right to be competitive. It will be very tight but I'm looking forward to start the season."

Gianluca Petecof (Campos Racing driver of FIA Formula 2): "It is finally time to start the new season in Bahrain this weekend! I am extremely excited for my Formula 2 debut, we have been preparing for a long time and I feel that both I and the team are very confident coming into the race. There are many new aspects that I need to adapt to, but I've always loved a challenge. Let's get it!"
---