Boschung and Caldwell showed potential throughout the weekend but penalties and racing incidents dashed their chances at Jeddah Corniche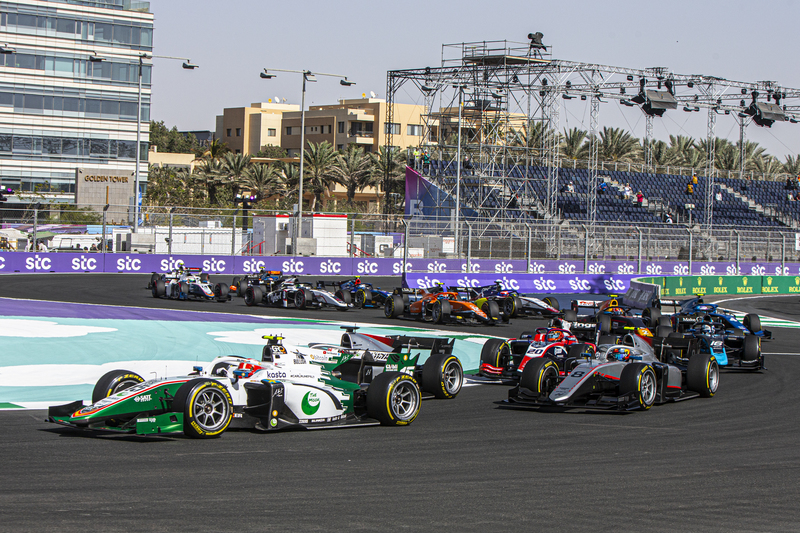 Campos Racing endured a tough weekend in Jeddah, which hosted the second round of the 2022 FIA Formula 2 Championship season. Ralph Boschung and Olli Caldwell proved to be fast but they couldn't make it into the points as different racing incidents dashed their chances in the Saudi Arabian double header. It was still an encouraging event considering that Swiss Boschung fought for pole position in qualifying and Briton Caldwell completed his best FIA Formula 2's Feature race with solid pace.
On Friday, both Boschung and Caldwell made a strong start to the weekend. In an incident-session in which series leader Théo Pourchaire and Cem Bolukbasi caused two red flags as they crashed into the wall. Boschung posted a best lap of 1m44.581s, 5th in the timesheets, and Caldwell set the 6th-fastest lap time with a lap of 1m44.758s.
In the afternoon, Qualifying was another hectic session with plenty of incidents and red flags. In fact, Boschung led the way in the beginning and had colored two purple sectors before aborting his flying lap when another crash brought out another flag. Boschung's last attempt was good enough to set a lap of 1m41.057s, fourth fastest for Sunday's Feature race, despite Frederik Vesti almost crashed into the Swiss driver on the approach to Turn 27. Caldwell, who struggled to find a clean flying lap, posted a lap time of 1m43.120s.
Saturday's sprint race was not an exception and the ultra-fast Jeddah track saw the field running in formation behind the safety-car for most time. The first safety crash was brought out when Amaury Cordeel crashed out on lap 2 and the second immediately at the restart when Jack Doohan and Logan Sargeant collided each other. With just a four-lap final rush in green flag conditions, Boschung had good battles with Ayumu Iwasa or Jehan Daruvala to take the checkered flag in 8th place. Unfortunately, Boschung was deprived of points after the race when he was given a 20-second penalty because it was found that he was in front of his starting grid position after the lights went out and dropped to 15th. Caldwell, with almost no time to move through the field, finished just ahead of his teammate Boschung.
On Sunday, Boschung chose to start on the red soft compound and Caldwell made the opening stint on the hard one. In the first stages of the race, Boschung ran in the top-five until Iwasa and Juri Vips overtook him on lap 5. When it was clear that the soft tire wasn't working anymore, Boschung made his pit stop for the hard compound. Oppositely, Caldwell completed a long first stint and, on lap 11, he was solidly running in the top five and lapping in 45s. At the end of his stint, Caldwell posted his personal best lap of 1m44.889s and made his mandatory pit stop on lap 23. After 27 laps, Boschung and Caldwell finished outside the top-ten in 14th and 15th place respectively.
Boschung now sits 8th in the drivers' standings on 17 points and Campos Racing also currently ranks 8th in the teams' standings.
The FIA Formula 2 will now take a four-week hiatus before heading to Imola (Italy) on 22-24 April.
Photos: F1Joan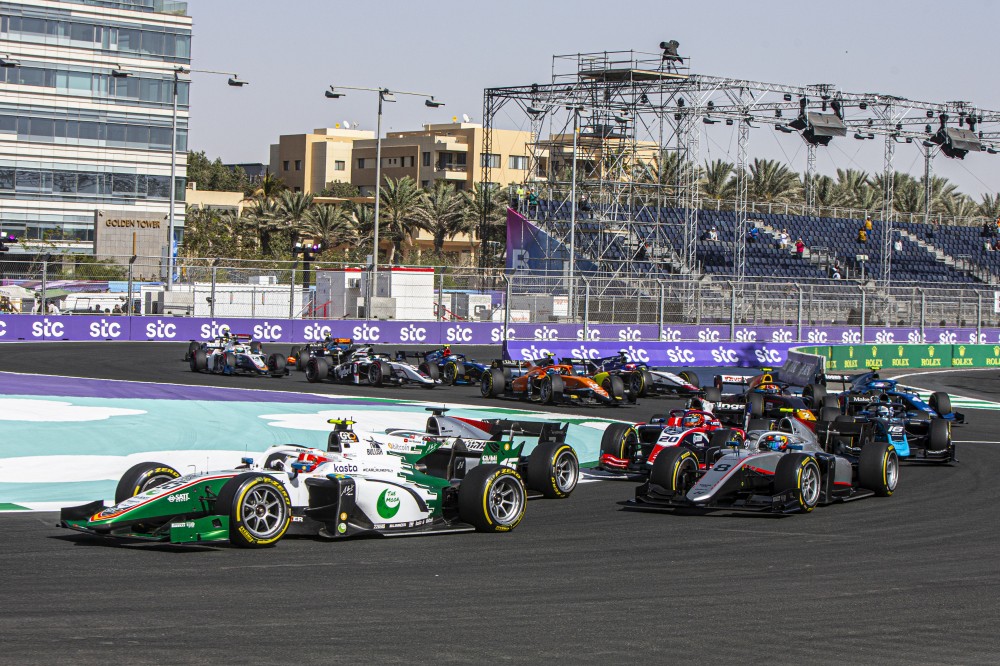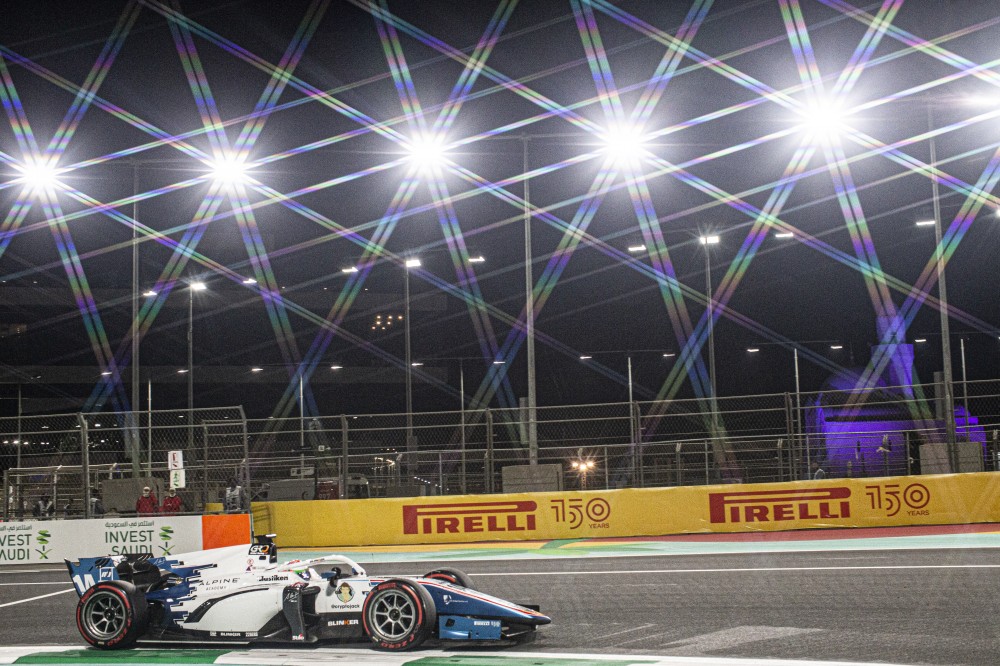 ---