The Uruguayan racer is the final addition to the driver line-up to contest the 2023 F1 Academy season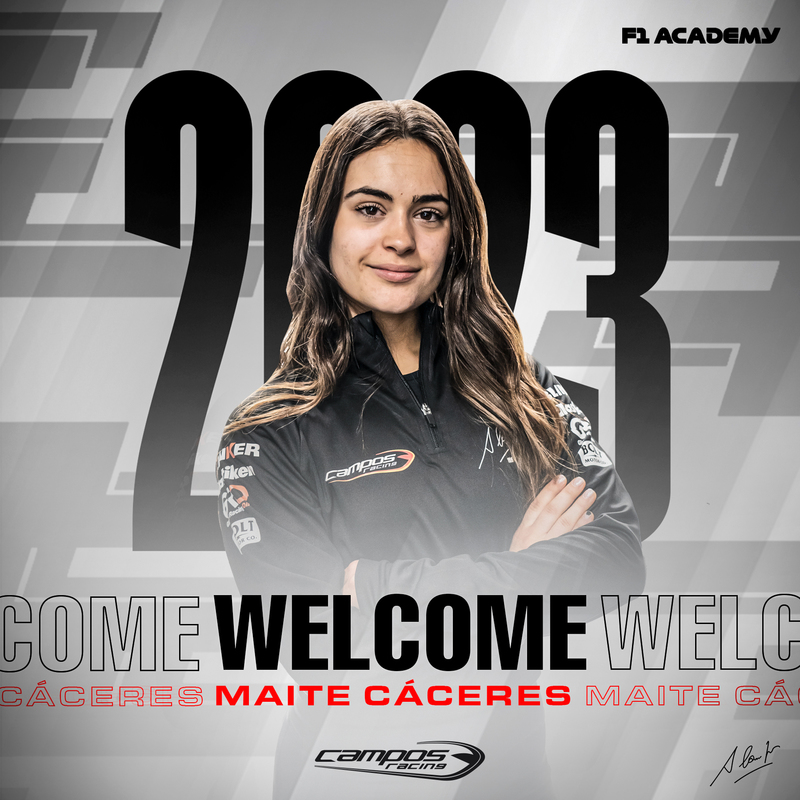 Campos Racing is pleased to announce that Maite Cáceres will be joining the squad to take part in the inaugural season of the F1 Academy series. Cáceres will team up with Nerea Martí and Lola Lovinfosse in which is a strong driver line-up with plenty of experience on the international single-seater scene.
Cáceres, aged 19, is one of the most talented young guns in Uruguay. She made her debut in single-seater racing in her home country by contesting the 2021 Uruguayan Formula 4 championship. Thanks to her international vocation, Cáceres then joined the grid of the USF Juniors in the USA for 2022. Despite it was a completely new series to her with a different race car and circuits, Cáceres made solid progress throughout the season and her performances came to an end on a high note.
Campos Racing will make its debut in the new category on 28-29 April in Spielberg with Tatuus-Alfa Romeo machinery for Cáceres, Lovinfosse and Martí.
Adrián Campos (Team Principal of Campos Racing): "I would like to welcome Maite (Cáceres) to Campos Racing. She is a driver who we have closely followed for some time due to her talent and plenty of room for improvement. Alongside Nerea (Martí) and Lola (Lovinfosse), we have put together a very strong team to fight for top results throughout the 2023 F1 Academy season. We still have some further weeks of intense work ahead to prepare the opening round in Spielberg at the end of April. We want to make sure we arrive in Austria in the best possible way in terms of performance."
Maite Cáceres (Driver of Campos Racing in F1 Academy):"I'm really excited to be working with Campos Racing, which has such a rich history in motorsport, for this year. This past month I´ve been in close contact with them and I can really see the determination and the compromise the team have, values which I share. We will continue working to achieve our goals together."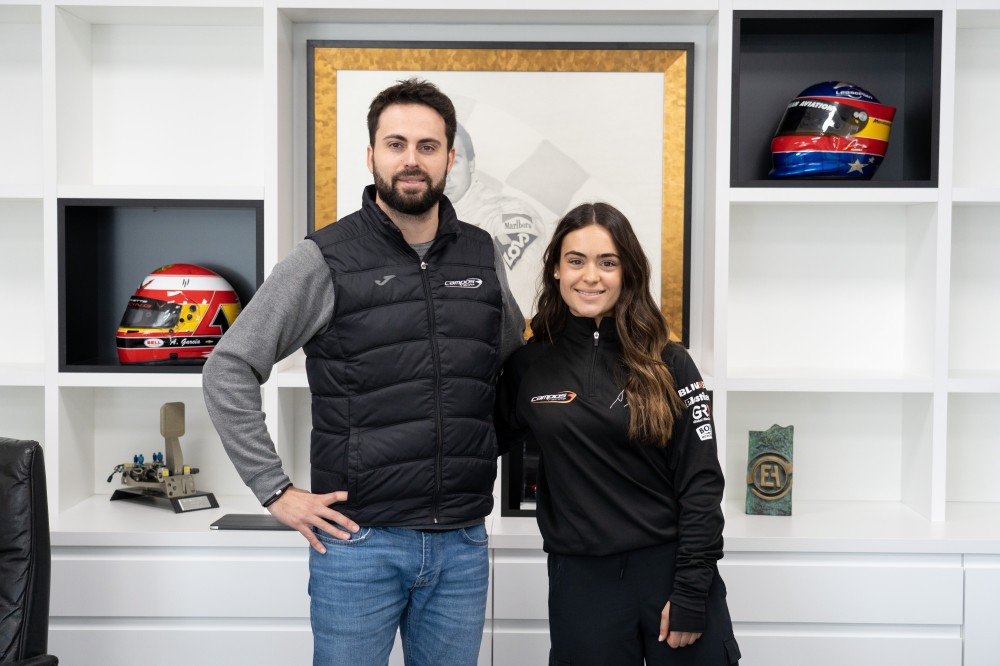 ---