Øgaard secured Vice-Championship by winning the final race at Circuit de Barcelona-Catalunya. Martí added another podium to his tally as the Spaniard finished second in race 1 and finished third overall in the drivers' standings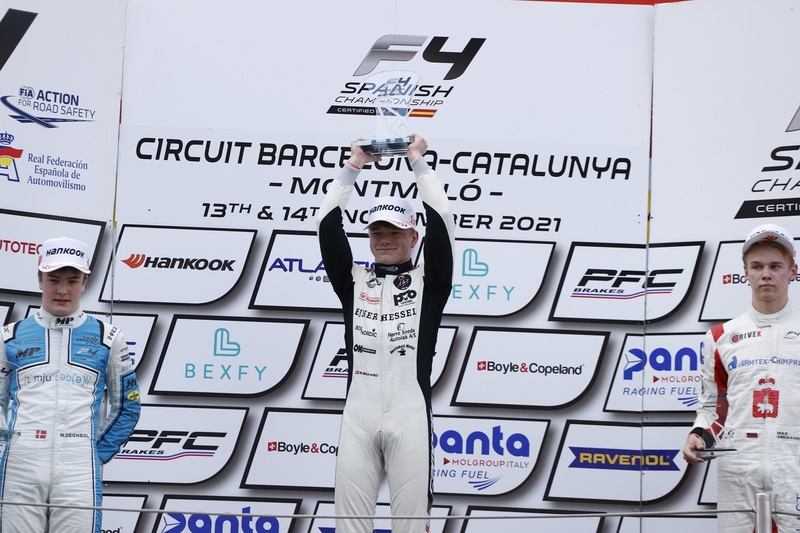 Campos Racing finished the 2021 F4 Spain Championship season with another excellent performance thanks to its young, talented driver line-up. Sebastian Øgaard and Pepe Martí delivered strong results during the season finale and both Campos Racing drivers secured Vice-Championship and third place in the standings respectively. Mexican Alex García and Ukrainian Oleksandr Partyshev couldn't score points on Catalan soil but they still showed more progress in their Campos Racing-entered Tatuus-Abarth.
The Spanish-based team made a strong start to the weekend with Øgaard leading the way for Campos Racing during Friday's private test session. Later, Spaniard Martí and Øgaard kept the dominant pace in the free practice sessions. Martí finished second-quickest in FP1 and posted the fastest lap time in FP2 ahead of Øgaard. Martí remained in pole position contention for the entire Q1 session and finally secured third spot on the grid with a best lap time of 1m47.068s. With almost 30 cars on track, Øgaard and García struggled to find clean air and finally lined up 13th and 15th on the grid. Similarly Partyshev set to start from 24th.
When the lights went out in the afternoon, Martí made a sensational race start and moved into the lead. The Spaniard led the field during several laps keeping MP Motorsport drivers at bay, with Dilano van't Hoff lapping ahead of Noah Degnbol and Rik Koen. After eight laps, van't Hoff finally managed to past Martí slipstreaming the Spaniard on the main straight. Martí still brought a second place home for Campos Racing at the end of the race and scored more valuable points. Øgaard completed a superb recovery driver and crossed the finish line in fifth place. Further adrift, Mexican García was eleventh. Partyshev failed to finish as his race come to an early end on lap 8.
On Sunday, Martí and Øgaard proved to be extremely fast in Q2 once again with both drivers securing a fantastic 1-2 on the starting grid for race 3. Martí clocked a lap time of 1m46.484s with his teammate Øgaard a mere tenth slower. García was 11th-fastest this time and Partyshev took the 26th-spot on the grid.
Race 2 left little chances to shine as Martí and Øgaard, just like other favorites such as van't Hoff, started from the back of the grid. Local hero Martí took the checkered flag in 11th after putting in a full-race recovery drive. Partyshev finished 15th and García ended up in 22nd. Øgaard couldn't make to the finish this time.
But Race 3 saw a much more fruitful result for Campos Racing and its drivers. Øgaard managed to move past Martí at the start and both lapped 1-2 until a safety car period. At the restart, Martí tried an overtaking maneuver on Øgaard but ran wide and dropped to sixth. Nobody else could prevent Øgaard from winning the last race and the Danish driver crossed the finish line in first place and secured his fifth win of the season. Martí, who posted the fastest lap of the race, overtook Suleiman Zanfari and Vladislav Ryabov in just two laps to finish fourth. Partyshev finished in 15th, meanwhile García was forced to retire in the first part of the race.
The 2021 F4 Spain Championship season came to an end. In which was its first season in the series, Campos Racing took no less than seven wins and other ten podium finishes with Øgaard and Martí. Øgaard was crowned Vice-Champion on 231 points and Martí, on his very first season in singles-eater racing, finished third on 196 points and 2nd in the rookies' classification. Besides, Campos Racing finished 2nd in the teams' standings.
Campos Racing is already working with its sights set on 2022 in which the new Tatuus F4 T-021 will make its debut replacing the current F4-T014.
Photos: FotoCar13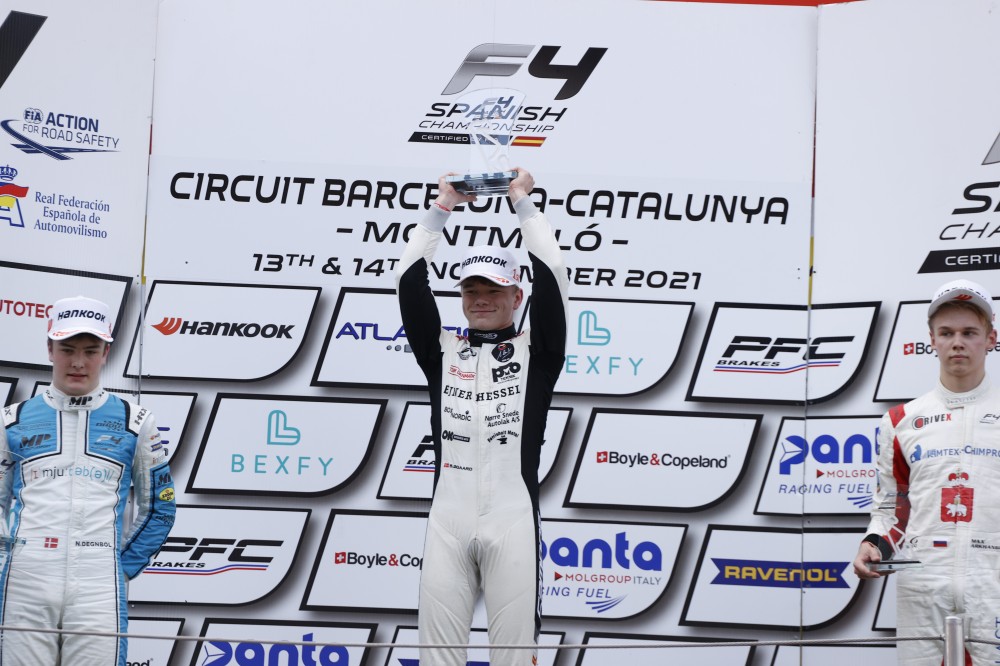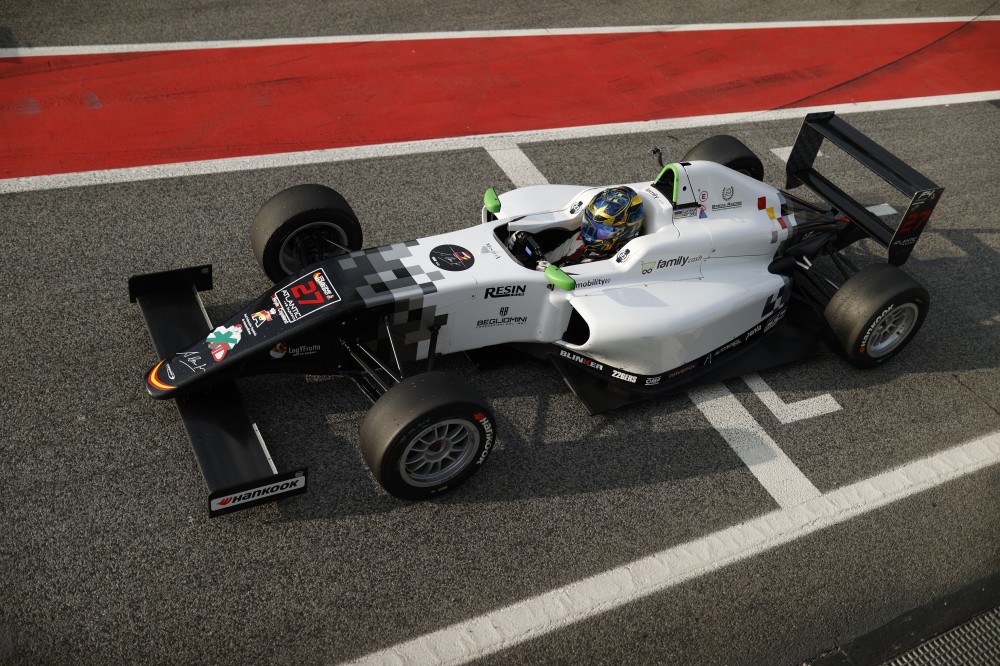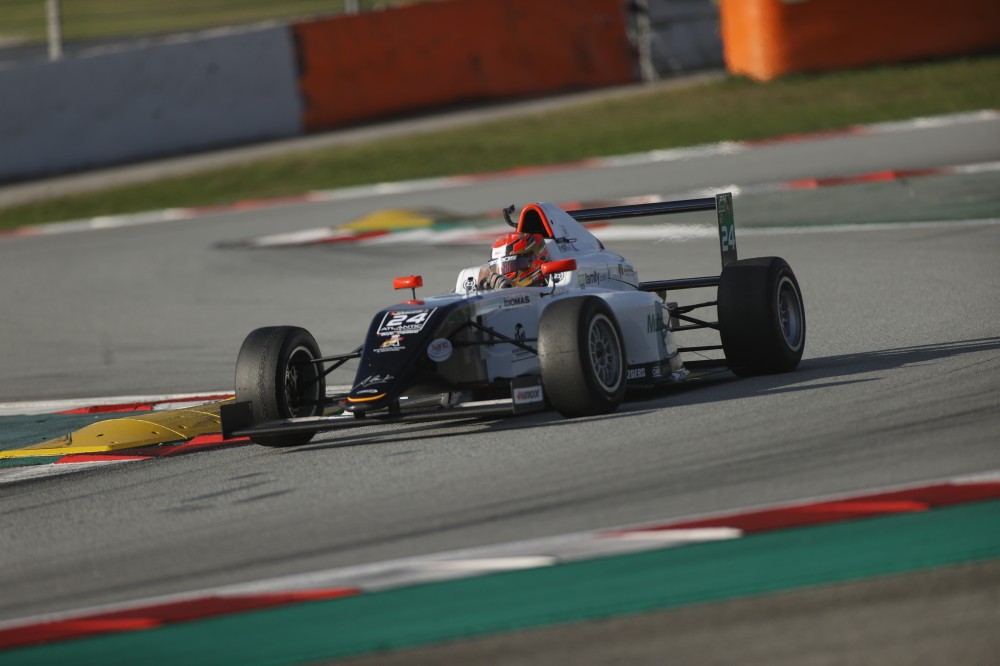 ---