The "Bulgarian Lion" takes the championship lead after winning two races and finishing second in Jerez. Kelstrup, Barter and series newcomer Wurz achieve podium finishes for Campos Racing at almost perfect racing weekend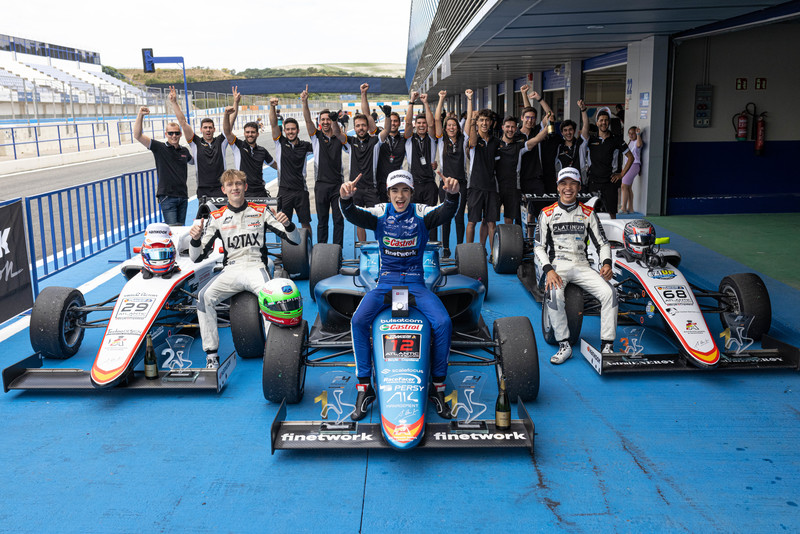 Campos Racing delivered an outstanding performance during the second round of the 2022 F4 Spain Championship, which was held in Jerez, with two wins and four other podiums in three races to its name. Nikola Tsolov, Georg Kelstrup, Hugh Barter and debutant Charlie Wurz all stepped onto the Jerez podium and Filip Jenić also ran in frontrunners positions scoring valuable points for the championship.
Campos Racing had already proved its strong run during winter testing in Jerez and this weekend was no exception. After two remarkable free practice sessions, Campos Racing and its drivers headed into the first qualifying session in full confidence. It didn't take a long time before Tsolov showed that he had the upper hand this weekend. Tsolov clocked a sensational lap time of 1m44.715s, more than half-a-second quicker than Tymoteusz Kucharczyk, to secure pole position for race 1. Danish driver Georg Kelstrup managed to set 4th-fastest lap time. Austrian Wurz, Japanese-Australian Barter and Jenić also granted top-ten starts with sixth, ninth and tenth on the grid.
When the lights went out in race 1, Tsolov kept Kucharczyk and Valerio Rinicella at bay but both MP Motorsport drivers swept past the Bulgarian driver on the opening lap. Following a long four-lap safety car period to clean the track, Tsolov pushed hard to move past Rinicella for second on lap 8. Tsolov scored the fastest lap of the race and put pressure on Kucharczyk, who barely managed to fend off Tsolov in the remaining two laps. Tsolov took the checkered flag in in second place ahead of Wurz, who also put a recovery drive on to make it to the rostrum positions. Kelstruo fnished fifth and Serbian Jenić crossed the finish line in eighth place. Barter, after losing some places on the first laps, ended up in 11th place.
Sunday kicked off with second qualifying session, and it proved to be a repetition of previous day. The Campos Racing drivers started to put purple sectors in succession. Finally, Tsolov completed a sensational lap of 1m43.033s, half-a-second clear of Kelstrup, second on the grid for Race 3 alongside Tsolov. Barter qualified in third place with Jenić and Wurz making an all-Campos Racing row four.
Immediately after Q2, the second race of the weekend was awaiting for the drivers. From the pole position, Tsolov cruised to a lights-to-flag win. Despite a safety car during the first three laps, Tsolov pulled away in green flag conditions. After 18 minutes plus one lap, Tsolov crossed the finish line as race winner with a four-second gap to Kucharczyk. Kelstrup brought another valuable fourth place home with Barter finishing in sixth place. Wurz took the checkered flag in seventh place, two places adrift of Jenić.
The best was yet to come in Race 3. In a very clean race in the first part, Tsolov led the way for Campos Racing ahead of teammates Kelstrup and Barter. Until the halfway point, Tsolov was closely followed by his teammates but in the second part he increased his pace and gradually pulled away. After 14 laps, Tsolov scored another triumph in dominant fashion with Kelstrup and Barter flanking him on the podium. Wurz finished in sixth place and Jenić crossed the finish line in seventh place. A fantastic overall performance coming from the whole team!
After two events, Tsolov emerges as the new series leader with three wins, five pole positions and six fastest laps to his credit. Tsolov sits first both in driver's and rookies' classifications with his teammate Barter third. Kelstrup, who is fifth, and 7th-placed Jenić complete the strong charge of Campos Racing.
The third round of the season will take place in Valencia in two weeks' time, another morale booster for Campos Racing as it will be its home round. See you there!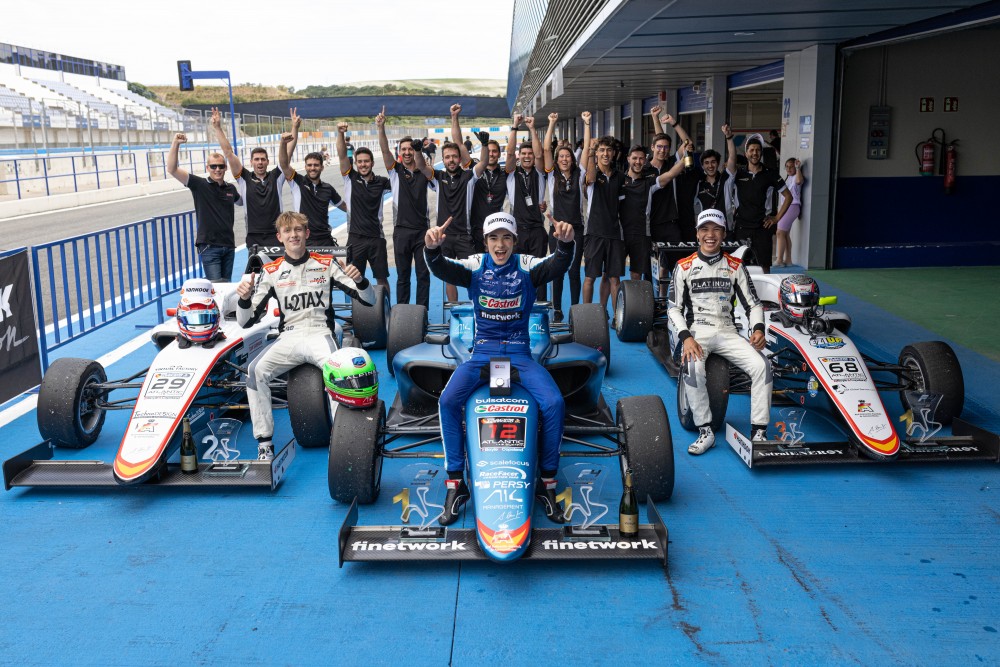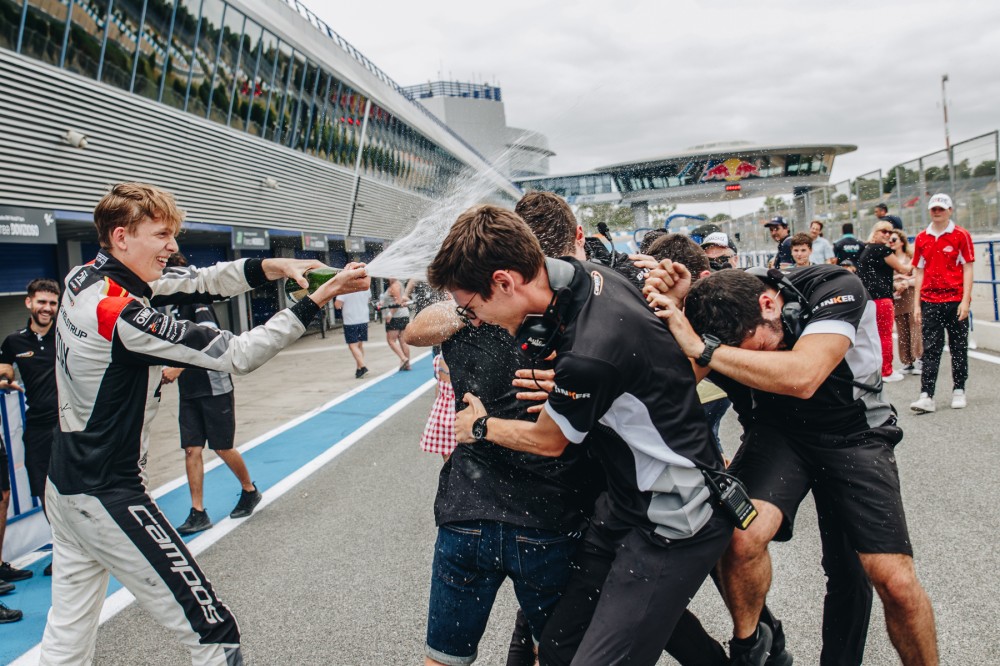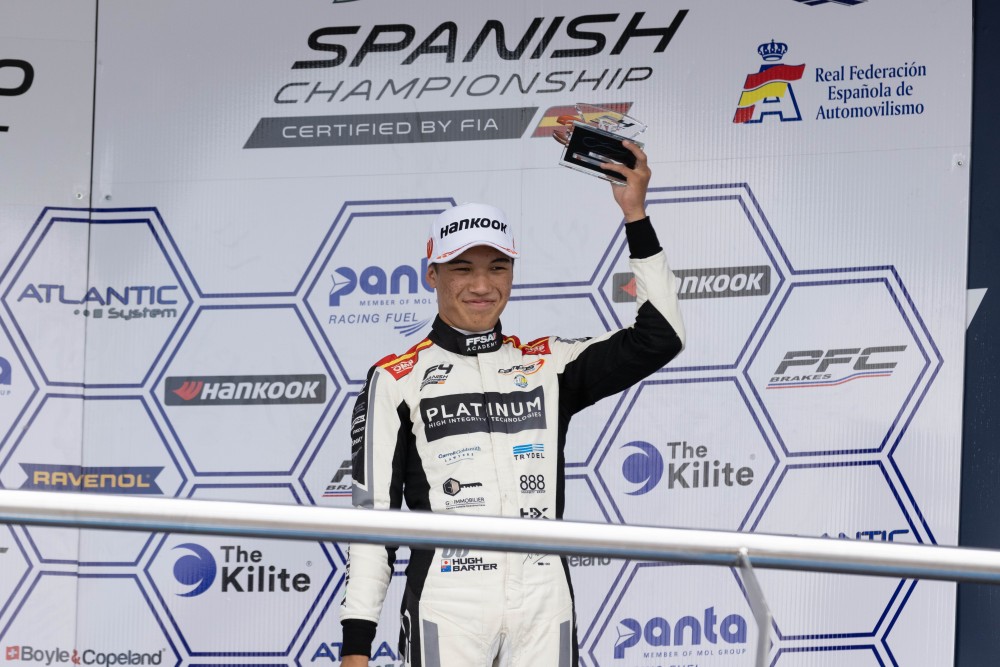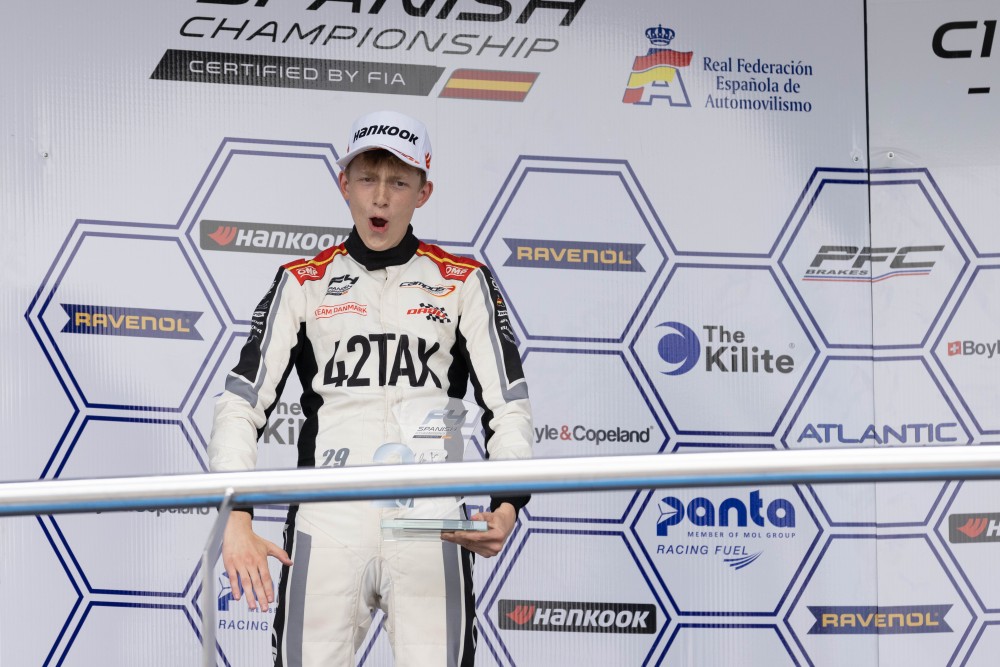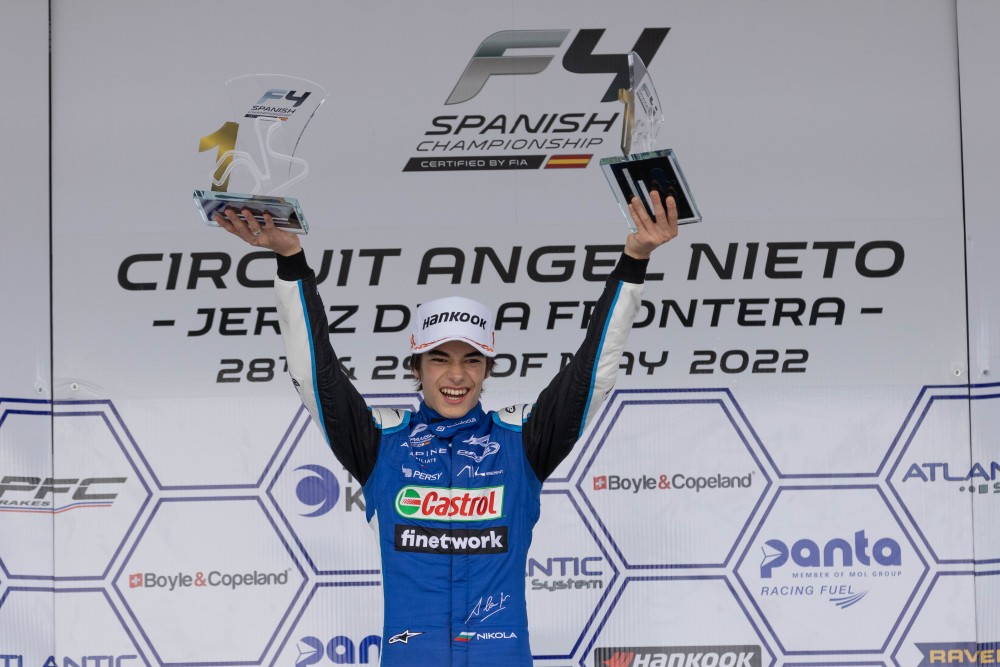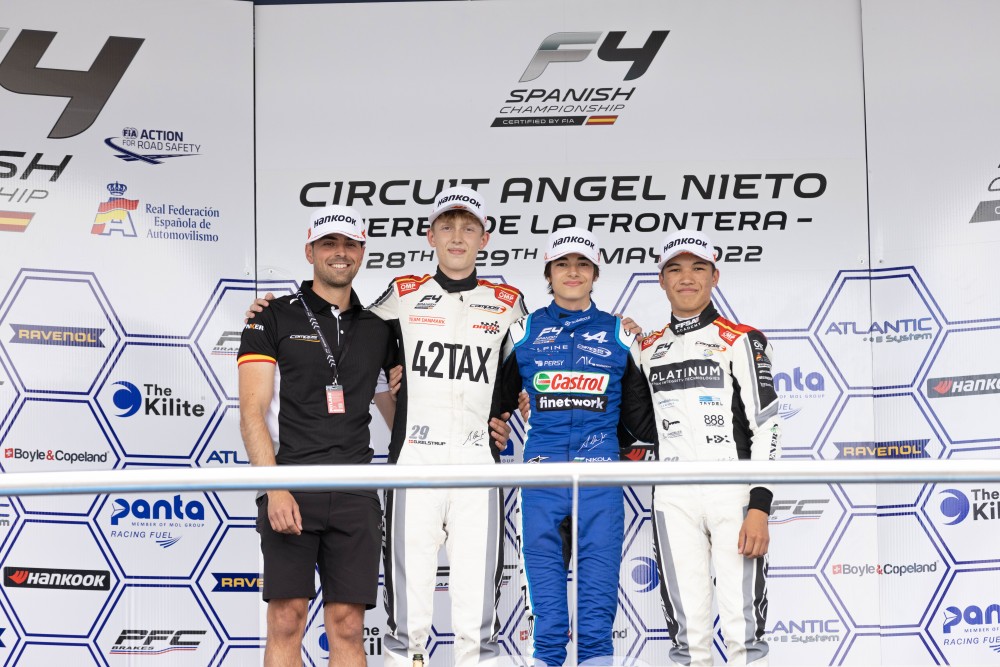 ---