The Danish-German driver finished eighth during Saturday's sprint race at the Hungaroring. Vidales and Martí show strong form but they are unable to convert it into points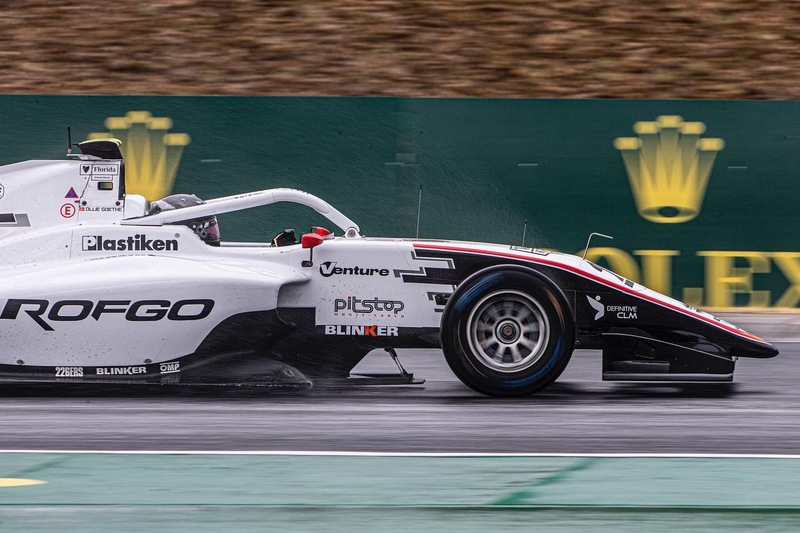 Campos Racing has brought more points home at the Hungaroring, which hosted the sixth round of the 2022 FIA Formula 3 Championship season this weekend. Oliver Goethe, on his first outing in the Formula 3-based racing series, started from pole position on Saturday and, despite difficult weather conditions, rounded out the top-eight to score his first point. Spaniards David Vidales and Pepe Martí proved speed and race trim but minor setbacks prevent them from making it into the points-paying positions.
On Friday, Vidales posted a lap time of 1m33.052s in the morning free practice session and finished 12th-fastest in the timesheets, which was a positive start to the weekend. Goethe and Martí also completed a fruitful free practice session with times of 1m33.674s and 1m33.867s to their name. Everything turned further serious in qualifying with the Campos Racing drivers fighting for a top-12 result in order to start up the front on Saturday's reverse grid. With seven minutes to go, Vidales was lying in 11th place but a red flag in the closing moments of the session proved to be a challenge for everybody. At the end, Goethe clocked a lap time of 1m33.106 on final flying lap and took 12th-fastest in the screens. As a result, he would start from the pole on Saturday. Martí lost his chances for a very narrow margin as he qualified in 13th with a time of 1m33.124s. Vidales posted a best lap time of 1m33.217s and set to start from row 8th.
Saturday was a lottery as the sprint race was declared wet and got underway behind the safety car. With a rolling start procedure, due to poor visibility, Goethe tried to avoid any mistake at the beginning in which was his first time driving the Dallara F3 car in wet conditions. Despite he lost three places at the beginning, he set a strong pace fighting with usual frontrunners in the series. In the middle of the pack, Vidales' race came to a very end following a contact with another rival and Martí also found difficult to gain places. After 18 laps, Goethe took the checkered flag in 8th place and secured the final point. Martí's late charge rewarded with 14th place despite overtaking is nearly impossible in Budapest.
Sunday's feature race, consisting of 24 laps, took place on a damp track on wet tires. Vidales made a sensational getaway and overtook seven cars on the first lap and moved up to ninth. Further adrift, Martí was forced to make a pit stop as he made contact with another car and Goethe spun out but he still rejoined the race. Vidales was an eye-catcher thanks to his battle with Arthur Leclerc at the beginning and later stealing also the show with his duel with Roman Stanek and Reece Ushijima. Unfortunately, in the dying moments of the race, Vidales struggled with tire wear, in which was a dry track, and was unable to keep drivers on fresh slick tires at bay. Finally, the Spaniard crossed the finish line in 13th place. Goethe and Martí finished at the back following their troublesome start to the race.
The seventh round of the season will take place at Spa-Francorchamps on 27-28 August after the summer break.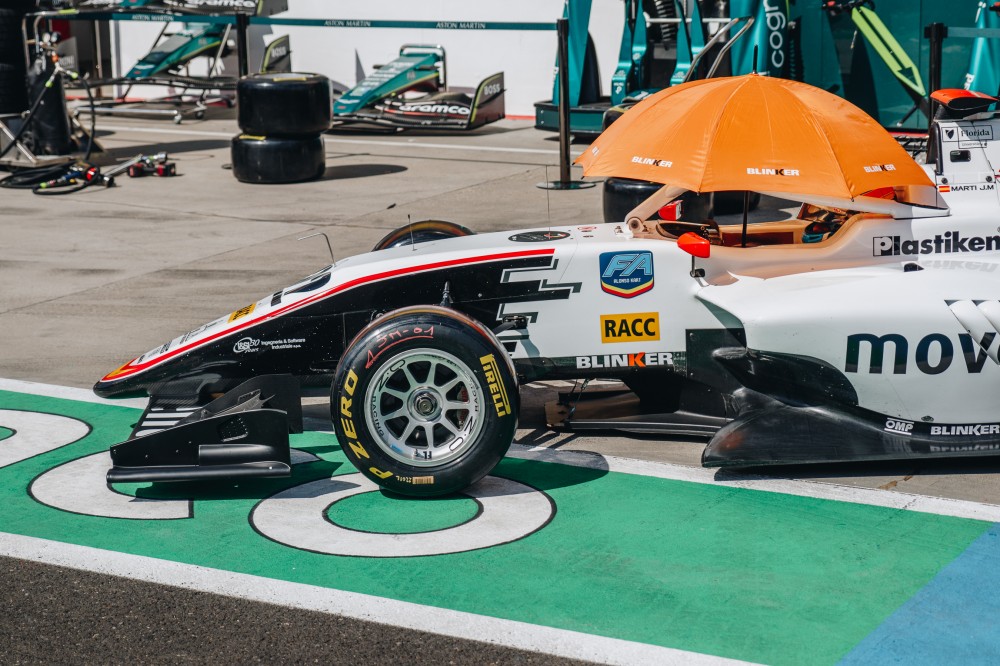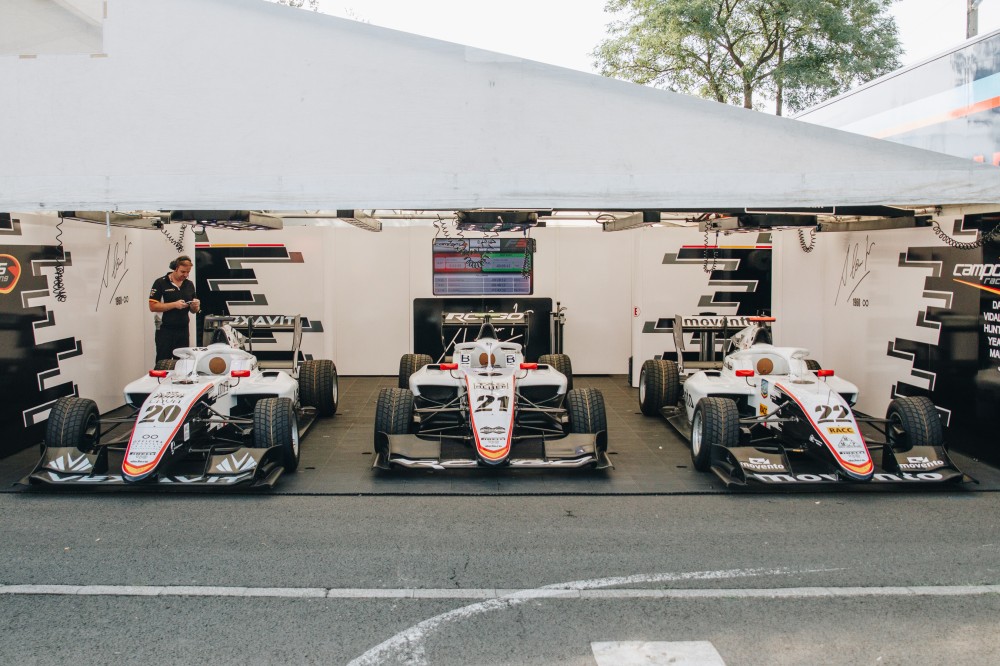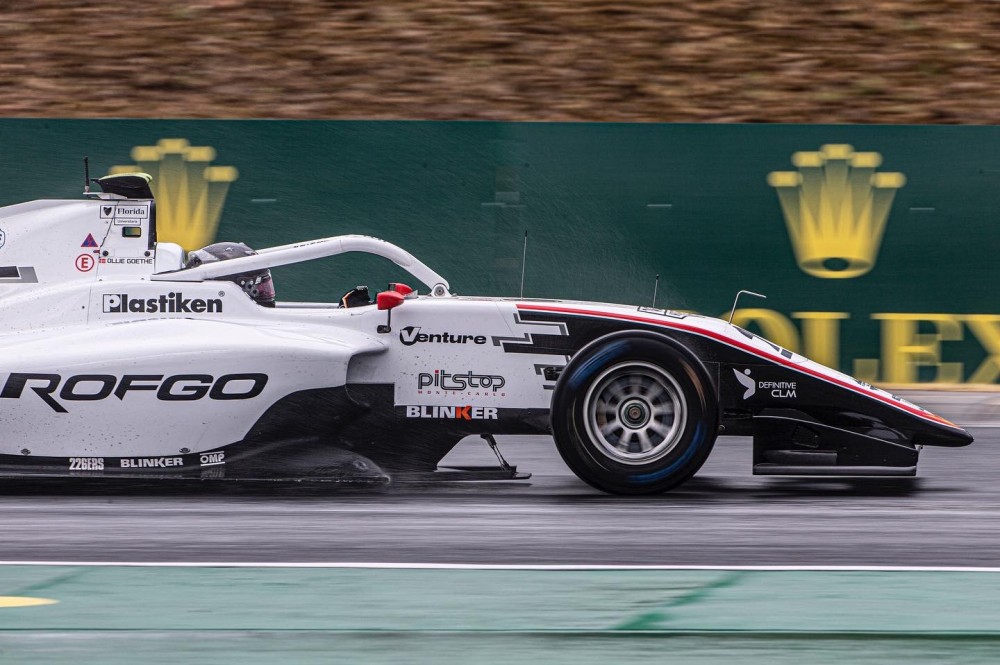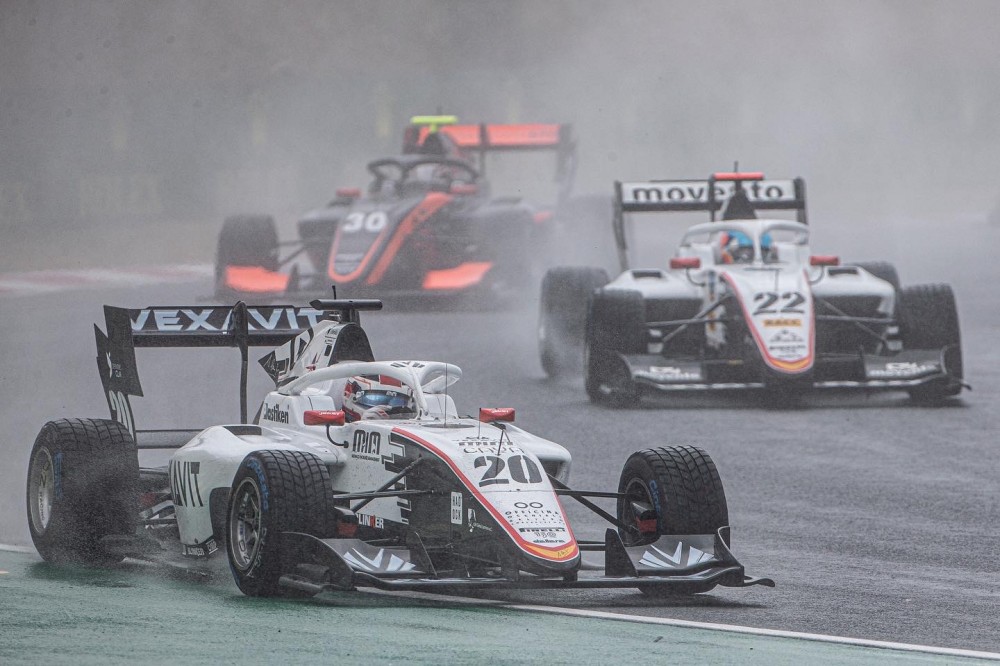 ---