Martí finished in sixth place after a brilliant recovery driver during Sunday's feature race with Mansell taking another sixth place on Saturday. Barter moved through the field in race 2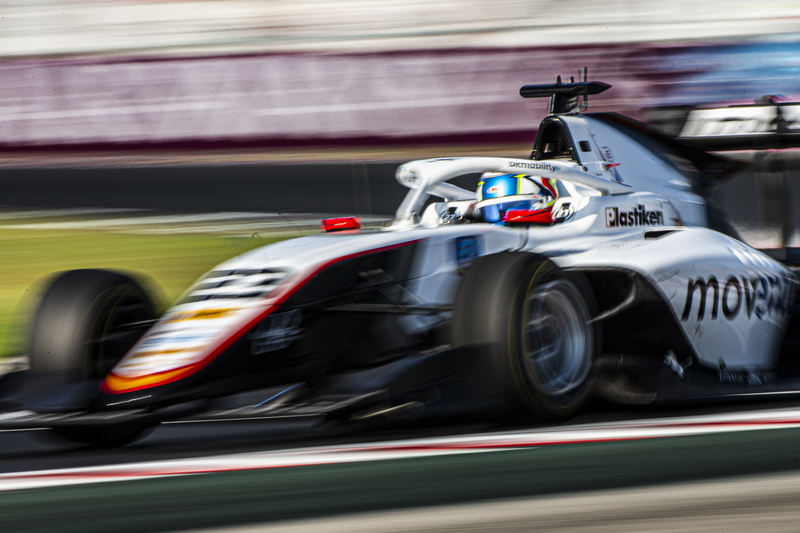 Campos Racing secured another positive haul of points at the Hungaroring, which hosted the seventh round of the 2023 FIA Formula 3 Championship season. Pepe Martí and Christian Mansell managed to put themselves in the points-paying positions with Hugh Barter completing a remarkable performance on Sunday, as he gained a good number of positions.
On Friday, title contender Martí made a strong start to the weekend by clocking the 4th-fastest lap in free practice with a time of 1m33.183s. Australian Barter set a lap time of 1m33.995s with his fellow countryman Mansell putting together a best lap of 1m34.251s. Later, qualifying resulted as difficult as expected due to traffic and obvious problems to find a clean lap. Martí topped the timesheets until seven minutes to go as the DRS was enabled. All the drivers managed to lower their best lap times, including Mansell, who moved up to tenth with a lap of 1m31.880s. Unfortunately, Martí couldn't improve his lap time of 1m32.173s, as he finished 13th-fastest and missed the pole position on the reverse grid by a mere ten thousandths of a second. Barter clocked a lap time of 1m32.905s and neither could improve his 22nd on the grid.
On Saturday, when the lights went out, Mansell could fend off his rivals to remain in third place during the first five laps of the sprint race. Gabriel Bortoleto finally got past Mansell but the driver in Campos Racing colors still had a shot for a potential podium finish. Further adrift, Martí was a man on a mission as the Spaniard was consistently moving through the field. He overtook Dino Beganovic and Leonardo Fornaroli firstly and, after ten laps, he had already moved into the top-ten. The Spanish talent gained other two places at the expense of Jonny Edgar and Zak O'Sullivan. Unfortunately, in the closing stages of the race, Martí was hit by Nikola Tsolov at T1 and spun out, dashing his chances of points. Mansell struggled in the final laps with tire wear but still brought a sixth-place home. Barter, who had a clash with Roberto Faria in the first part of the race, was forced to make a pit stop and finish at the back of the field.
On Sunday, all the three drivers of Campos Racing moved up several places as soon as the lights went out. After four laps, Mansell was running in ninth place with Martí making it into the top-ten after overtaking Tsolov. Martí and Mansell switched positions in lap 7 and the Spaniard set the attack mode on. Martí overtook Edgar and Mansell followed his footsteps moments later. Martí's recovery drive took two more victims as he overtook Bortoleto and Fornaroli and took the checkered flag in sixth place. Mansell experienced severe tire degradation in the very last laps and ended up in 11th. Barter's late charge allowed him to finish 13th place.
With two rounds to go, Martí sits third in the standings on 100 points, a mere point behind 2nd-classified O'Sullivan. Campos Racing is still fourth on 143 points in the teams' standings.
The penultimate round of the season will take place at Spa-Francorchamps this weekend.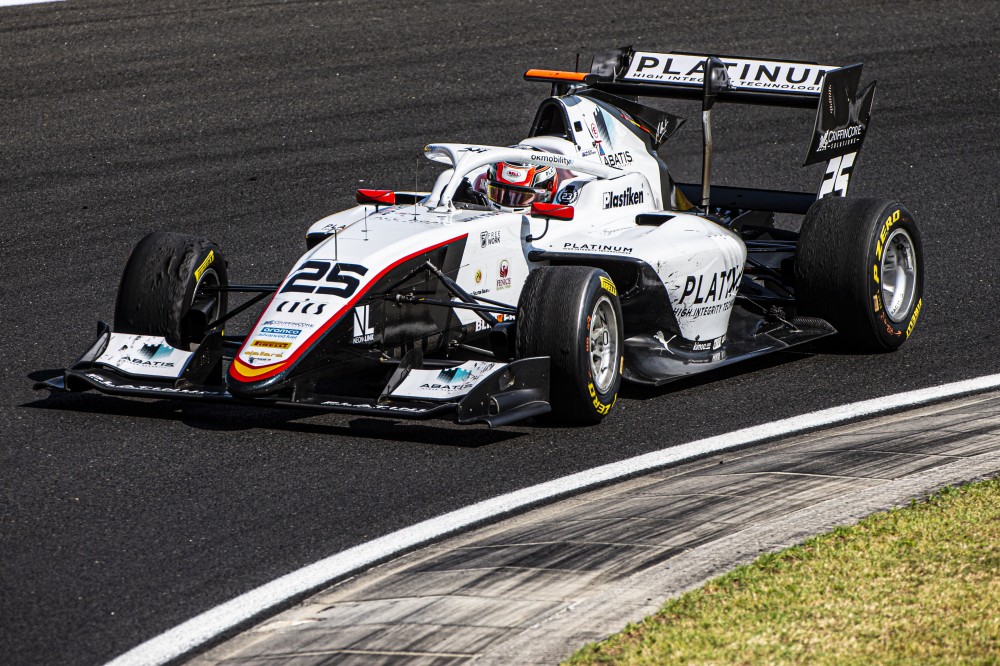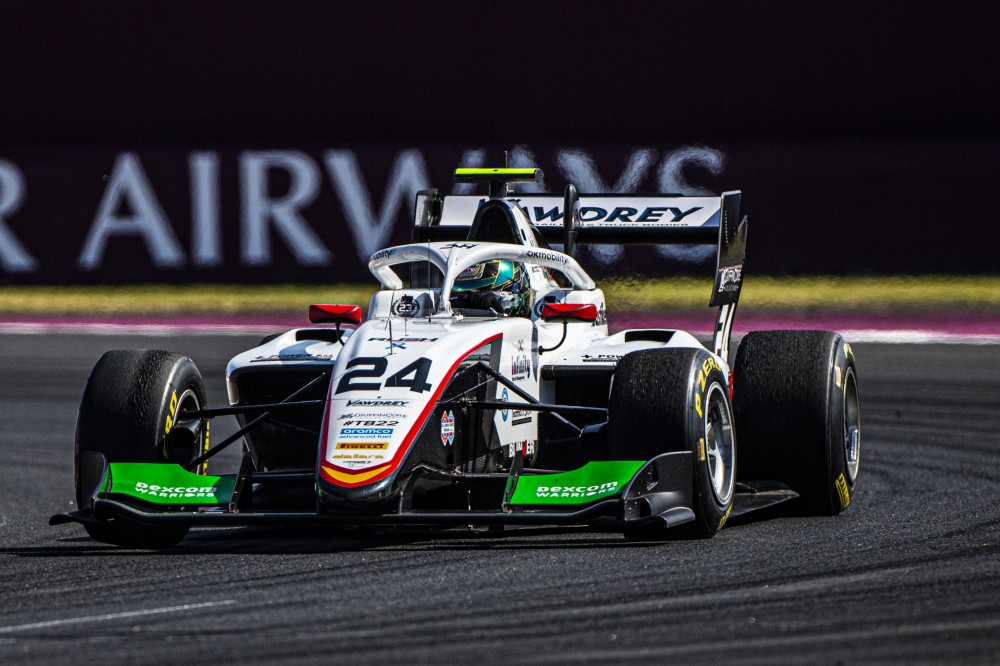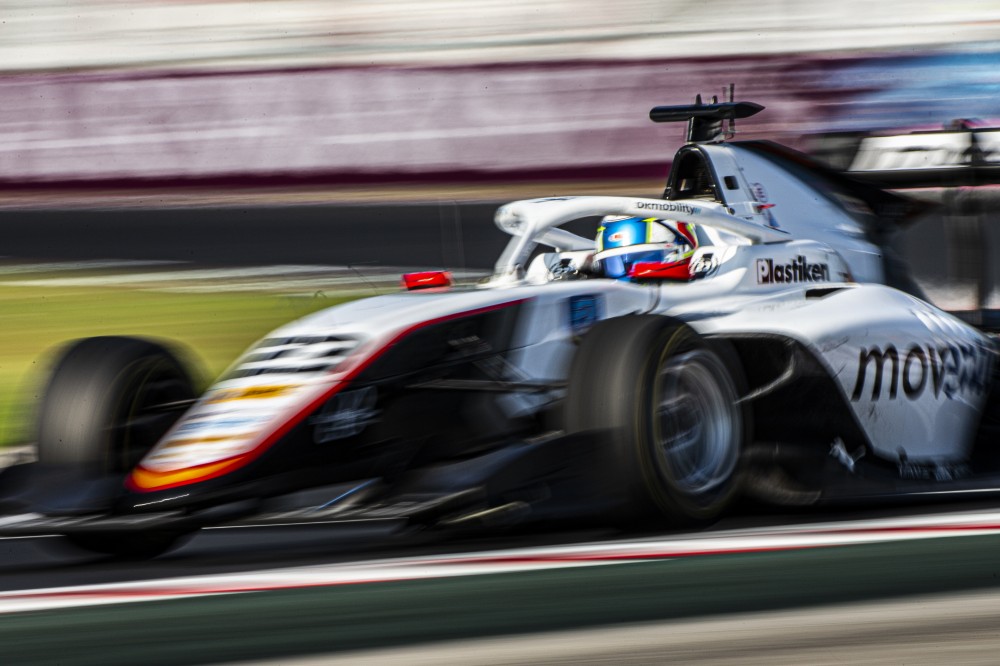 ---