The Italian driver put in masterclass driving in race 1 to storm to his maiden win but he was later given a 5-second penalty for driving more than ten car lengths behind the Safety Car. Colombo still managed to bring two seventh places home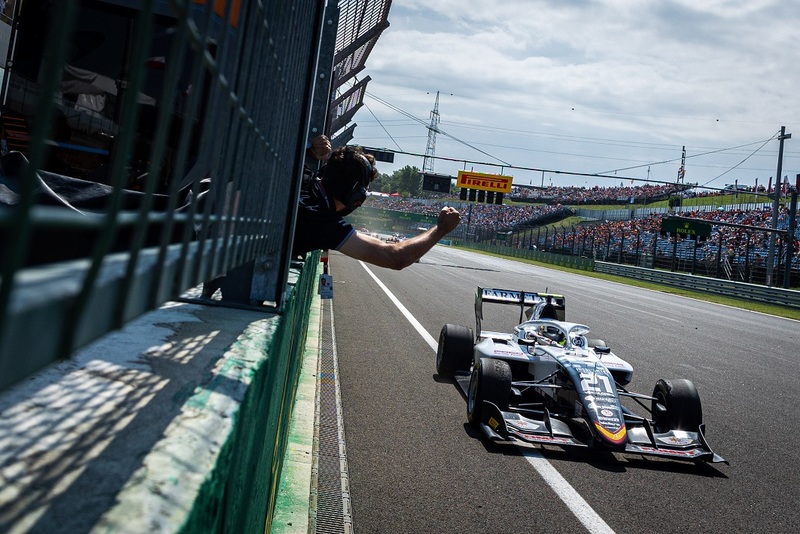 The hard work completed by everybody at Campos Racing finally paid off this weekend as Italian Lorenzo Colombo stormed his maiden FIA Formula 3 win at the Hungaroring. Despite a later penalty deprived Colombo from his win, it was still morale triumph for the Italian and the Spanish-based team who performed excellently throughout the weekend.
Campos Racing and its drivers made a strong start to the weekend in free practice, which took place on Friday morning. There, Colombo sets the 8th-fastest lap time with persona best of 1m33.721s. Belgian Amaury Cordeel and Hungarian Láslzó Tóth also lapped in competitive times. Later in qualifying, despite high temperatures and usual difficulties to put all three sectors together in a clean lap without traffic, Colombo posted a lap time of 1m33.805s. Colombo's lap time left him 11th-fastest and it guaranteed a front row start for race 1. Cordeel scored two green sectors but a small mistake in the third one prevented him from improving his previous lap of 1m34.124s and set to start from 19th. Further adrift, local favorite Tóth qualified in 29th with a lap of 1m34.916s.
On Saturday morning, when the lights went out, Colombo made a strong start and kept Ayumu Iwasa and Olli Caldwell at bay and even got a shot for the lead when he tried to make a brave move around the outside on pole-sitter Jonny Edgar. Colombo kept in DRS range during the opening laps and made a couple of attempts before his definitive attack on lap 8 when he took the lead, just moments later Edgar retired with mechanical problems. From then onwards, Colombo mastered the race and gradually pulled away from Iwasa. Even he managed to set the fastest lap of the race. A safety car was deployed with six laps to go, which ruined his lead, but Colombo at the restart again built a gap to take the checkered flag in first place. Unfortunately, he was later given a 5-second penalty for driving more than ten car lengths behind the safety car as above mentioned and dropped to seventh. Cordeel, who was hit by another rival in the closing stages of the race, finished in 19th place and Tóth crossed the finish line in 27th place.
In the afternoon, Colombo set to start from 6th on the reverse grid for race 2. Despite the Italian lost two places in the first lap, Colombo's pace was pretty strong but overtaking is always tricky at the Hungaroring. Anyway, Colombo managed to gain another place in the last minutes after moving past Jack Doohan with a few laps to go. In clean air, Colombo gradually improved his lap times and took the checkered flag in seventh place as one of the fastest drivers in the closing stages. Tóth finished in 23rd lap after completing a good race with Cordeel retiring early from the race.
Sunday saw a rainy race 3 in which drivers were forced to cope with very low levels of grip. Colombo took no risks at the start and after the opening lap he was running in 11th place. Colombo started to look after his tires as the track begins to dry by the halfway point but he still pushed harder in the final laps to have a chance into the points scoring a streak of fastest laps while running in 12th place. With two laps to go, Colombo overtook Iwasa on the outside to move up to 11th. A safety car was deployed in the final two laps as a result of an incident in which Tóth was caught, which forced him to retire when he crashed into another car stopped in the middle of the track. Cordeel, who also spun after a light clash with a rival, finished 25th.
The FIA Formula 3 Championship now enters the summer break with round 5 scheduled at Spa-Francorchamps in late August.
Photo credit: Dutch Photo Agency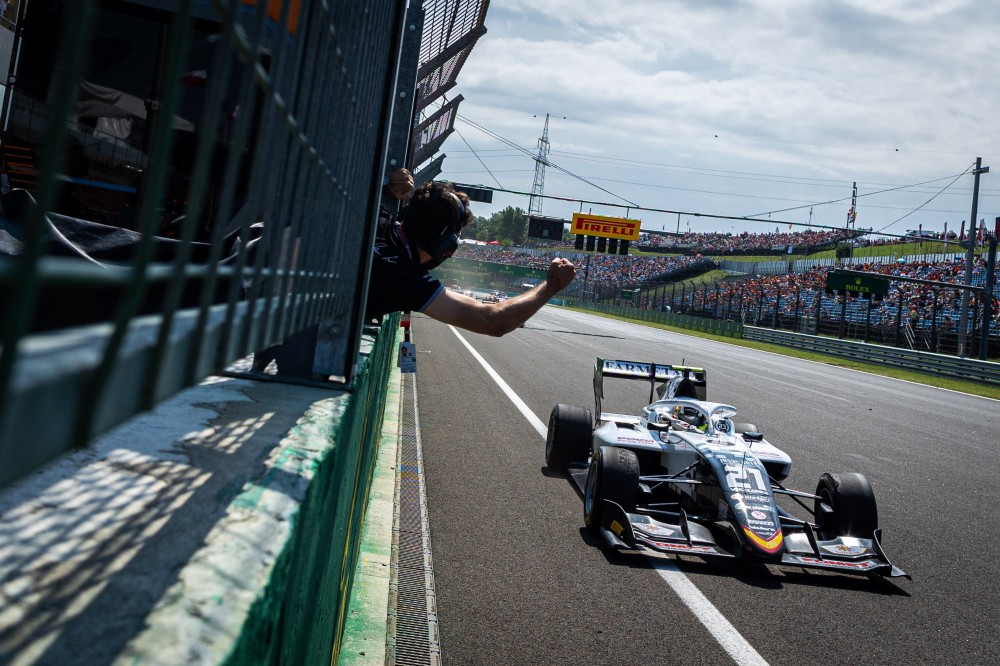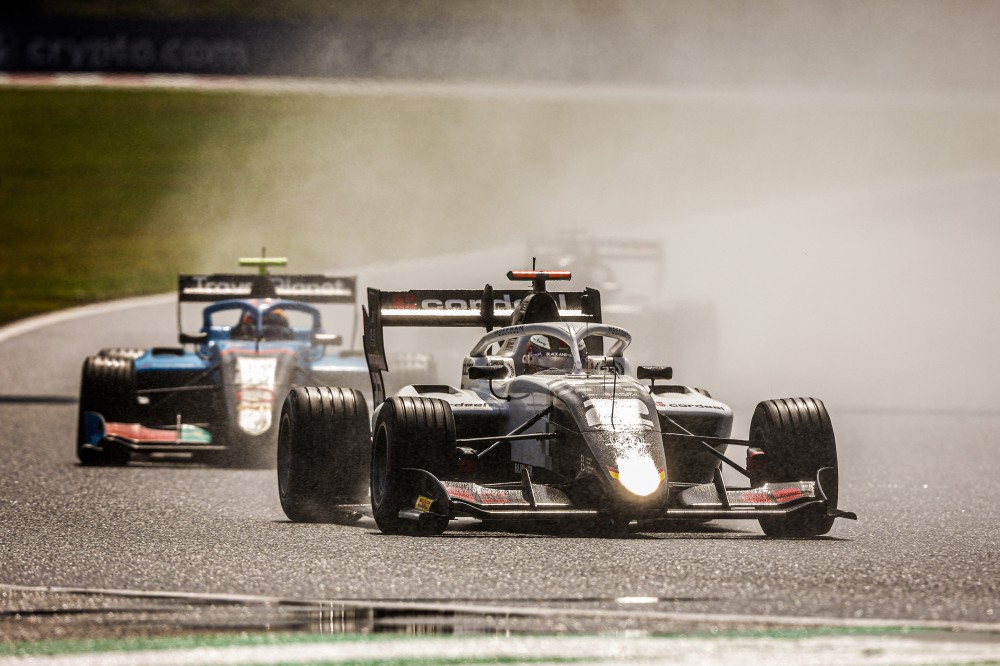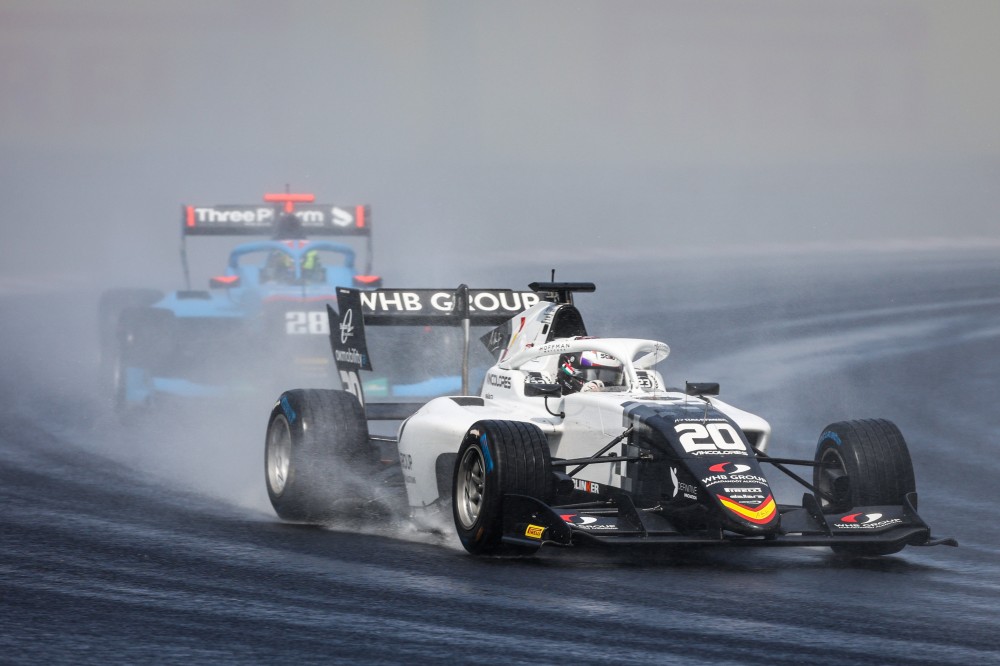 ---