After Colombo clinched another win in the series in race 1, the Italian driver completed two other strong races at Spa-Francorchamps. Tóth made it to the finish twice with local favorite Cordeel not having Lady Luck on his side throughout the weekend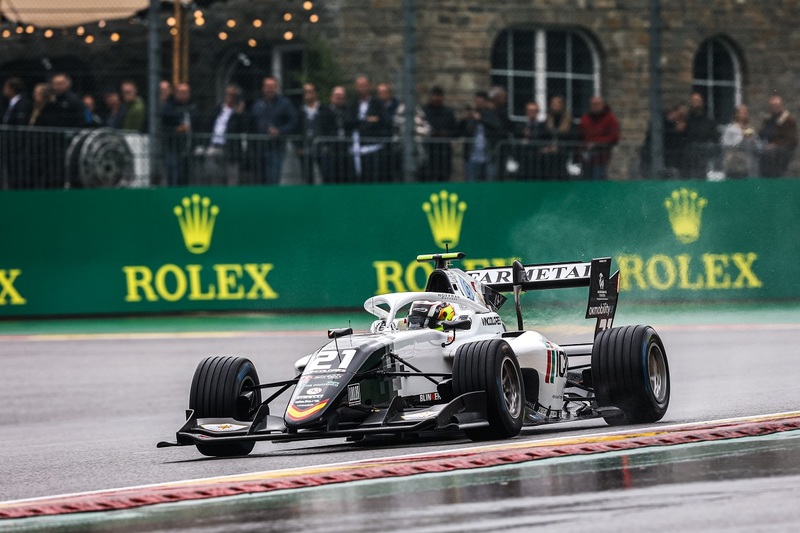 Campos Racing wrapped up the Belgian FIA Formula 3 Championship round with very positive feelings for the upcoming events on the 2021 calendar. Campos Racing, which secured its first win of the current FIA F3 season thanks to Lorenzo Colombo on Saturday, demonstrated another major leap forward in competiveness at Spa-Francorchamps. The Belgian venue is a powerful morale booster for the remainder events of the season.
Colombo, after taking his dominant race 1 win in the morning, started 12th on the reverse grid for race 2, which took part on a damp track but with chance of rain at 80% and still plenty of spray. The Italian dropped six places on the opening lap, in fact his teammate Amaury Cordeel overtook him. From then onwards, Colombo put in a brilliant recovery drive in which he managed to move past several drivers, including Matteo Nannini at La Source on the outside. After 16 laps, Colombo took the checkered flag in 14th place. Unfortunately, Cordeel's hopes to score a strong result ended when the Belgian driver and Calan Williams made contact at Eau Rouge. Cordeel fortunately escaped unhurt. Hungarian László Tóth finished in 22nd putting more valuable experience under such difficult conditions.
Cordeel's car were completely rebuilt at night by Campos Racing and it was in perfect shape for Sunday's race 3. It was declared wet race despite it stopped raining a few minutes before the start but rain drops started to fall once again. As a result, it was a launching start and it was a 14-lap race because the field spent three laps behind the safety car. Colombo had an exciting start fighting with the likes of Dennis Hauger, Arthur Leclerc, Jak Crawford and Olli Caldwell. Later in the race, Colombo got past Jonathan Hoggard firstly and later Roman Stanek. Finally, Colombo crossed the finish line in 14th place right behind Ayumu Iwasa, with whom had a lively battle for most of the race. Tóth finished in 23rd place with Cordeel being forced to retire after he was shown the black and orange flag for a brake light issue.
Colombo now sits 15th on 24 points in the drivers' standings with Campos Racing currently lying 8th after gaining two places in the teams' standings.
The FIA Formula 3 Championship doesn't stop as the sixth and penultimate round of the season takes place at Zandvoort next weekend.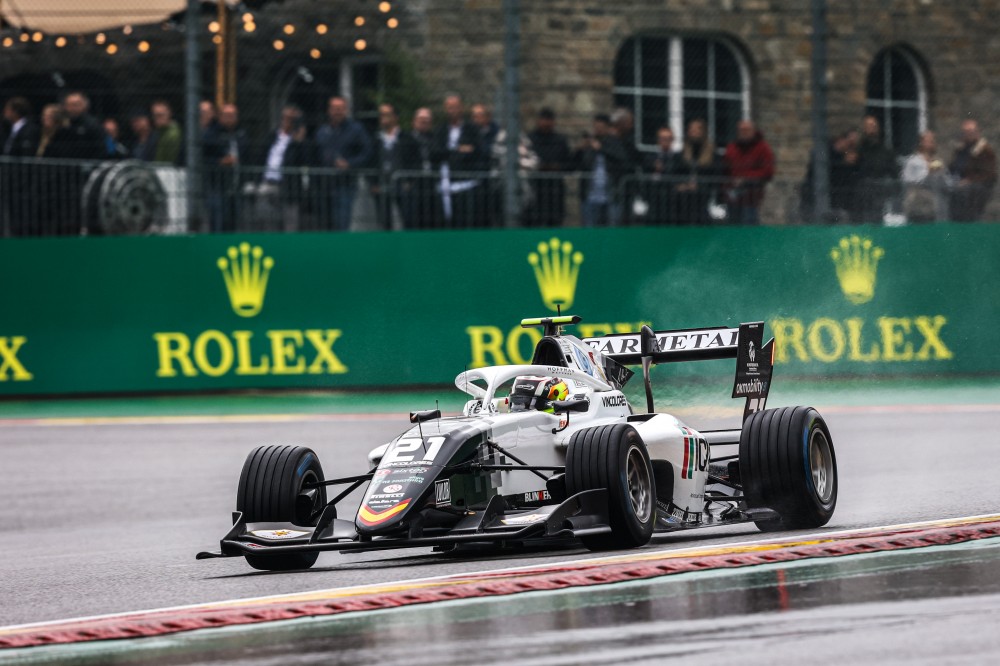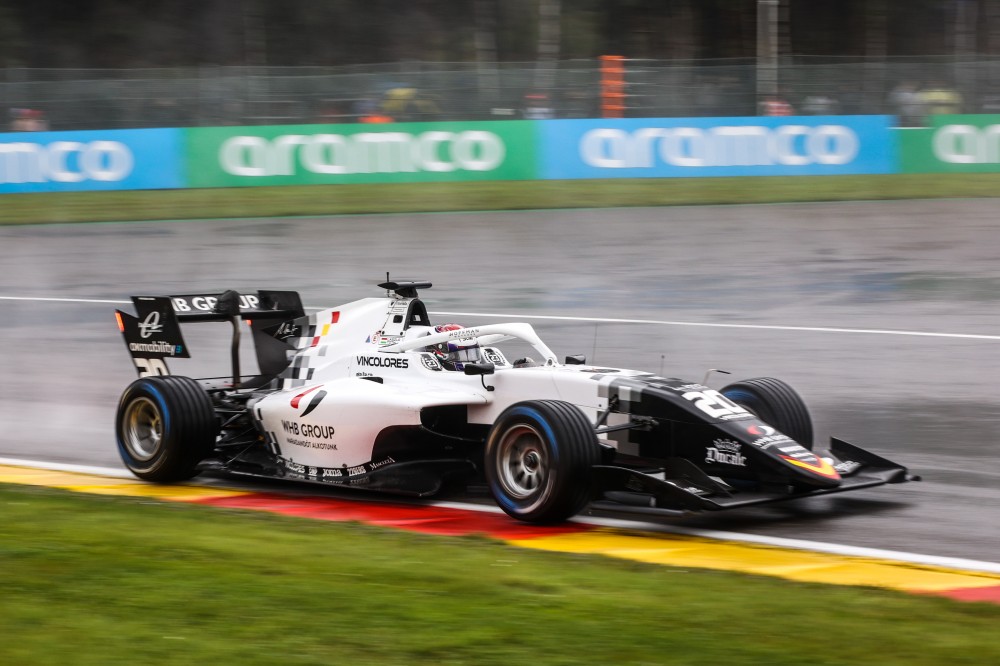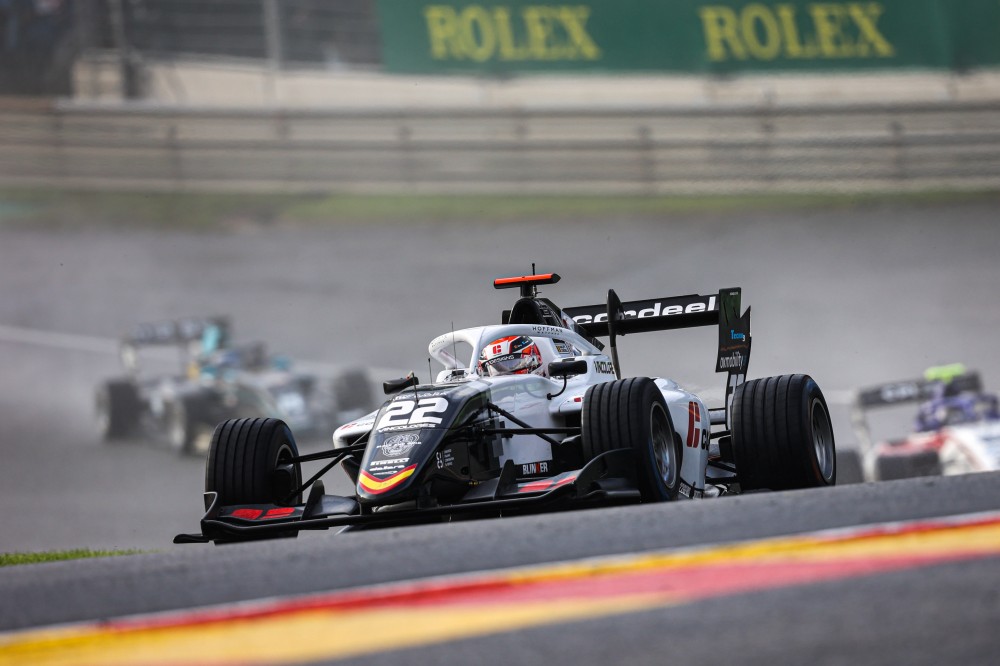 ---