Spaniard Merhi, in the MoonMobile car, ran in podium places for almost the entire feature race at the Red Bull Ring and brought a third-place home despite a polemical 5-second time penalty. Caldwell completed the strong overall performance of Campos Racing with sixth place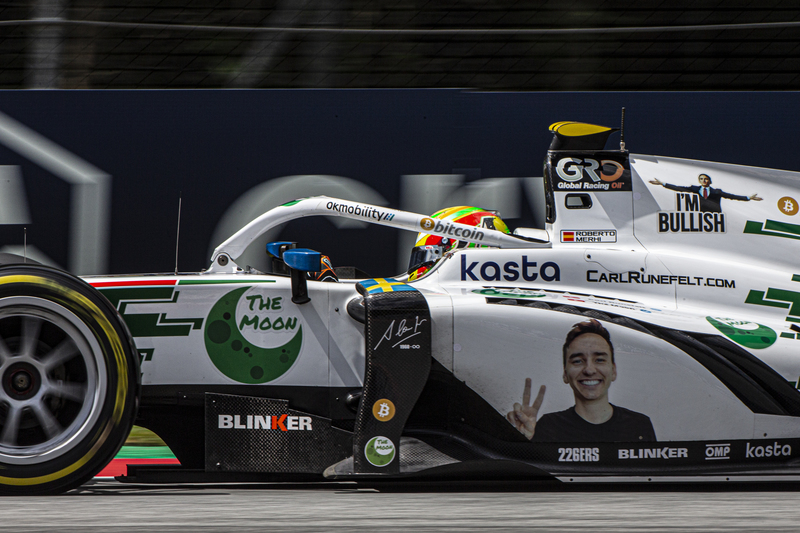 Campos Racing has fought back at the Red Bull Ring circuit this weekend, which hosted the eighth round of the 2022 FIA Formula 2 Championship season. After a difficult start to the weekend, Briton Olli Caldwell and Spaniard Roberto Merhi, who is replacing injured Ralph Boschung at the wheel of the MoonMobile Dallara F2 car, delivered a superb performance in Spielberg, on the whole the strongest weekend of the F2 season so far.
After problematic Friday and Saturday, Sunday was a completely new chapter with feature race consisting of 40 laps. After early morning rain, track was damp and Campos Racing and their drivers made the right call starting on the soft compound, instead wet tires as many of the frontrunners. When the lights went out, Merhi and Caldwell pushed as hard as possible and gained many places in the opening stages of the race. After one lap, Merhi had moved up to 13th and Caldwell was running four places adrift. Both Campos Racing drivers continued charging and, after seven laps, they were running in the top-ten. Just before the mandatory pit stop, Merhi was running in the top-three and Caldwell was up to sixth.
Merhi made his mandatory pit stop on lap 13 and Campos Racing made a superb work and rejoined still in third place. Caldwell pitted on the following lap and was back on track in the top ten. Merhi and Caldwell mastered tire wear and degradation focusing in the final laps of the race. Lap by lap, Merhi was keeping Logan Sargeant and Enzo Fittipaldi at bay and his sights turned in second-place Jehan Daruvala. The Spaniard finally moved past Daruvala with two laps to go with a fantastic move at T4.
Unfortunately, he was given a 5-second time penalty for track limits – which Sporting Officials couldn't prove- and dropped to fifth after the checkered flag. But the classification was still to see an earthquake as race winner Richard Verschoor couldn't provide the 0.8kg of fuel required for scrutineering and it was subsequently disqualified. Besides, Daruvala received post-race drive through penalty, converted to 20-second penalty in the classification and dropped from second to 12th. As a result, Merhi moved up to third and inherited a well-deserved podium finish in the MoonMobile car. Caldwell's performance was outstanding and he crossed the finish line in 6th place, his season's high result.
The ninth round of the 2022 FIA F2 season will take place at super-fast Paul Ricard circuit in two weeks' time.
Adrián Campos (Campos Racing Team Principal): "I'm very pleased because we could finally prove our full potential. The strategy was definitely the right call and both pit stops were fast, clean operations. Roberto and Olli delivered fantastic performances with great pace on both tire compounds. I feel really happy for them. However, I also feel sad for Sporting Officials coudn't show us that Roberto exceded track limits more than three times. So, no time penalty should have been applied. This said, although time penalty could have been fair, track limits decisions are turning into a very troubling subject for everyone."
Roberto Merhi (Campos Racing driver of FIA Formula 2): "I feel very happy with my race today. I could't have dreamed a better comeback to Formula 2. Campos Racing proved to be a top team, giving me a great car, with an incredible pit stop and, despite our strategy was risky, it finally paid off and we were in contention for everything. Despite 5-second penalty left with no chances of winning, I want to thank Campos Racing for such an amazing Racing weekend. And, above all, a big thanks to Ralph and Carl for let me drive the MoonMobile car. I really hope that Ralph be able to return soon."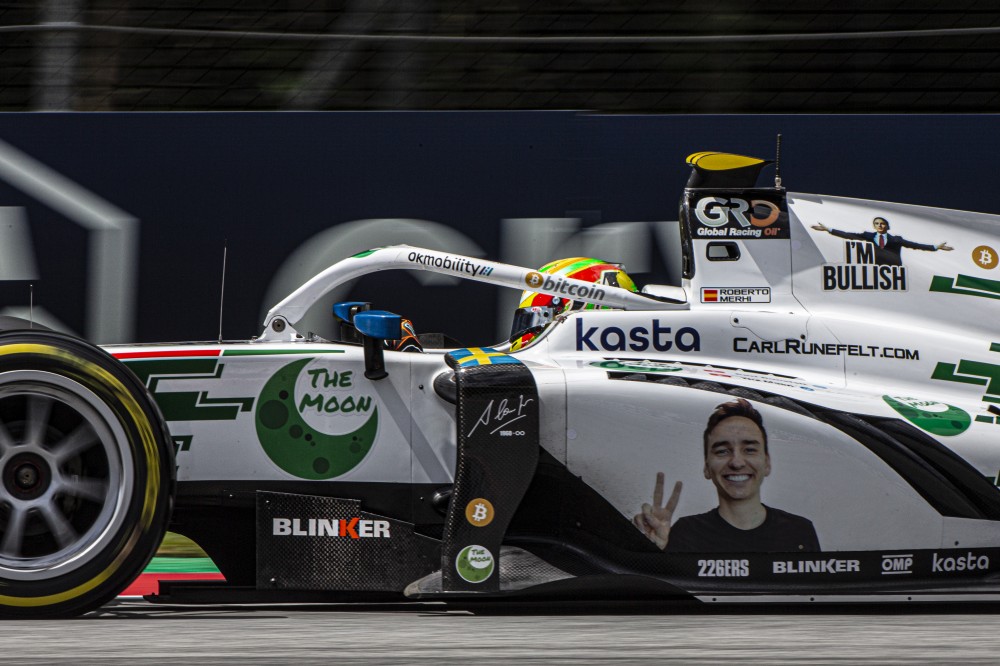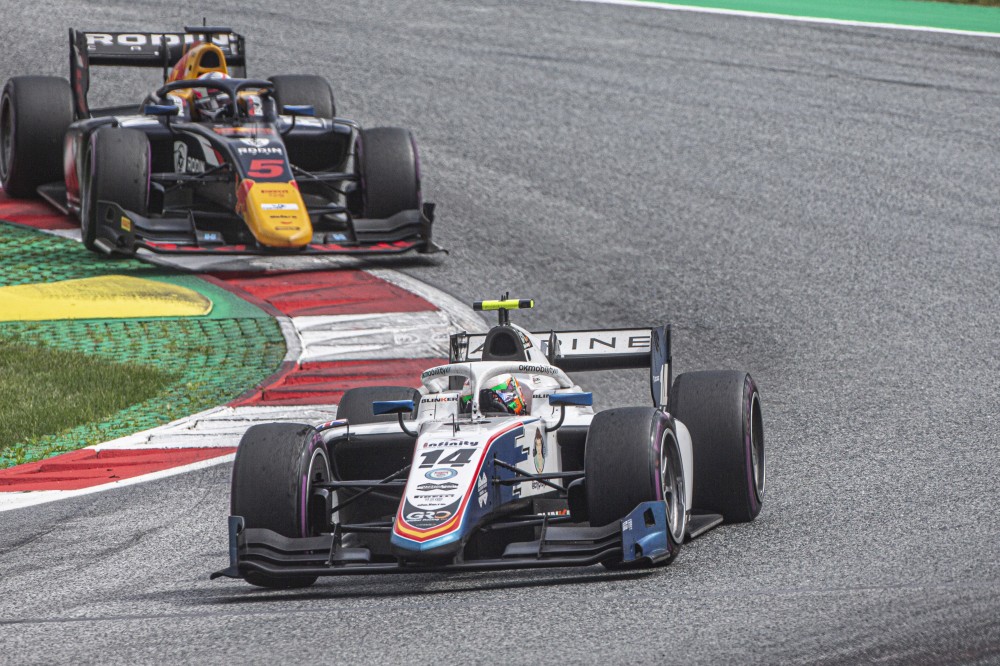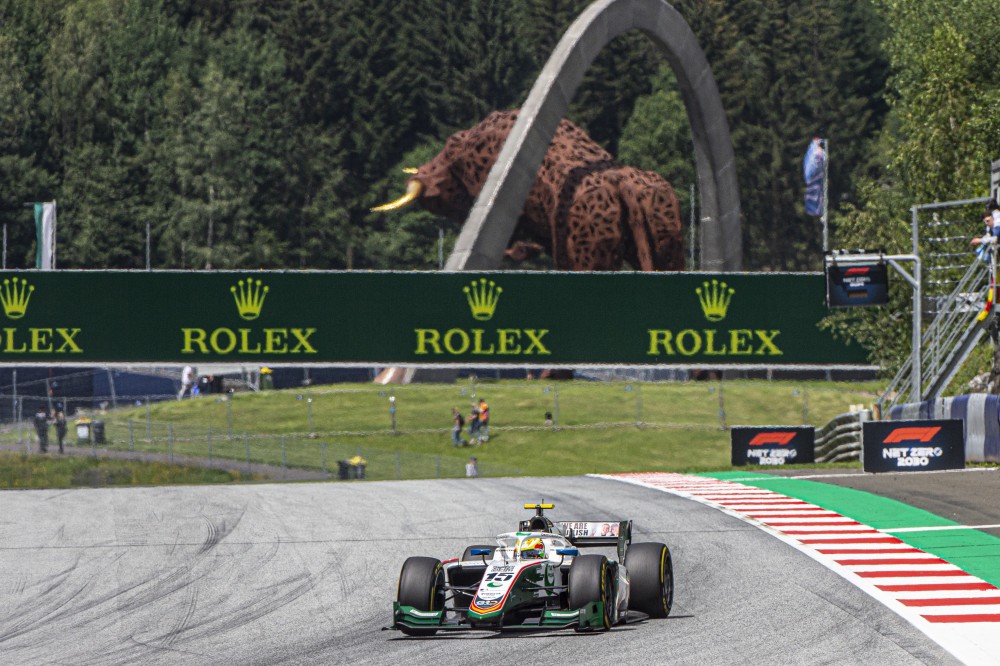 ---