The Briton finished this weekend's sprint race in tenth place. Merhi, at the wheel of the MoonMobile Dallara, put in valuable recovery drives but his chances were dashed starting from the back of the field both days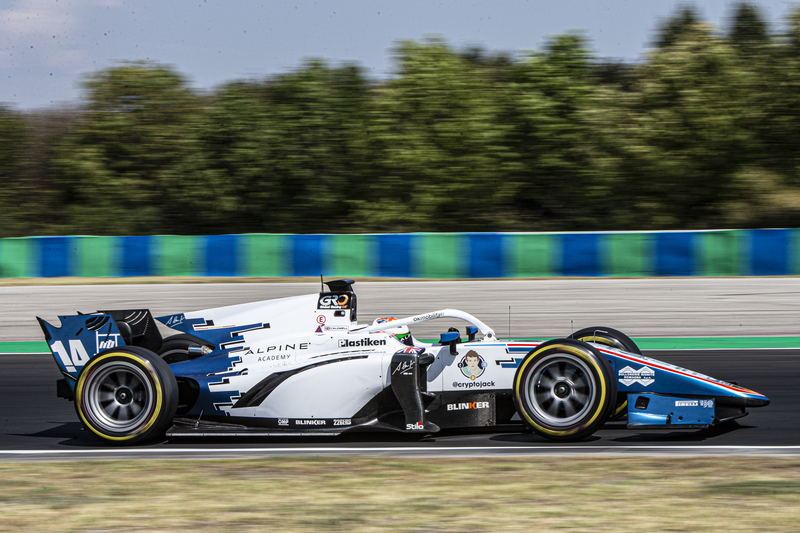 Campos Racing has endured a demanding race weekend at the Hungaroring, which hosted the tenth round of the 2022 FIA Formula 2 Championship season, with its drivers Olli Caldwell and Roberto Merhi. Briton Caldwell scored another top-ten result with a solid performance on Saturday. Merhi, driving Ralph Boschung's MoonMobile Dallara car, pushed as hard as always in both races but unfortunately he couldn't improve a 14th place finish in the sprint race.
On Friday, Caldwell and Merhi completed 39 laps during the free practice session held in the morning. Caldwell posted a lap time of 1m30.415s and Merhi was just slightly slower with a personal best of 1m30.824s. Later in qualifying, Caldwell clocked a lap time of 1m29.870s on his first flying lap with Merhi putting a time of 1m30.265s to his name. With ten minutes to go, Caldwell provisionally scored the fastest lap of 1m28.803s running off sequence to avoid traffic. Merhi also lowered his personal best time to score a lap of 1m29.547s. Caldwell would line up 13th on the starting grid, his best result of the season, and Merhi set to start from 20th.
Saturday's sprint race, consisting of 28 laps, took place in dry conditions but with the threat of rain. When the lights went out, both Caldwell and Merhi gained several places. The Briton moved up to 11th with Merhi further adrift in 16th. After a brief safety car period, as a result of Dennis Hauger stopping on track, Caldwell continued putting Richard Verschoor under pressure by scoring a purple first sector. Caldwell finally gained two places as Verschoor and Jehan Daruvala pitted for fresh tires. Merhi, who had started on the soft compound, also pitted for a set of new tires. When the checkered flag dropped, Caldwell finished in tenth place. Merhi crossed the finish line in 14th place with his final rush.
On Sunday, the feature race consisted of 37 long laps. Both Campos Racing drivers started on the soft compound. Despite they lost some places at the start, as it made no sense to take any risks on the first lap, Caldwell and Merhi increased their pace before making his mandatory pit stops on lap 7 and 9. They faced a double challenge, to attack and nurse tires to make it to finish. Both Campos Racing-run Dallaras were making progress in the field until the last moments of the race. Merhi was hit by Roy Nissany and the Spaniard was forced to retire with three laps to go and in the same way Caldwell was out of the race on the penultimate lap due to another race incident.
The eleventh round of the 2022 FIA Formula 2 Championship season will take place at Spa-Francorchamps, just after the summer break, on 27-28 August.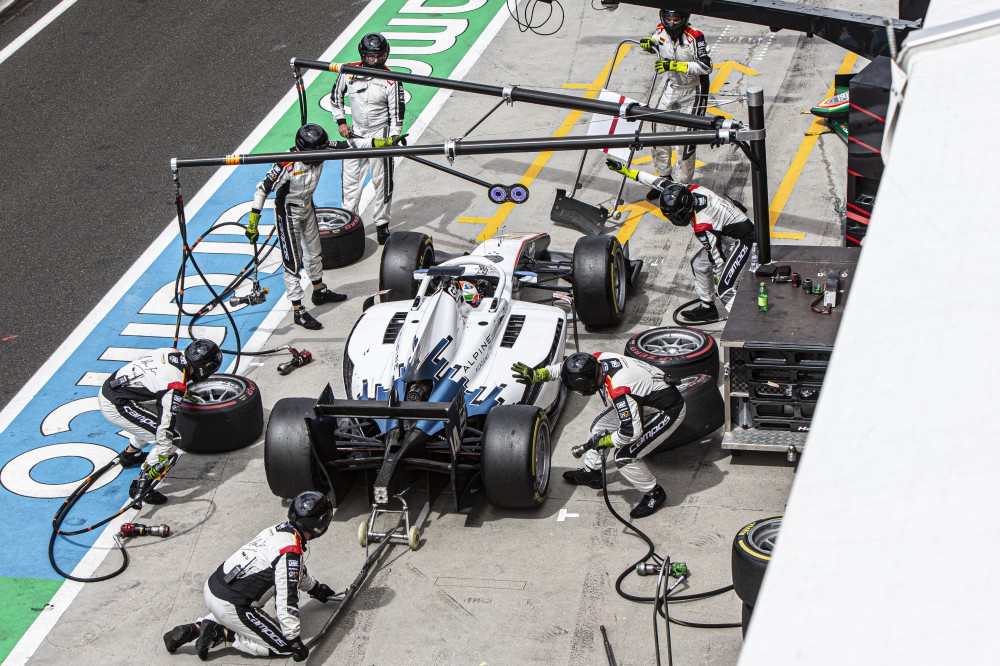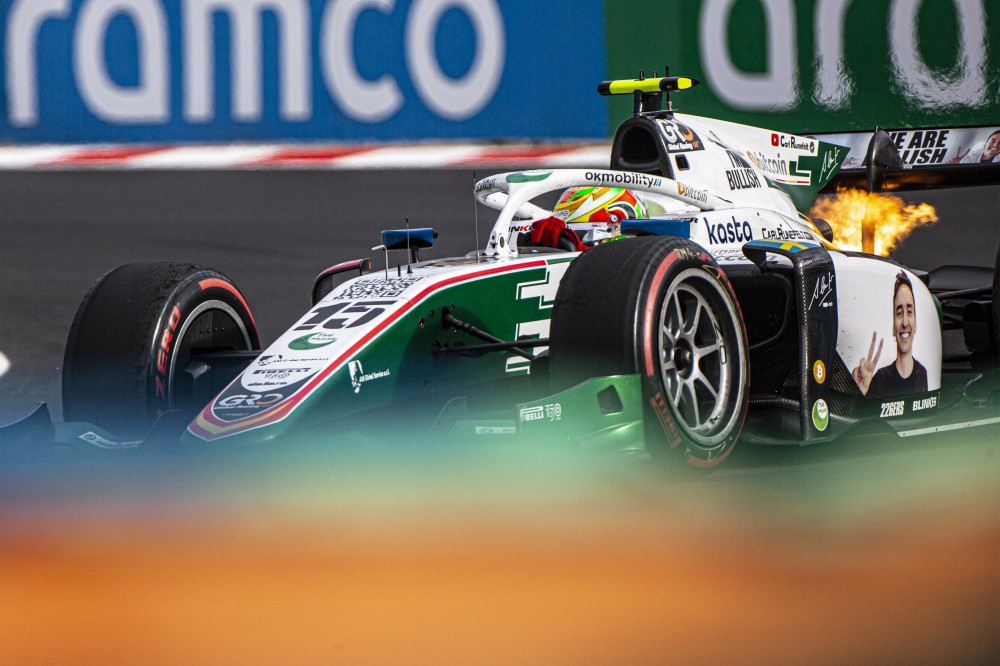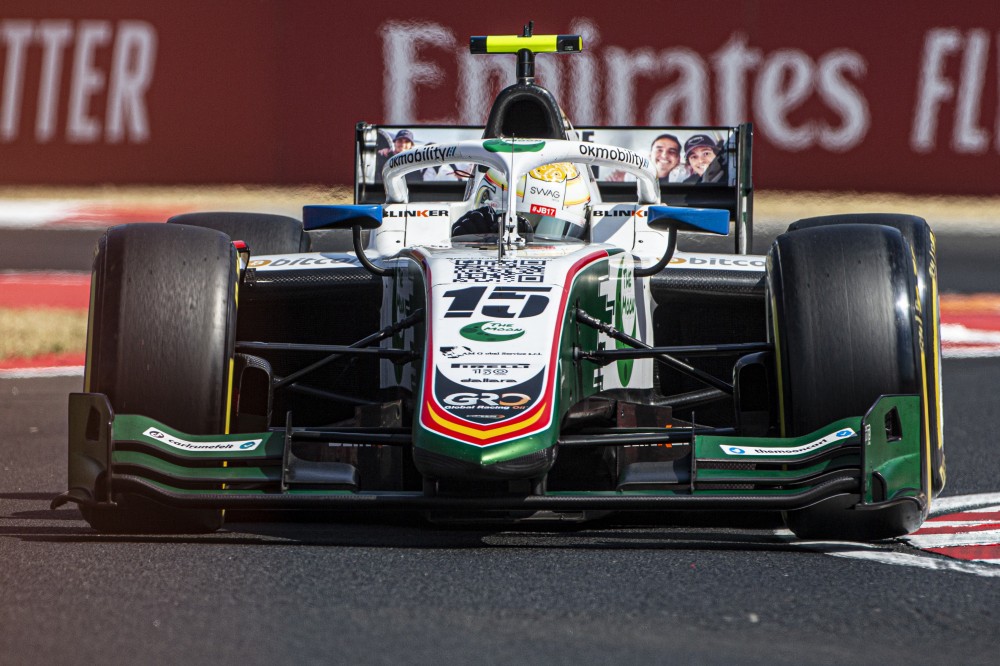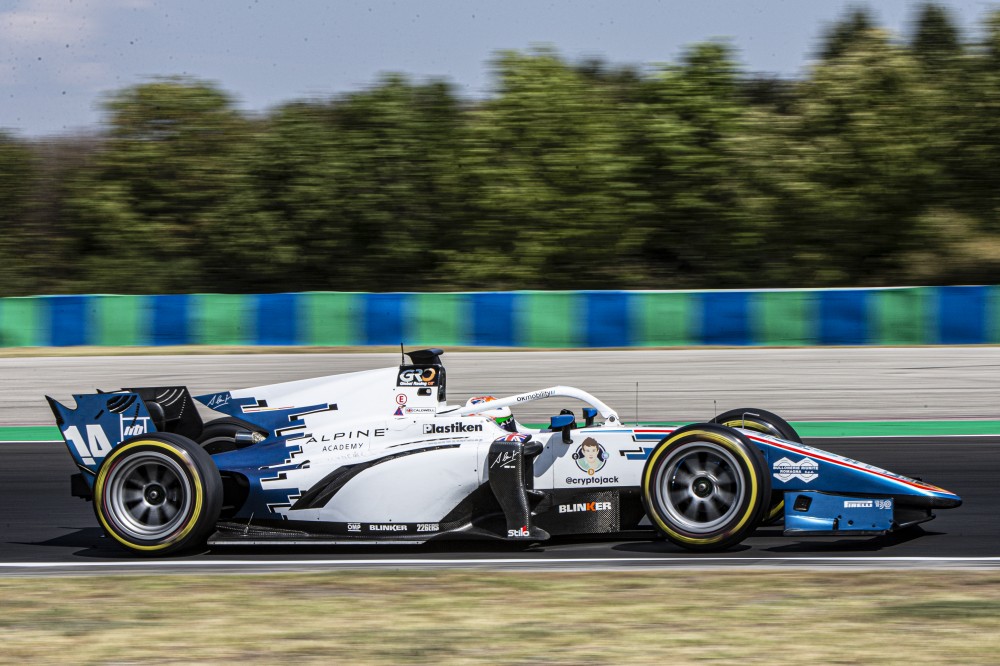 ---