Beckmann will team up with full-season driver Boschung in one of the Campos Racing-run Dallara F2 cars at Monza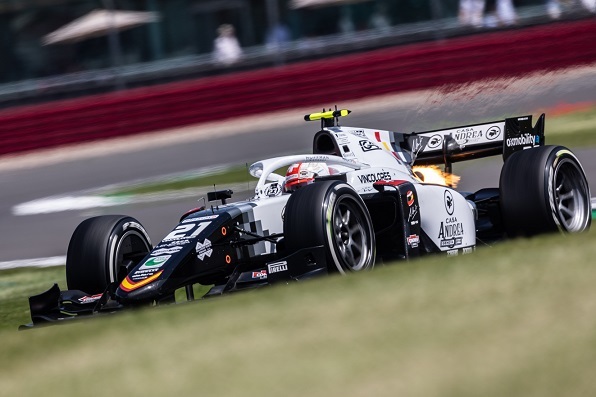 Campos Racing is pleased to announce that David Beckmann will be joining its FIA Formula 2 squad at Monza, with the Italian round hosting the fifth round of the 2021 season. Beckmann will be driving the #20 car this weekend. Previously, Brazilian Gianluca Petecof and Italian Matteo Nannini contested past rounds of the FIA Formula 2.
Beckmann, who was born in Iserlohn (Germany) on 27 April 2000, has become a regular podium contender in every single championship he has entered since stepping up to single-seater ladder. The German youngster finished fourth in the 2015 Italian F4 Championship before making his debut in the GP3 Series ranking 5th in the drivers' standings. More recently, Beckmann contested the FIA Formula 3 and then FIA Formula 2, the latter also seeing him achieve rostrum finishes twice.
After a two-month hiatus, the Spanish-based team heads to Italy for another triple header of FIA Formula 2 action in which is always one of the highlights of the season. Swiss racer Ralph Boschung and newcomer Beckmann will be expecting a strong run on Italian soil. Boschung currently sits 11th in the drivers' standings with 36 points to his name after finishing five times in the top-six so far. Beckmann will be eying his best result of the season. Campos Racing sits seventh in the teams' standings on 36 points, tied on points with DAMS.
Monza is a historic track near the eponymous town and it is equally beloved by drivers and fans. It isn't by accident that the Lombard track is popularly known as Italy's "Temple of Speed" because of its high average speeds. Monza was built in 1922 and the original oval banking was used until 1961 but it still encapsulates all its traditions and storied history. Engineers focus on low downforce settings for Monza, which clearly increases the work for the tires due to mechanical grip. Besides, both acceleration and braking are key factors in order to be competitive there. Kerbs and slipstreaming team work are two other classic characteristics of Monza. Last but not least, overtaking is easier at Monza and it makes qualifying less crucial.
Free practice and qualifying sessions will take place on Friday at 11.20 and 16.50 respectively. As usual, both sprint races will take place on Saturday at 08.50 and 14.45 and Sunday will be devoted to the feature race, which includes a mandatory pit-stop for a tire change, at 10.25. All times are CET.
Adrián Campos-Suñer Torres (Campos Racing Sporting Director): "Monza is one of the most iconic and fastest circuits on the calendar and we expect to be competitive over the weekend in order to collect as much points as possible. Of course, I would like to extend a very warm welcome to David Beckmann. It's amazing to have such a talented driver with us because teaming up with Raplh (Boschung), we have an extraordinarily strong line-up with two youngsters of bright future. We would like to have him defending the Campos Racing colors after Monza, and we are working to do it possible."
Ralph Boschung (Campos Racing Driver of FIA Formula 2): "It's been a few years since I last drove in Monza, that's why I'm really looking forward to getting back on this iconic track. It will be a very close battle all weekend and I'm hoping to score more points for my team."
David Beckmann (Campos Racing Driver of FIA Formula 2): "I'm extremely happy joining Campos Racing and continue contesting the FIA Formula 2 Championship at Monza. Campos Racing is a strong, experienced team and has a long tradition working with very talented and successful drivers. We would be amazing to translate this first chance into a long-term partnership but let's take everything step by step. I want to prove my speed at Monza and build on it scoring some good points for Campos Racing."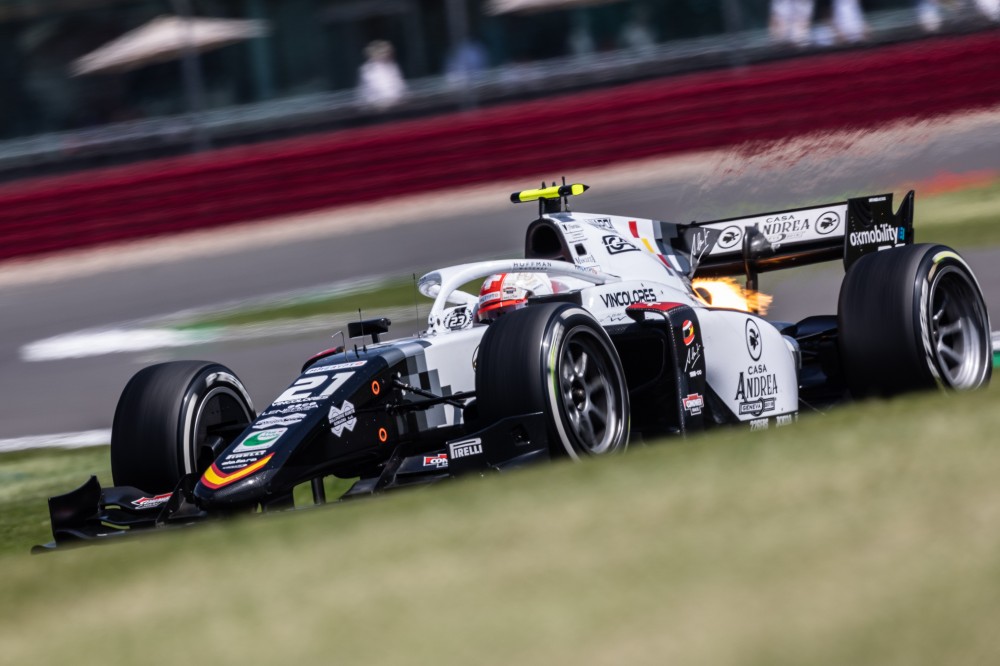 ---