The Spaniard completed a rewarding weekend of F1 Academy at Circuit de la Comunitat Valenciana Ricardo Tormo. Martí stepped onto the podium twice. Lovinfosse made it into the points-paying positions as well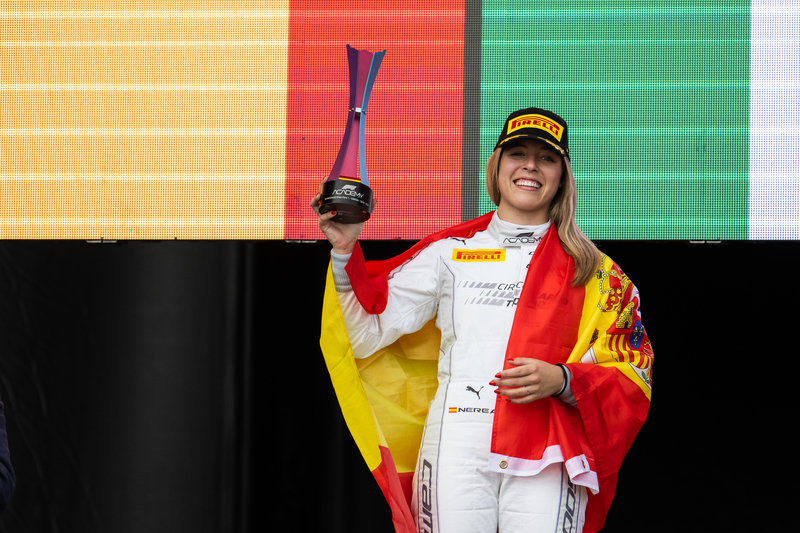 The second event of the 2023 F1 Academy showed brought excellent news for Campos Racing, which contested their home round with podium in prospects. And the Spanish-based racing team clinched two podium finishes thanks to remarkable drives delivered by local star Nerea Martí. Lola Lovinfosse couldn't put herself on the rostrum again but scored valuable points. Maite Cáceres continues making progress in terms of pure performance.
Martí took command of FP1 standings by posting a lap time of 1m34.416s. Cáceres posted a lap of 1m35.279s with Lovinfosse setting a best lap of 1m35.470s. Campos Racing and their drivers took good use of FP2 to gain more experience and made some tweaks on set-up ahead of qualifying. The later proved to be a fertile ground for local favorite Martí as she clinched the pole position in her Campos Racing-run Tatuus with a lap time of 1m35.220s.
On Saturday, Martí dropped to second when the light went out in race 1. Hamda Al Qubaisi overtook Martí at T1 but the Spaniard didn't give up at all. She set the fastest lap of the race and took the checkered flag in second place, in which was her first podium of F1 Academy. Lovinfosse added more points to her tally by finishing in tenth place. Cáceres ended up in 13th place. In the afternoon, the second race saw Lovinfosse placing as the highest driver of Campos Racing in the classification. The French driver finished 8th and Uruguay's Cáceres rounded out the top-ten. Unfortunately, Martí experienced engine issues.
But all changed for Sunday. Spaniard Martí was back in podium contention in his Campos Racing-run Tatuus, In hot summer conditions, Martí started from third on the grid but she moved up to second as soon as the lights went out. Martí squeezed past Abbi Pulling and she set her sights on race leader Marta García. Martí was never more than seconds behind García, but the field got packed when Lovinfosse got a clash from Chloe Grant and was forced to beach her car in the gravel. After 17 laps, Martí took the checkered flag in second place. Cáceres finished in 12th place.
After two rounds and with five more to go, Martí is currently third in the standings on 55 points.
The F1 Academy series will have a second event on Spanish soil as the Circuit de Barcelona-Catalunya is set to host Round 3 on 20-21 May.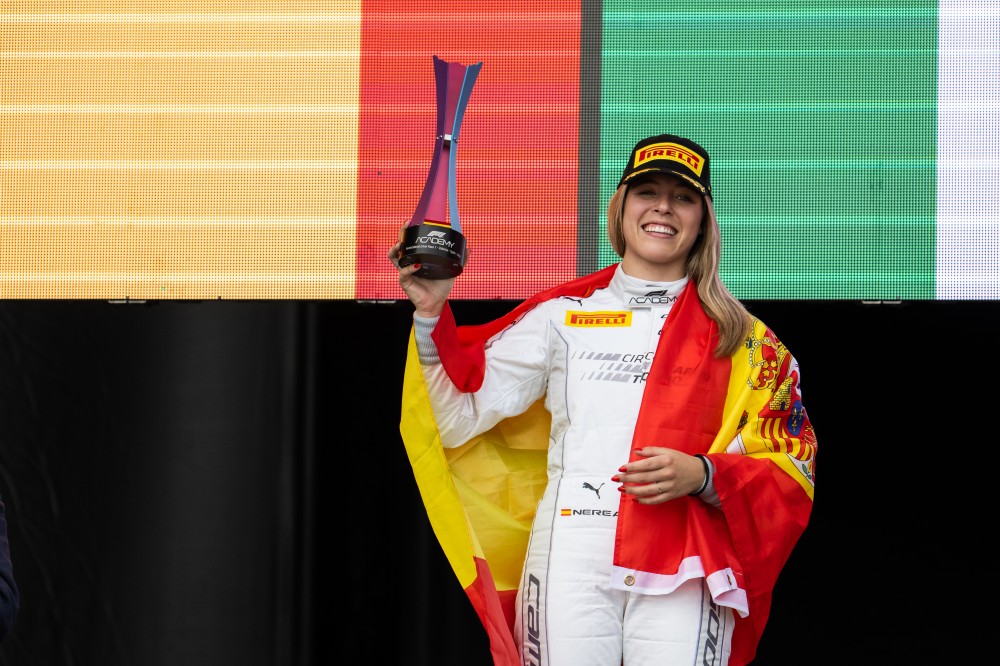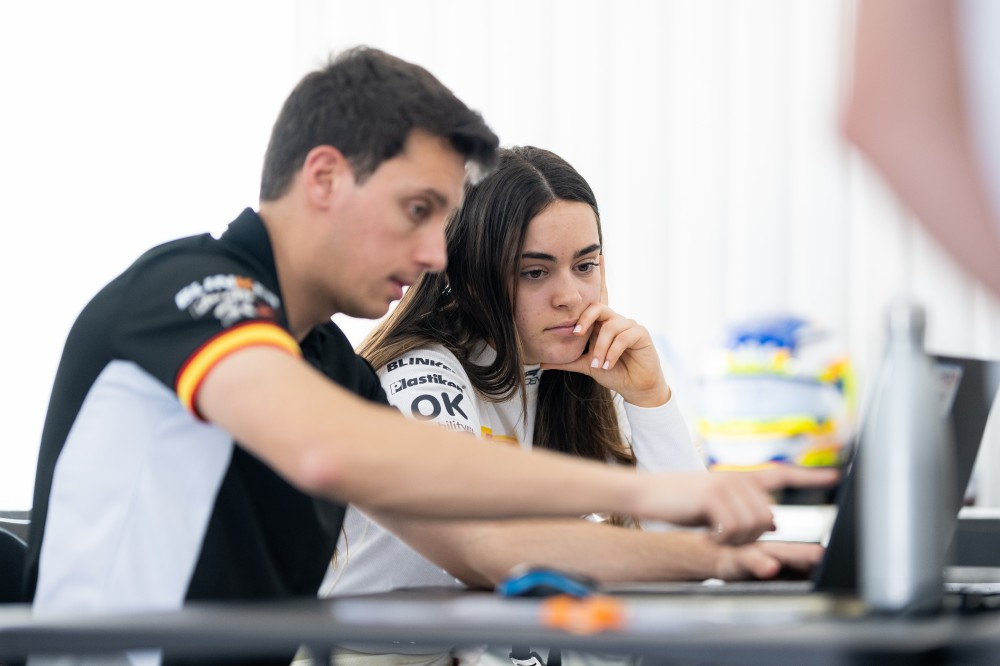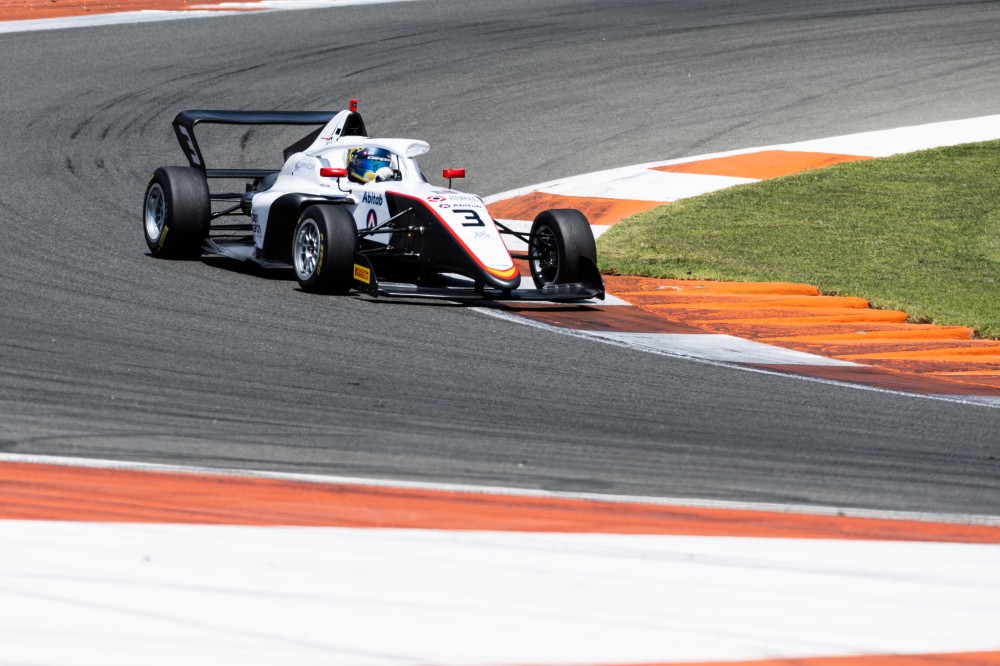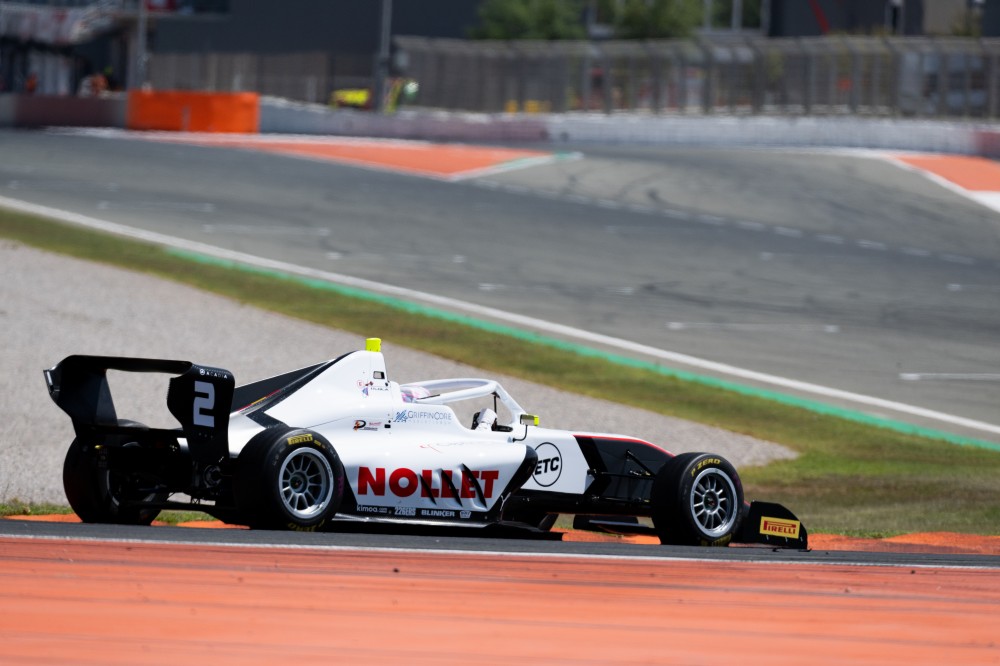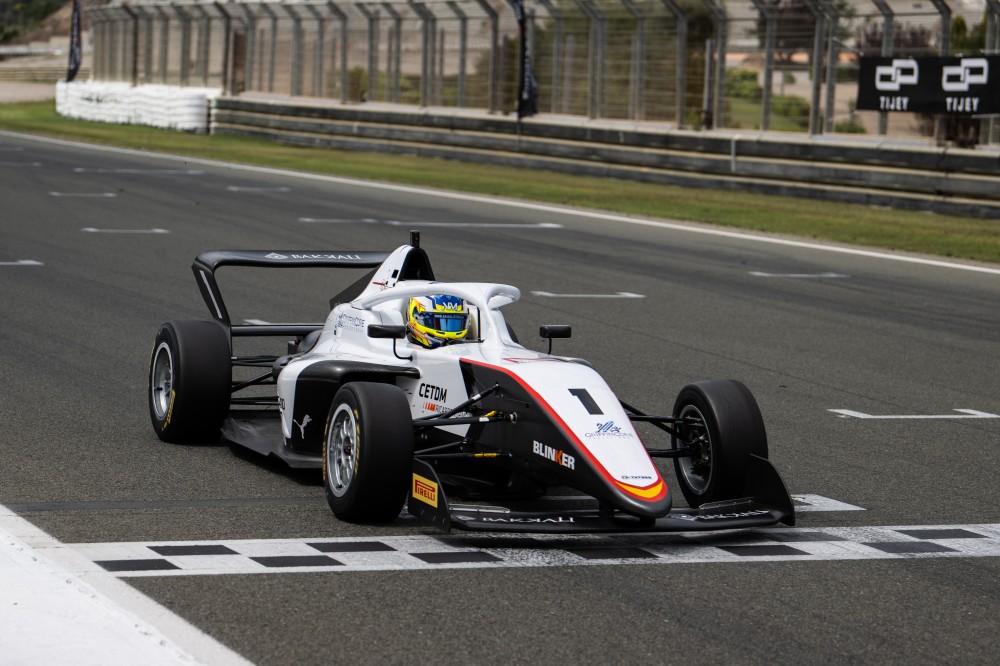 ---