The Italian "Temple of Speed" will host the third round of the season with Campos Racing entering their four-car army for Braschi, Masson, Zanfari and Inthraphuvasak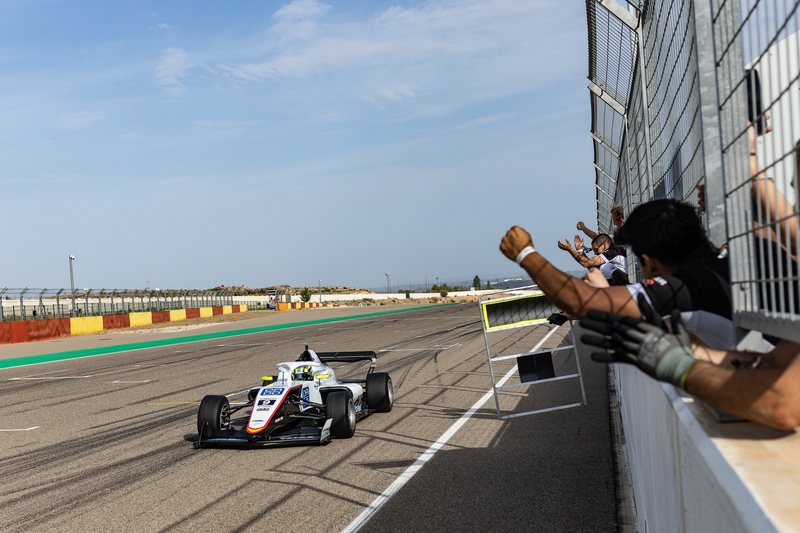 Campos Racing heads to Italy for the third event of the 2023 Eurocup-3 season, which takes place at Autodromo Nazionale di Monza. Following the outstanding performances delivered by their drivers at Spa-Francorchamps and Motorland Aragón, Campos Racing will run their four Tatuus cars for Francesco Braschi, Esteban Masson, Suleiman Zanfari and Tasanapol Inthraphuvasak.
The Spanish-based racing team will arrive in high spirits as their drivers are dominating the all-new series winning three out of four races. At the moment, Italian Braschi sits on top of the drivers' standings on 77 points. Braschi won the first race ever in the Belgian Ardennes and brought a second place home on Sunday. The Italian ace scored two more podium finishes in Alcañiz, where he finished second and third. France's Masson fought back at Motorland following an eventful start to the season in Belgium. Masson clinched both wins and put himself in title contention as is now second in the standings on 68 points.
Rookie drivers Zanfari and Inthraphuvasak will be other two names to take into account at Monza. Zanfari enjoyed his first overall podium in the series at Spa-Francorchamps, where he finished 3rd in a changeable weather conditions race 1. The Moroccan driver claimed a win in the rookies' trophy in Alcañiz and with a third place he is currently leading the class on 80 points. Inthraphuvasak hasn't had Lady Luck on his side. The Thai young gun claimed a win and a third place in the Rookie standings at Spa. Unfortunately, he was forced to retire with technical issues in Alcañiz while leading the race and it also prevented from taking the start in race 2. After two rounds, Inthraphuvasak is fifth in the class.
Campos Racing is also commanding the teams' standings on 151 points with a 39-point advantage on the second team classified.
Monza is always one of the most beloved racing circuits all around the world by drivers and fans. It always provides exciting races with closely-fought battles for the wins. With its long straights, slipstreaming plays a key role both in qualifying and race.
The schedule includes two test sessions of 40 minutes each on Friday morning. In the afternoon, both qualifying sessions will take place at 14.25 and 17.25. Saturday's Race 1 is set to start at 09.50. Race 2 is scheduled on Sunday morning at 09.00. Both races will consist of 30 minutes plus one lap each and will be streamed live on YouTube.
Adrián Campos (Campos Racing Team Principal): "We head to Italy to continue the same positive way already seen at Spa-Francorchamps and Alcañiz. We managed to win three out of four races of Eurocup-3 at Spa-Francorchamps and Alcañiz, and our goal is to extend our winning streak for further consolidating our series leads."
Francesco Braschi (Campos Racing Driver of Eurocup3-): "I'm really happy to return to race in Italy, I'm preparing hard to make a great performance, I can't wait to start the race weekend."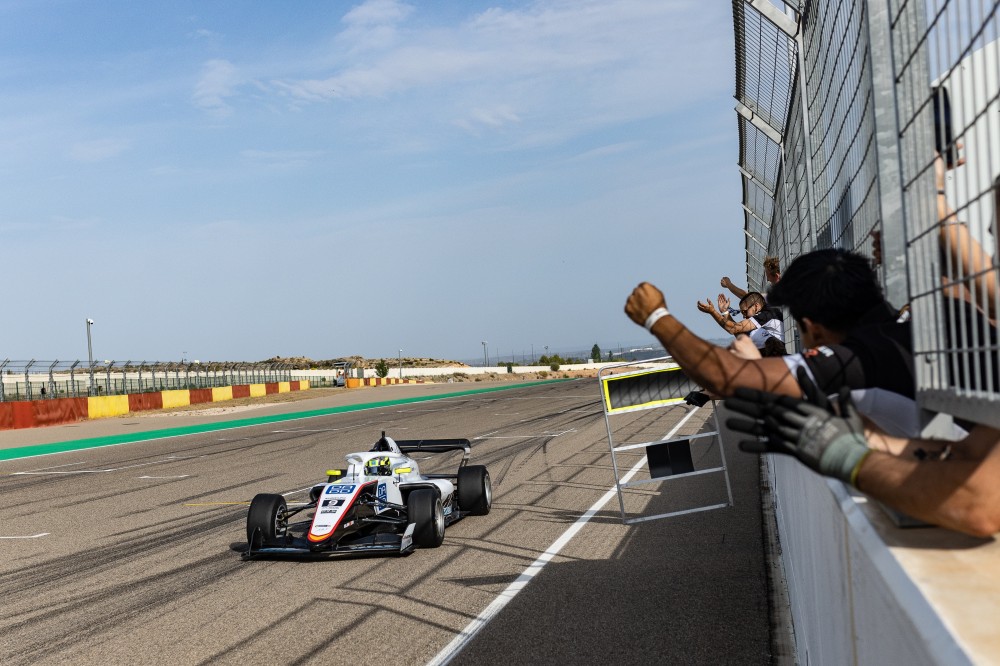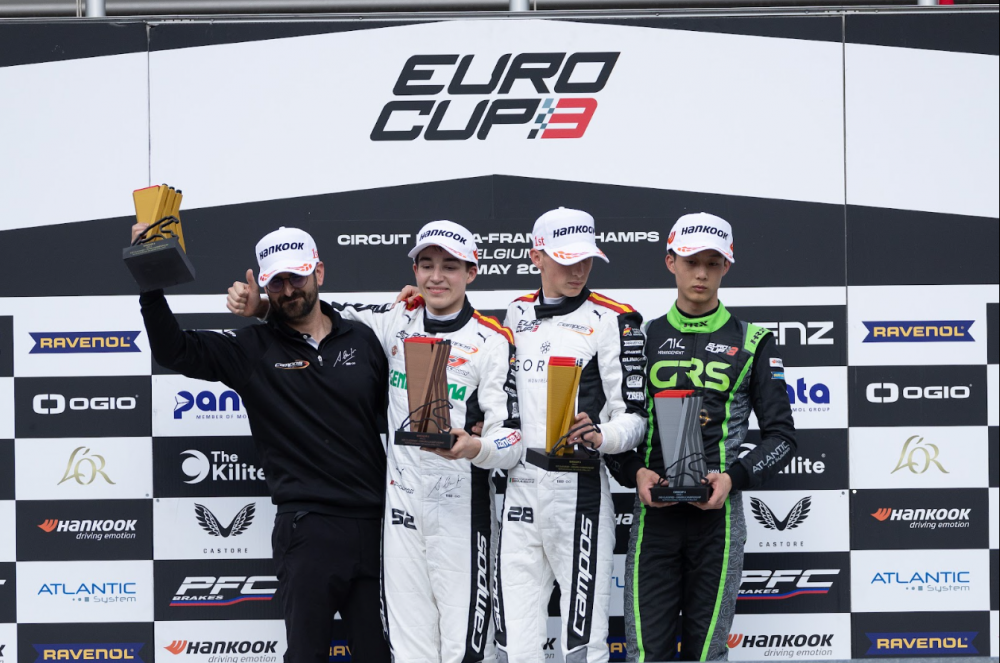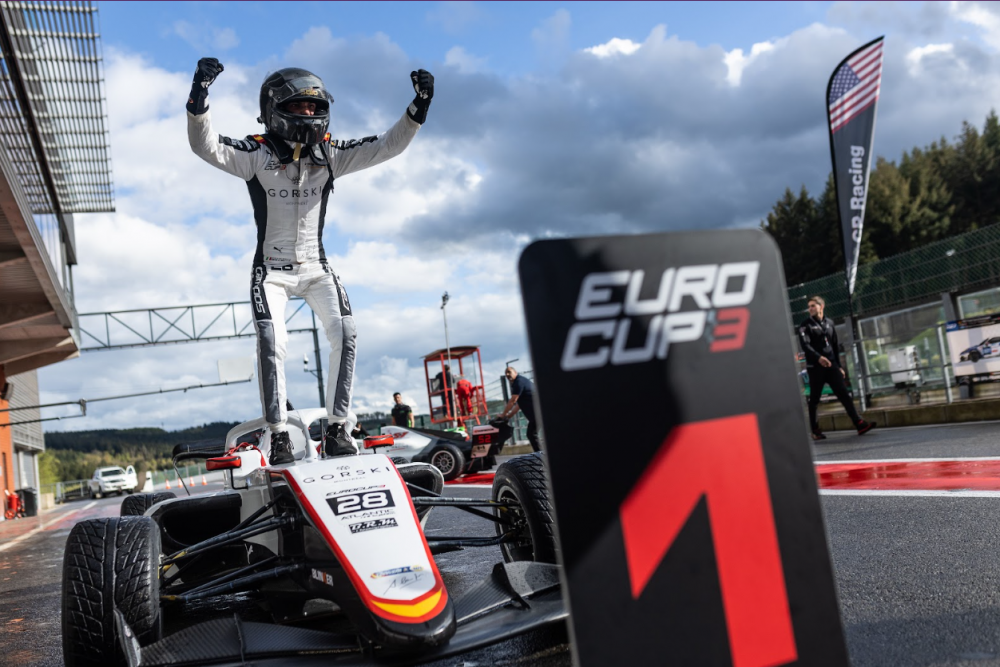 ---