The Spaniard completed a strong Macau Grand Prix weekend as he finished fifth on Sunday. Goethe moved through the field to finish 9th in the classification following a contact from a rival during Saturday's qualifying race. Montoya experienced a difficult weekend despite his usual hard work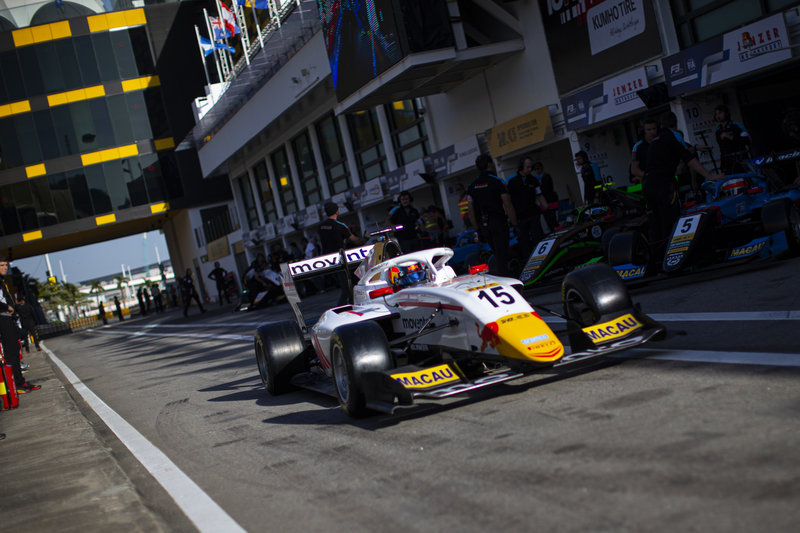 Campos Racing enjoyed a remarkable weekend in terms of results and performance during the 70th Macau Grand Prix – FIA F3 World Cup hosted in the Guia Circuit. Pepe Martí put himself in contention for a top-5 finish from the very beginning despite it was his very first outing in the streets of Macau. Oliver Goethe definitely had potential for podium contention but an unfortunate hit from another car on Saturday dashed his chances, but allowed him to put a sensational recovery drive in the main race. Sebas Montoya didn't have Lady Luck on his side and he couldn't show his true potential this weekend.
Campos Racing and their drivers hit the track on Thursday for the first free practice session. Goethe posted a lap of 2m09.308s and was the best driver of the Valencia-based racing team in the timesheets with Montoya and Martí putting together lap times of 2m10.597s and 2m11.363s. Later that day, Q1 was the first "litmus test" for everybody. Unfortunately, Montoya couldn't score a single competitive lap after making contact at Lisboa. In an extremely difficult session due to yellow and red flags, which forced to abort several qualifying laps attempts, Goethe scored the 9th-fastest lap time of 2m06.834s. Martí posted a best lap of 2m08.034s and couldn't improve a 18th place in the timesheets.
Friday brought a new opportunity of testing with FP2. Both Goethe and Martí made it into the top-ten with the Danish-German driver setting a best lap of 2m07.425s and his Spaniard fellow clocking a best time of 2m07.506s. Montoya made improvements and lowered his times from the previous day to 2m09.134s. Q2 was another challenge to find clean air to complete a competitive lap time. Despite another streak of yellow and red flags, which prevented from further improvements, Goethe qualified in 7th place with a lap time of 2m06.092s. Martí rounded out the top-ten with a lap of 2m06.246s. Montoya's best effort was a lap of 2m07.656s.
Qualifying race took place on Saturday consisting of 10 laps. When the lights went out, the field rushed for slipstreaming heading into Lisboa corner. Unfortunately, Goethe was hit from the back twice on the straight and under braking and dropped to 19th. Martí avoided any clash and moved up to ninth in lap one, which saw Dan Ticktum and Ugo Ugochukwu crashing into the wall at Lisboa and it triggered the safety car. After four laps, the safety car headed into the pit lane and Martí moved past Mari Boya on the outside at Lisboa. It was a close battle involving both fellow countryman and they managed to gain another place by overtaking Isack Hadjar in lap 6. Martí fended off Hadjar in the closing stages of the race to cross the finish in 8th place. Montoya took the checkered flag in 18th place and Goethe, following his challenging first lap, finished in 21st.
Sunday's Main race was the definitive and final chance for everybody. When the lights went out, Martí avoided Alex Dunne, who crashed into the wall at Lisboa corner. Goethe's first lap was impressive, as the Danish-German overtook no less than six cars. After the first lap, Martí was running in 7th place with Goethe in 15th. Unfortunately, Montoya couldn't make the start and rejoined the race several laps down from the pit-lane. Dino Beganovic was another victim caught at Lisboa when he crashed into the wall trying to overtake Gabriele Mini. As a result, Martí had already moved up to 6th. After six laps, Martí got involved in a battle with Boya and Paul Aron for top-5. Martí was putting Aron under pressure when the Estonian crashed hard into the wall in the Esses and the car caught fire. Martí damaged his front wing in an attempt to avoid the crash. The race was immediately red-flagged to properly repair the wall and Campos Racing put a huge effort to also repair the car on time. After almost an hour, the race resumed with Martí in 5th place and Goethe in 11th. Martí focused on bringing his top-5 result home and Goethe made an outstanding double pass at Lisboa to move up to ninth. As another driver hit the wall at the final corner, the safety car was deployed once again and the 15 laps came to an end behind it. Martí wrapped up the weekend with a rewarding 5th place and Goethe rounded out the remarkable work of the whole team in 9th place.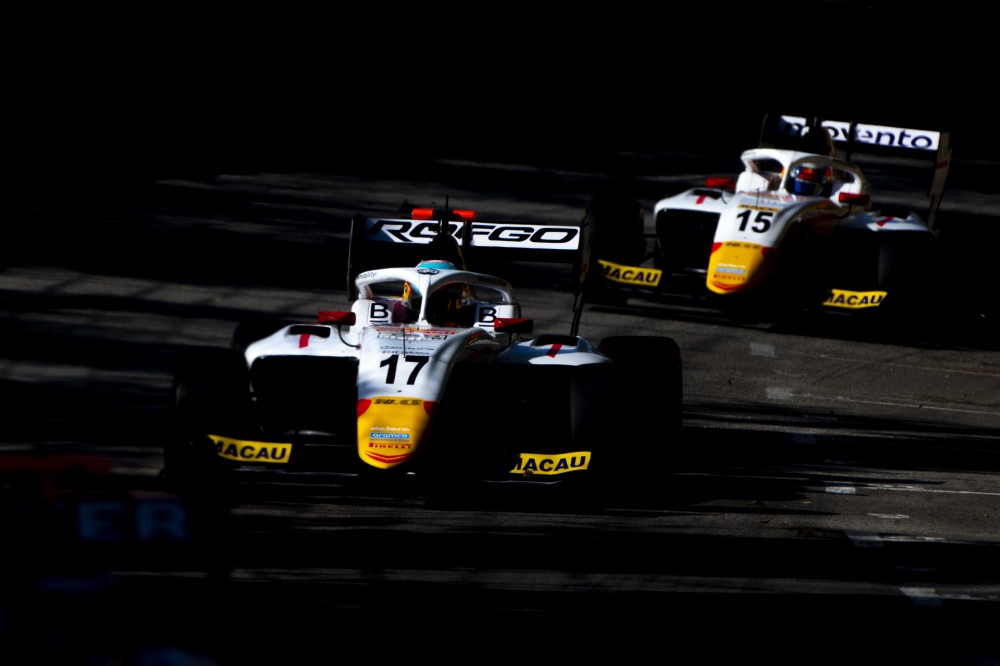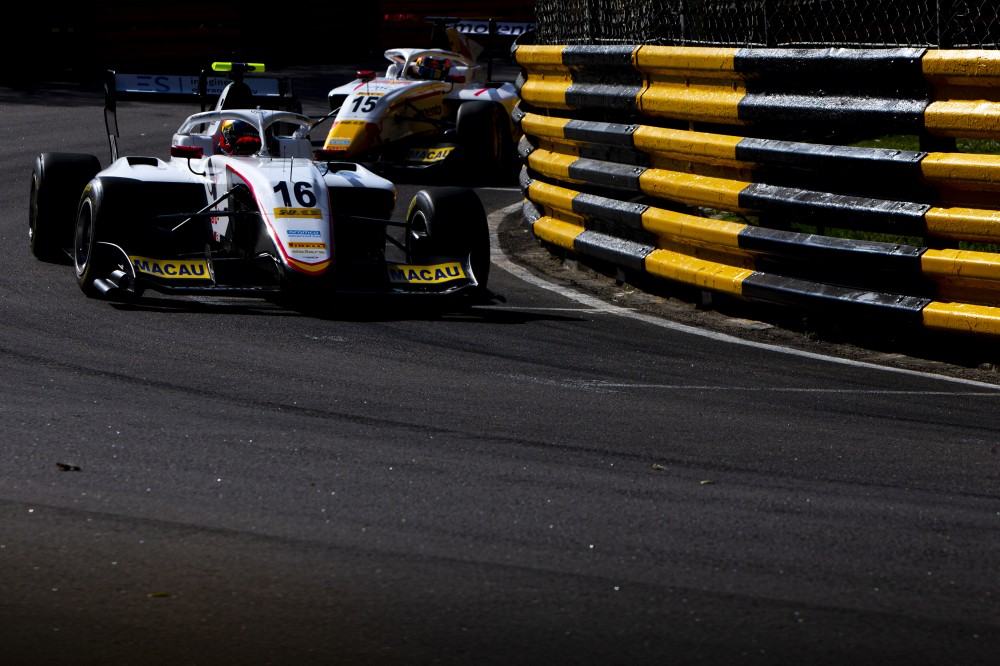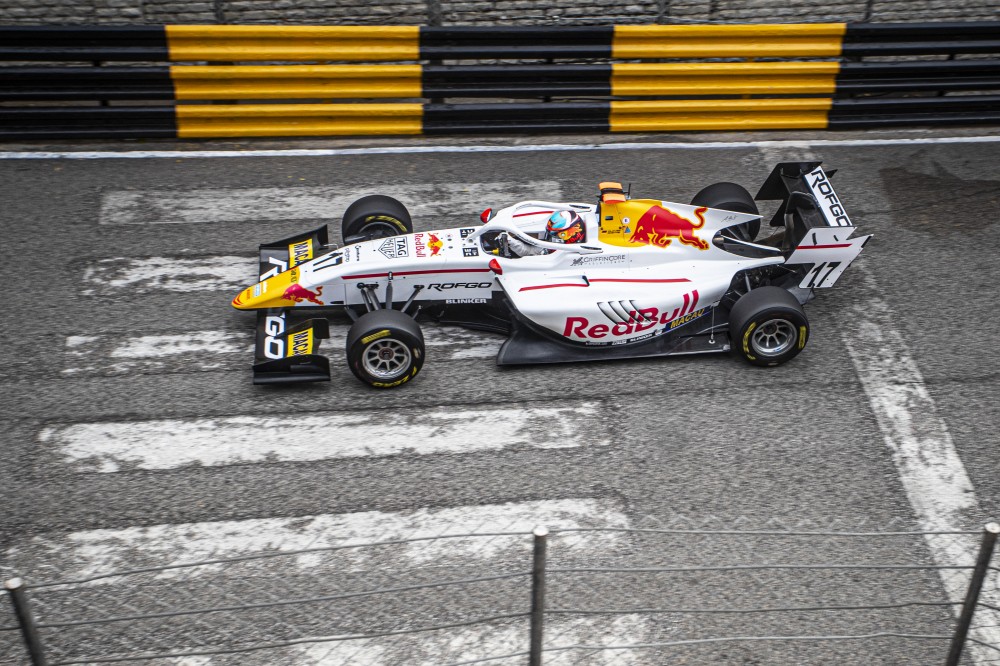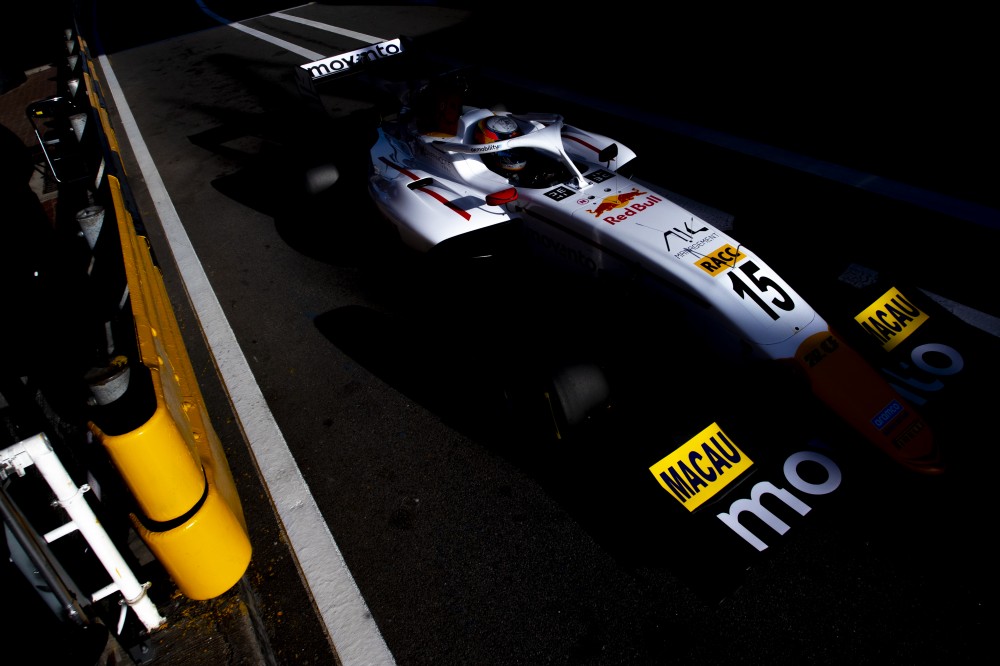 ---