The Swiss driver will make his debut in the FIA Formula 3 Series at Monza's Temple of Speed, which hosts the season finale of 2023, replacing Hugh Barter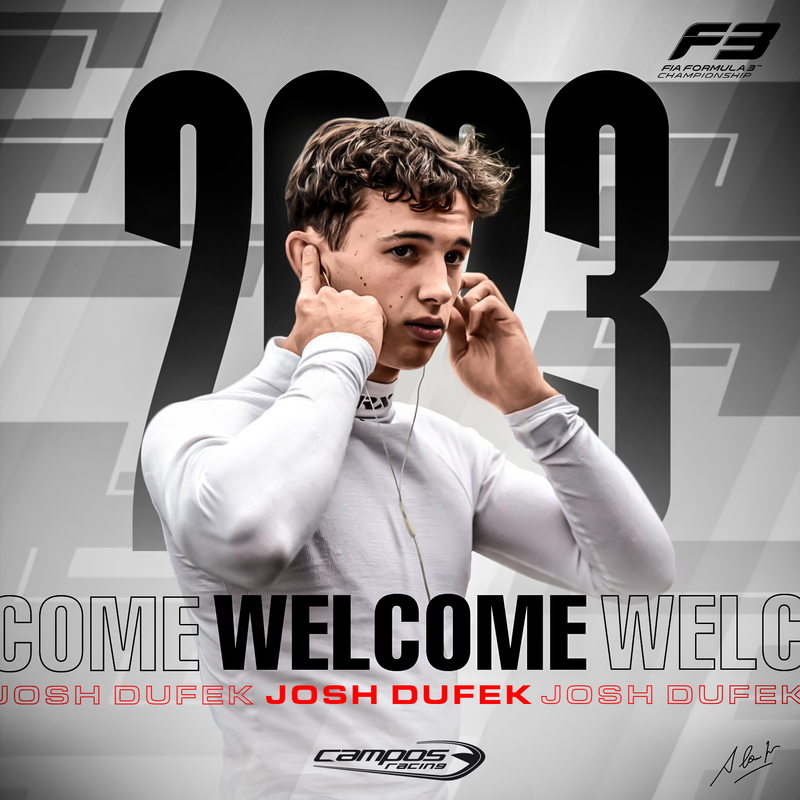 Swiss driver Josh Dufek will contest the title decider round of the 2023 FIA Formula 3 Championship as he is set to join the stable of Campos Racing replacing Australian Hugh Barter. The most recent addition of Campos Racing will get his first taste of the Dallara F3 car on Friday during the free practice session at Monza, but the team and the Swiss talent have closely worked on the simulator in recent days to prepare his outing.
Dufek was born 13 December 2004 in London to an Austrian/German father and a British mother, although he currently lives in Switzerland. He got into karting back in 2013 before joining the Sauber Karting Team later, with whom competed at the highest international level. Dufek stepped into single-seater racing in 2020 by contesting the Spanish Formula 4 Championship and his season came to an end with seven podiums to his name. He spent another season in both German and Italian F4-based racing series, in which the Swiss ace claimed other ten podiums, before progressing further up the single-seater ladder in 2022, when he joined the field of the Formula Regional European Championship. He secured three rostrum finishes in his first year in the series.
Dufek will be teaming up with full-season drivers Pepe Martí and Christian Mansell, they all defending the colors of Campos Racing in the Dallara machinery.
Adrián Campos (Campos Racing Team Principal): "I would like to warmly welcome Josh at Campos Racing because we have closely followed his racing career. This said, it is such a shame that Hugh wasn't able to complete the full-season because he was making very remarkable progress. We would like to wish him the very best for the future in motorsports. We will support Josh with all our strength and our goal will be to give him a competitive car to make a successful debut in the ultra-competitive FIA F3 championship."
Josh Dufek (Campos Racing Driver of FIA Formula 3): "I'm extremely thrilled and thankful to both Campos Racing and PPM to have been given this opportunity and can't wait to work closely with the new team to learn as much as I can. As I've only competed in FRECA up until now, it'll be a bit of a jump into cold water but after a long summer break, I really couldn't be more excited to hit the track and it'll be nice to experience some more speed and power from the F3 machine."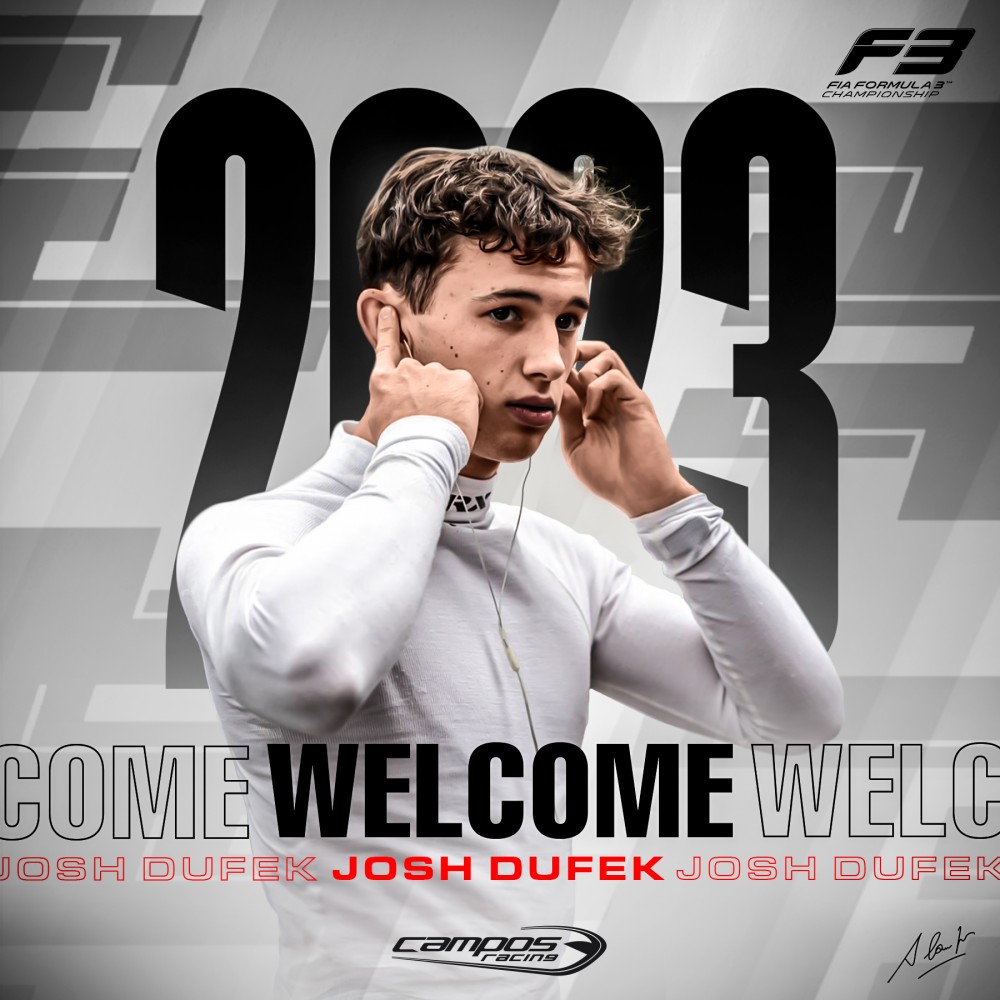 ---