The FIA Formula 2 season comes to an end at Yas Marina Circuit with Campos Racing entering their two Dallara F2 cars for Ralph Boschung and Olli Caldwell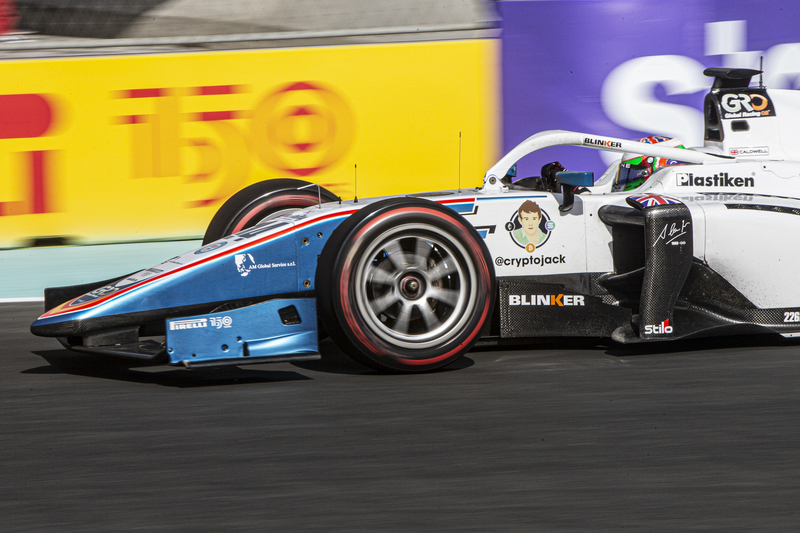 The Yas Marina Circuit will bring the curtain down on the 2022 FIA Formula 2 Championship season this weekend. Campos Racing heads to Abu Dhabi with their two-car effort in high spirits to score strong results with their duo comprising of drivers Ralph Boschung and Olli Caldwell. The circuit located on Yas Island promises to be another excellent chapter of closely-fought racing action after a two-month hiatus.
Campos Racing have scored three podiums finishes throughout the 2022 season. Swiss racer Boschung kicked the season off by finishing fourth in Sakhir twice and, when the championship arrived in Europe, the driver in Campos Racing colors secured a third place at iconic Imola circuit. Unfortunately, Boschung started to struggle with neck issues and he was forced to skip no less than six rounds in summer.
In the meantime, Spaniard Roberto Merhi cruised to another podium in Boschung's MoonMobile Dallara car at Red Bull Ring. After making his comeback in Belgium, Boschung rapidly returned to form and stepped third onto the podium at Spa-Francorchamps. After two eventful events at Zandvoort and Monza, Boschung is looking forward to putting himself into podium contention once again for FIA Formula 2's season finale.
Briton Caldwell is carrying out a very positive racing season as his performances are steadily improving. Caldwell scored his first points-paying finish in Spielberg, where he finished in sixth place, and then took the checkered flag in 8th position at Zandvoort. Caldwell has been particularly competitive during Sunday's features races, which proves his solid race trim.
The Yas Marina Circuit, which was opened in 2009, is one of the longest tracks on the calendar at 5.554km. Its layout was redesigned two years ago to provide more overtaking chances as new section currently increased speeds and loads through several corners. Therefore, the chicane that formed T5 and T6 was also bypassed with a straight and the hairpin was brought forward and widened. Even a new banked corner was installed and the final slow sector was opened up and turned into a quicker part. As a result, the new layout puts more stress on tires due to longitudinal and lateral loads instead of heavy braking areas. Tire wear and degradation aren't particularly high and asphalt often improves grip quite session by session.
Pirelli has selected P Zero Yellow medium and P Zero Red soft tire for this weekend.
Free practice and qualifying sessions will take place on Friday at 08.35 and 12.30 respectively. Saturday's sprint race is scheduled at 13.20 with Sunday's main race, which includes a mandatory pit stop for tire change, taking place at 10.00. All times are CET.
Adrián Campos (Campos Racing Team Principal): "The 2022 FIA Formula 2 season comes to an end in Abu Dhabi. It was a tough campaign because we were forced to make several drivers changes throughout the season, which is always something problematic for any racing team. As a result, we sometimes struggled in the FIA F2 this year because we couldn't achieve the expected goals set at the beginning. We will pushing to fight for a podium finish at Yas Marina, just like Ralph (Boschung) managed to do last year, and help Olli (Caldwell) to score his season's high. Immediately after, we will start to prepare the 2023 season, in which we expect to convert our work and effort into much better results."
Ralph Boschung (Campos Racing Driver of FIA Formula 2): "Finally we approach the last event of the season. We enjoyed a pretty good weekend in Abu Dhabi last year when, after a positive qualifying result, we made it later to the podium. Our target will be to do the same. We still have a penalty from Monza, which is necessary to be served during the Sprint race, and it won't do our life easy. But I'm excited to start the weekend and hopefully we can finish the season on a high in order to put a good foundation for next year."
Olli Caldwell (Campos Racing Driver of FIA Formula 2): "I'm looking forward to being back in Abu Dhabi. Last year they were the first races with the team, so I'm excited to finish the season here. Yas Marina is a track that I know pretty well and I will be pushing to have some nice results this weekend."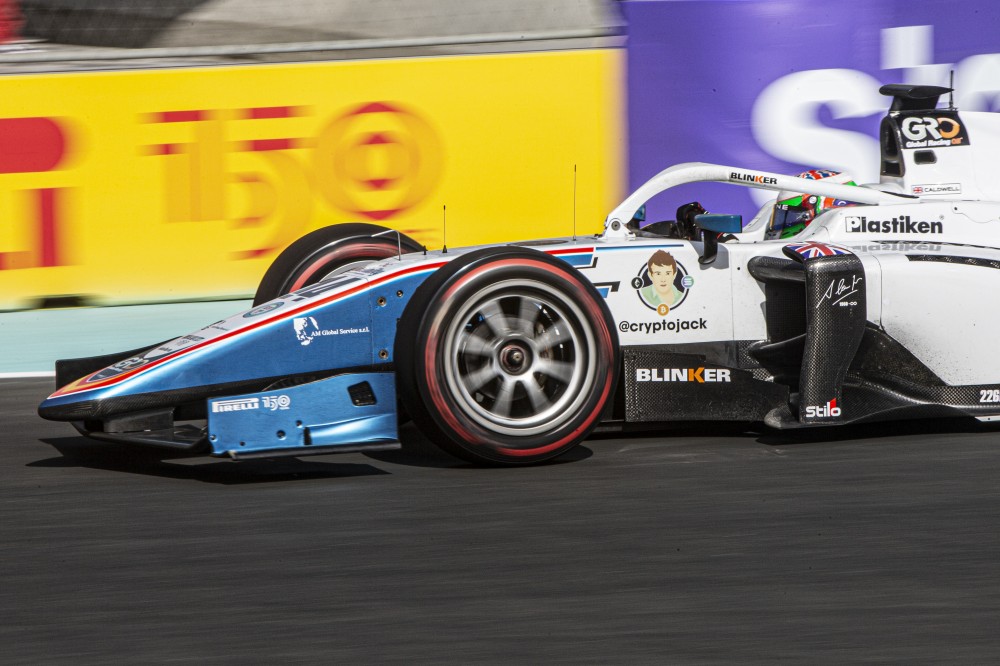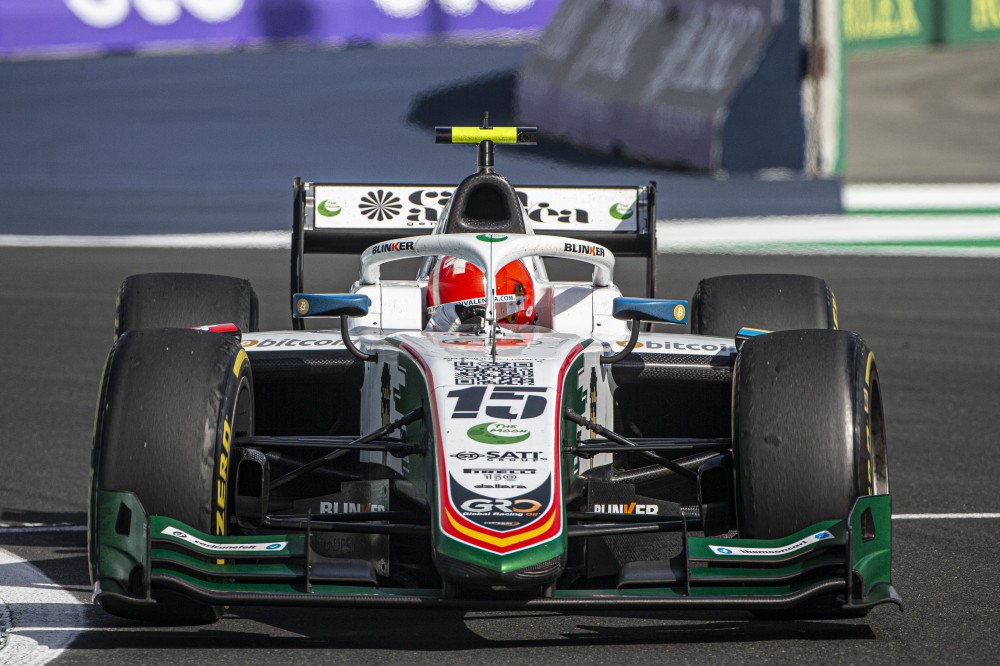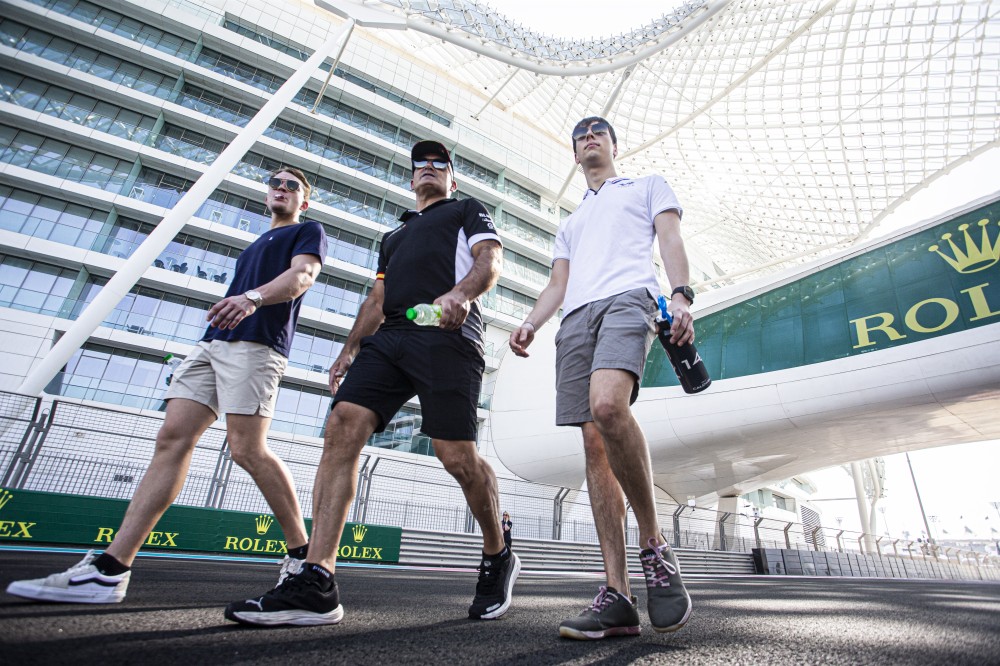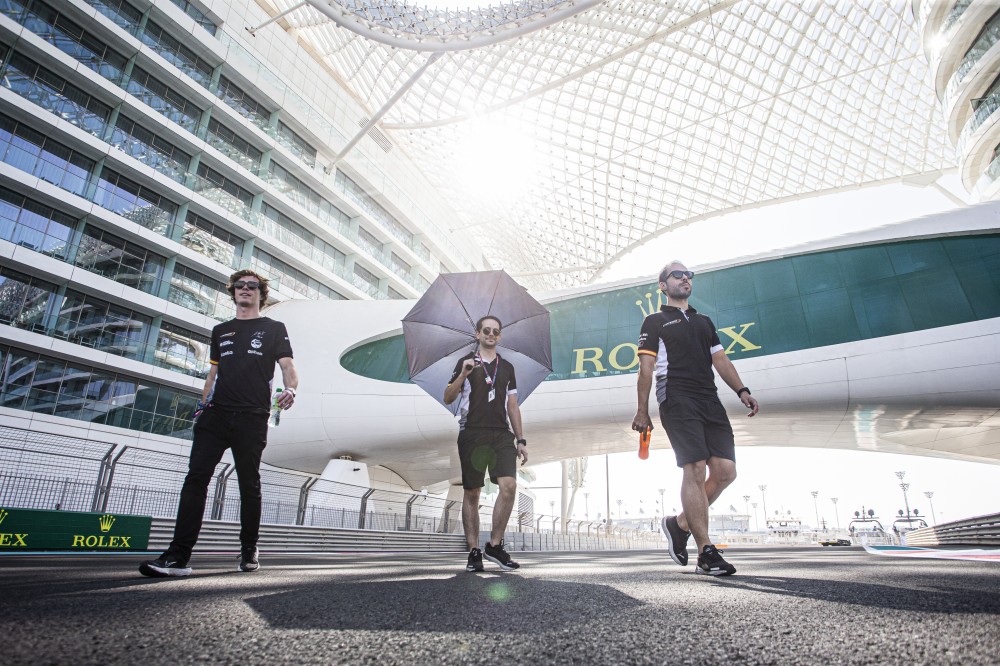 ---